All of the products and services we feature are chosen independently. If you click through links we provide, we may earn a commission. Learn more
iOS 16 - Changes & New Features
With the release of the new iPhone 14 series comes an update of Apple's iOS operating system. What innovations does this update to iOS 16 bring with it? Here you get an overview of the most important changes and latest features.
The overriding theme for the current update is one in particular: the personalization of your iPhone. It should be more about you and you should get ingenious possibilities to design and use your iPhone even more individually.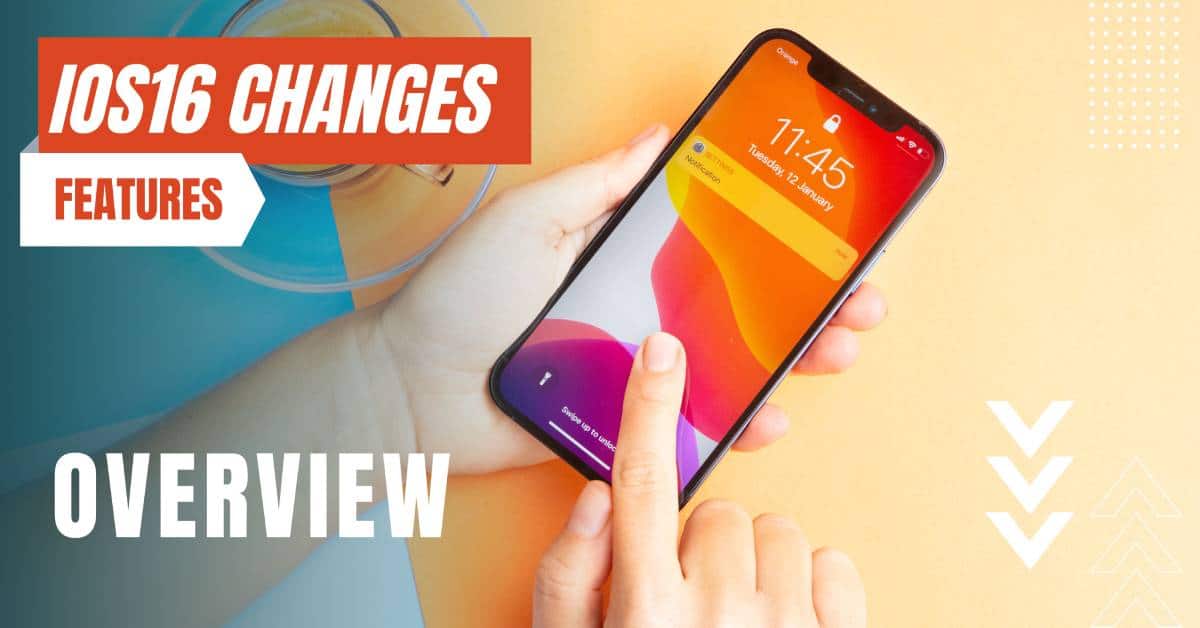 This is especially true for the lock screen. The lock screen can now be customized to your liking. You can choose the font, color and placement of the elements so that it harmonizes perfectly with the background image of your lock screen. The multi-layer effect for photos ensures that photos appear dynamically in front of or behind the respective elements.
Not only can you create one lock screen, but you can now create multiple lock screens and choose between them. You can also select multiple photos for a lock screen. Your iPhone will then switch between these images every time you turn it on, so you can be surprised and excited about which photo will appear next on your lock screen.
In addition, there are new widgets that give you an even better overview of your most important data such as appointments, activities or the weather. They can be displayed in different shapes and sizes. This way, you always have an individual overview of all relevant data right when you turn on your smartphone and can even track the progress of your activity rings.
The feature, which is already known from iOS 15, will be further developed and improved in the course of iOS 16. The focus mode is supposed to put an end to unwanted distractions. The revised focus filter allows you to set your priorities so that you only receive certain messages from your selected apps and contacts.
This way you can hide everything that distracts you to be undisturbed. You can create several profiles, which you can already manage on the lock screen. For example, you can easily switch between your focus profile for work and for leisure.
Apple not only makes it easier to share your photos with the introduction of iOS 16, but also to take them. With improved artificial intelligence, your iPhone now gets even more out of the camera and impresses with brilliant photos, even in low light.
The artificial intelligence can directly assign the people depicted to the resulting photos. In addition, shared media libraries can be set up, in which corresponding pictures can be uploaded directly from the gallery. If members of this media library are nearby, the latest photos can even be shared automatically. This way, you can easily share your photos with your loved ones.
iOS 16 - All New Features
Of course, that was not all. Here you get an overview of all relevant changes and new features:
Lock screen gallery: Find inspiration to personalize your lock screen in a gallery with lots of options
Change lock screen: You can change your lock screen during the day
Edit lock screens: You can easily customize the font, color or placement of items on your lock screen
Random photo selection: Automatically display a collection of photos in random order on your lock screen
Suggested photos: iOS makes smart suggestions for photos from your library that look great on the lock screen.
Widgets: You can display a number of widgets as part of your lock screen to see information like weather, time, date, battery level, upcoming calendar events, alarms, time zones, and the progress of your activity rings at a glance
Live Activities: With Live Activities, you can track ongoing activities in real time right on your lock screen
Focus filters: For each focus, you can specify what content to show in Apple apps like Calendar, Mail, Messages, and Safari
Set up focus schedules: Set a focus to automatically activate at a specific time, in a specific place, or when using a specific app
Share photo library: Share a separate iCloud photo library with up to five other people
Edit messages: You can edit a message up to 15 minutes after sending it
Undo Send: You can undo sending a message for up to 2 minutes
Recover recently deleted messages: You can recover recently deleted messages for up to 30 days
Smart search corrections: Smart search corrects typos and also searches for synonyms of your search terms to give you better results
Send later: Have an email sent at the perfect time
iOS 16 - Compatible Phones
The update to iOS 16 can be installed on the following Apple smartphones:
| Model | Release Year |
| --- | --- |
| iPhone 8 | 2017 |
| iPhone 8 Plus | 2017 |
| iPhone X | 2017 |
| iPhone XR | 2018 |
| iPhone XS | 2018 |
| iPhone XS Max | 2018 |
| iPhone 11 | 2019 |
| iPhone 11 Pro | 2019 |
| iPhone 11 Pro Max | 2019 |
| iPhone SE (2. Generation) | 2020 |
| iPhone 12 Mini | 2020 |
| iPhone 12 | 2020 |
| iPhone 12 Pro | 2020 |
| iPhone 12 Pro Max | 2020 |
| iPhone 13 Mini | 2021 |
| iPhone 13 | 2021 |
| iPhone 13 Pro | 2021 |
| iPhone 13 Pro Max | 2021 |
| iPhone SE (2022) | 2022 |
| iPhone 14 | 2022 |
| iPhone 14 Plus | 2022 |
| iPhone 14 Pro | 2022 |
| iPhone 14 Pro Max | 2022 |
The installation is quite simple and straightforward. Make sure that your smartphone is charged and that you have a stable Internet connection to avoid complications. It is best to make sure that you have an active Wi-Fi connection. Simply follow these steps for the installation:
Go to the settings
Select General
Click on Software Update
Select iOS 16 as the new operating system
Wait until the update is complete
If your iPhone is set to automatic updates, the update will load in the background and notify you of the pending iOS 16 installation after the automatic download.
By entering your email & signing up, you agree to receive promotional emails on eSIMs and insider tips. You can unsubscribe or withdraw your consent at any time.

Meet Emily Chen, a travel writer and eSIM enthusiast. Emily's love for exploring new places has taken her all over the world. She now shares her experiences and tips for staying connected while traveling through her writing on eSIMradar.
كيفية طلب شريحة eSIM الإلكترونية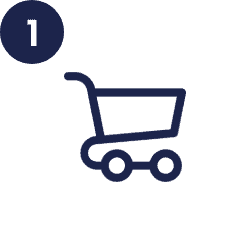 قارن واعثر على بطاقة eSIM للسفر الأكثر ملاءمة لاحتياجاتك وقم بشرائها مباشرة من المزود.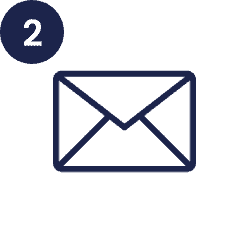 احصل على بطاقة eSIM عبر البريد الإلكتروني/التطبيق
ستتلقى ملف تعريف eSIM في غضون بضع دقائق في رسالة بريد إلكتروني منفصلة أو يمكنك الوصول إليه مباشرة في تطبيق الموفر.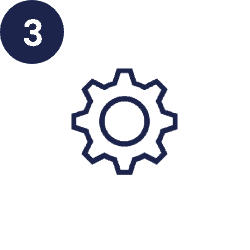 امسح رمز الاستجابة السريعة لبطاقة eSIM في البريد باستخدام وظيفة الكاميرا بهاتفك الذكي واتبع التعليمات التي تظهر على الشاشة. سيتم إعداد الملف الشخصي تلقائيًا.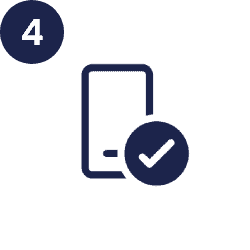 التجوال المجاني في الخارج
يمكنك الآن استخدام شريحة eSIM في الخارج! 
ابحث في أكثر من 28000 خطة بيانات لبطاقة eSIM في أكثر من 210 دولة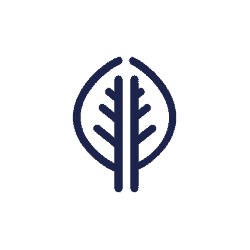 تعمل بطاقة eSIM رقميًا فقط، لذلك يتم استخدام موارد أقل مقارنةً ببطاقة SIM الكلاسيكية.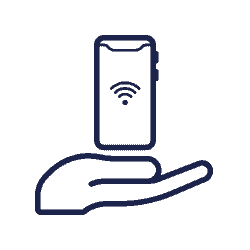 يمكن بسهولة تحميل شريحة eSIM الجديدة رقميًا على هاتفك الذكي. إنه سريع ويحافظ على البيئة.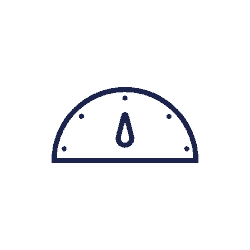 يتم إرسال ملف تعريف eSIM الخاص بك بسهولة ويسر عبر البريد الإلكتروني. وهذا يعني أنك ستتلقى بطاقة eSIM الرقمية الخاصة بك بشكل أسرع بكثير من بطاقة SIM الفعلية عن طريق البريد.