In the age of 5G, the eSIM (embedded SIM) is not just a trend but a significant shift in mobile technology. As we transition into a world where digital convenience is paramount, eSIMs offer unparalleled flexibility.
This digital version of the traditional SIM card allows users to connect their phones to their network provider without the need for a physical card.
Especially for those who frequently travel or wish to switch carriers, eSIMs eliminate the cumbersome process of swapping out physical SIM cards.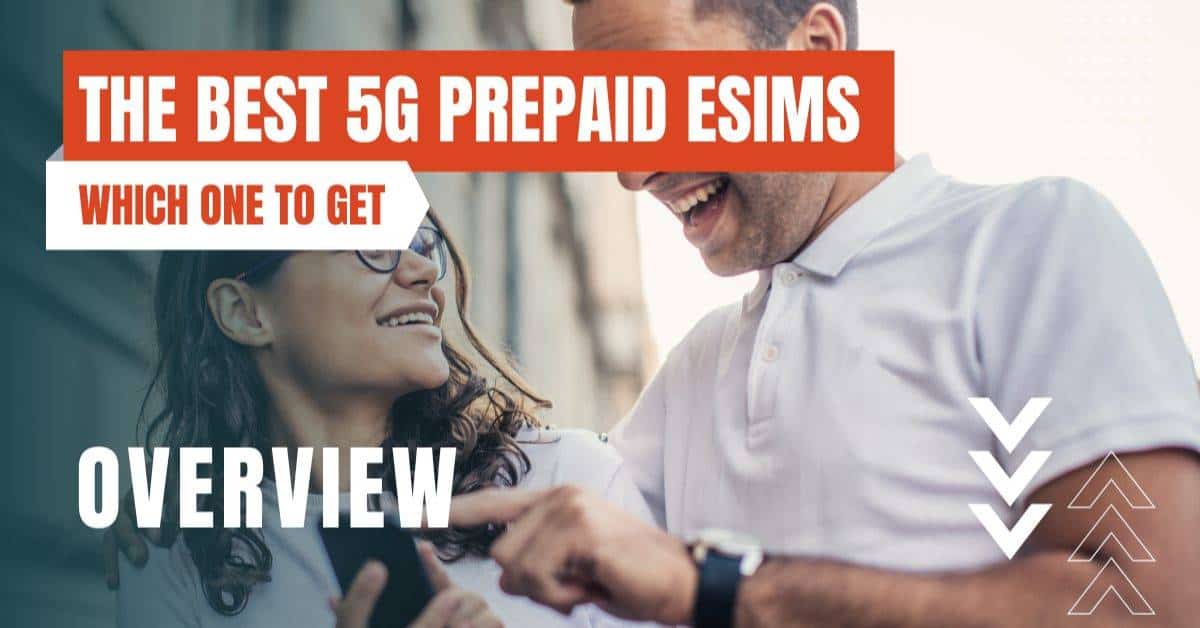 What to Consider When Choosing an eSIM Plan
Before diving into the world of eSIMs, it's crucial to check the coverage maps of potential carriers. This ensures that you receive strong signal strength wherever you are.
Remember, a plan is only as good as the coverage it provides.
Major carriers often have extensive infrastructure and offer a wide range of services. MVNOs, on the other hand, lease network access from these major carriers. They often provide competitive rates and unique plan structures that might be more tailored to specific needs.
Not all eSIM plans are created equal. Some might offer unlimited data, while others might cap it. Consider your mobile data usage, hotspot needs, and how many minutes or messages you typically use. It's essential to find a plan that aligns with your usage patterns.
Some eSIM plans come with added benefits, like free streaming services or international calling. These perks can add significant value to your plan, making it more than just a connectivity solution.
Available Phones and BYOD
Ensure that your device is eSIM-compatible. Brands like Apple, Google, and Samsung have been at the forefront of eSIMs.
Devices like the iPhone 13, Pixel 6, and Samsung Galaxy S22 not only support eSIM but also provide features that enhance the eSIM experience.
The Best 5G Prepaid eSIMs
Orange Holiday Europe 50GB
When it comes to providing top-notch 5G eSIM services, Orange stands out as a leading provider, especially for those traveling to Europe. With their new Orange Holiday Europe package, users can enjoy a whopping 50GB of high-speed 4G/LTE internet across 30 European countries.
This is complemented by unlimited calls and SMS within Europe, and an additional 2 hours of calls and 1,000 SMS back to your home country, ensuring that you stay connected with loved ones no matter where you are.
One of the standout features of Orange's eSIM service is the ease of activation. Users can simply make a call, send a text, or browse the internet, and their eSIM is activated. The device will automatically connect to the local network, ensuring seamless connectivity. And if users need more data or call time, Orange offers a variety of top-up options to cater to different needs.
But it's not just about the technical specifications. Orange has been recognized as one of the best 4G mobile networks in Europe previously, ensuring that users get reliable and fast connectivity. Their commitment to customer satisfaction is evident, with a high satisfaction rate among users.
In a world where staying connected is more important than ever, Orange's eSIM offering ensures that travelers to Europe have one less thing to worry about.
Whether you're on a business trip or a vacation, with Orange's eSIM, you're guaranteed seamless connectivity, making your European adventure all the more enjoyable.
O2 stands out as a premier eSIM provider, especially tailored for those journeying through Europe. With the O2 Go Card, travelers can relish in a generous 10GB of data, ensuring they remain connected throughout their European escapades.
Priced at just US$24.90, this package offers a full 30 days of connectivity, making it an economical choice for both short and extended stays.
But O2's offerings aren't just about data. Recognizing the importance of voice communication, O2 provides free calls within its vast European network. This is particularly advantageous given O2's stature as one of the largest operators in Europe.
And for those moments when you need to reach out to someone outside the O2 network, the company generously offers an additional US$2 worth of credit upon the first top-up.
Travelers can also bid farewell to the complexities of roaming. With O2, roaming within Europe is included in the card's price, eliminating any additional activation or arrangements. This seamless experience ensures that whether you're exploring the streets of Paris, skiing in the Swiss Alps, or lounging on a beach in Spain, you're always just a tap away from sharing your experiences.
Customer testimonials further attest to O2's commitment to excellence. With rapid delivery, robust customer support, and consistent high-speed connectivity, O2 has garnered praise from users who've relied on their services during their European travels.
In the realm of 5G eSIM providers, O2 emerges as a top contender, offering a blend of generous data packages, expansive coverage, and customer-centric services, making it an ideal choice for any European adventure.
Benefits of eSIM for Travelers
Traveling with an eSIM is a breeze. Gone are the days of juggling multiple SIM cards for different countries. With eSIM, you can switch carriers with just a few taps.
This is especially beneficial for frequent travelers who move between countries.
Many eSIM providers offer international benefits, ensuring that travelers can enjoy seamless connectivity across borders without incurring exorbitant roaming charges.
eSIM Plans from Major Carriers
Major carriers like Verizon, T-Mobile, and AT&T have embraced eSIM technology. Each offers its own set of benefits:
Known for its extensive coverage, Verizon's eSIM plans are ideal for those who prioritize connectivity in remote areas. Their infrastructure ensures that even in the most secluded places, you remain connected.
With competitive pricing and international perks, T-Mobile's eSIM plans cater to a wide audience. Their plans are especially beneficial for those who frequently travel abroad.
Offering a mix of coverage and perks, AT&T's eSIM plans are versatile. They cater to various needs, ensuring that whether you're a data-heavy user or someone who primarily uses their phone for calls, there's a plan for you.
In the digital age, eSIMs represent the future of connectivity. They offer unparalleled flexibility, especially in the 5G era.
The eSIM's potential extends beyond just phones, with devices like smartwatches, tablets, and even cars benefiting from this technology. As technology continues to evolve, it's essential to stay informed and choose the right eSIM plan that fits your unique needs.
With 5G connectivity set to revolutionize mobile services, the eSIM will undoubtedly play a pivotal role in shaping the future of communication.
By entering your email & signing up, you agree to receive promotional emails on eSIMs and insider tips. You can unsubscribe or withdraw your consent at any time.

Meet Emily Chen, a travel writer and eSIM enthusiast. Emily's love for exploring new places has taken her all over the world. She now shares her experiences and tips for staying connected while traveling through her writing on eSIMradar.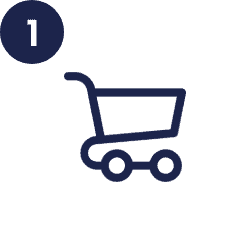 Compare and find the most suitable travel eSIM for your needs and purchase it directly with the provider.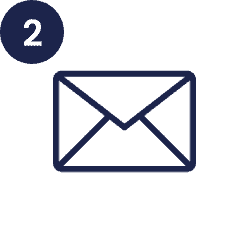 Receive eSIM via email/app
You will receive the eSIM profile within a few minutes in a separate e-mail or you can directly access it in the provider's app.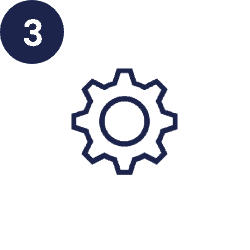 Scan the eSIM QR code in the mail with the camera function of your smartphone and follow the instructions on the screen. The profile will be set up automatically.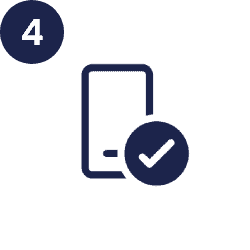 You can now use the eSIM abroad! 
Search over 28000 eSIM data plans in 210+ countries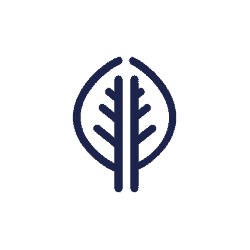 The eSIM works digitally only, so fewer resources are used than with the classic SIM card.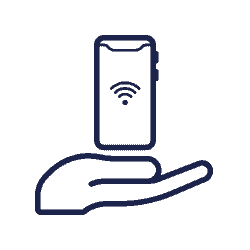 The new eSIM can easily be digitally uploaded to your smartphone. It's quick and saves the environment.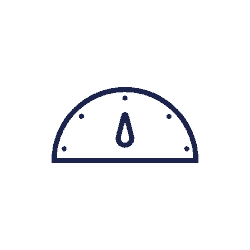 Your eSIM profile is sent easily and conveniently by email. This means you will receive your digital eSIM much faster than a physical SIM Card by post.