All of the products and services we feature are chosen independently. If you click through links we provide, we may earn a commission. Learn more
Smartphone sur les navires de croisière
The most important facts in brief:
On the high seas, neither the EU Roaming Regulation nor the special travel packages of mobile providers apply.
You can often make calls on board ships via a mobile network using satellite. Caution: Enormous costs can arise.
Before traveling by ship, find out from the travel provider and in the travel documents about the use of mobile communications and WiFi on board and the applicable prices.
Deactivate automatic network selection in the settings of your mobile device before traveling by ship and before staying near a port.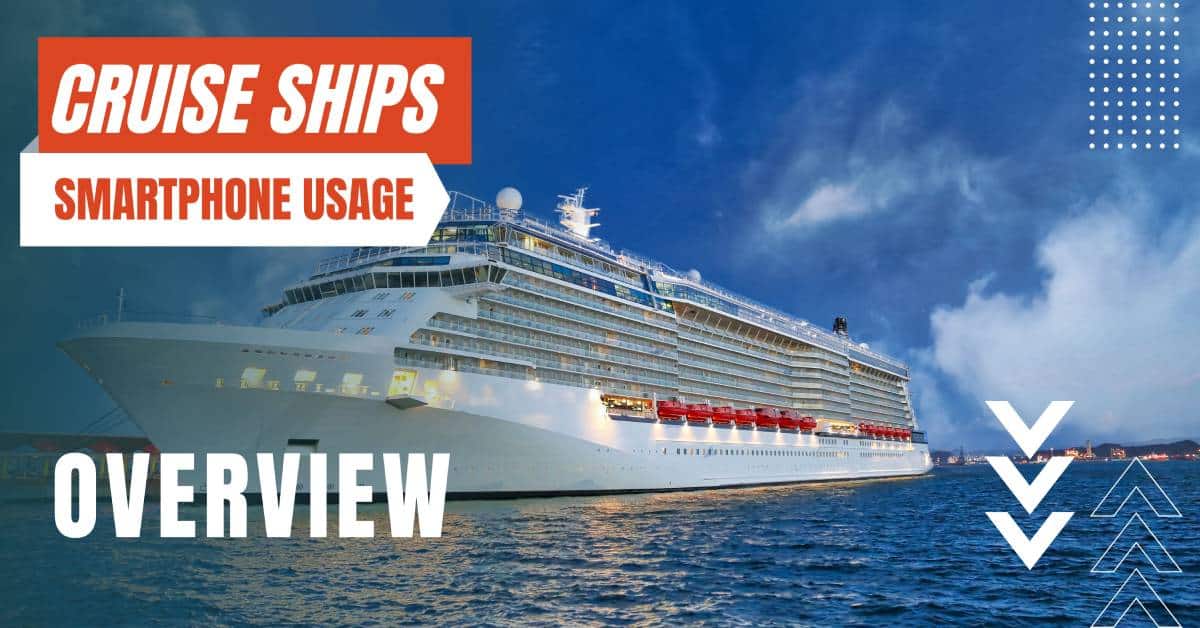 Can I make calls at sea with my domestic contract?
The mobile networks you use on land do not cover the marine areas. Their coverage is land-based (terrestrial). On the high seas, your telecommunications connections can therefore not be established via the terrestrial mobile networks.
In most cases, however, a cellular network is still available on board ships (such as cruise ships and ferries). This network is made possible by satellite technology.
The ships are equipped with GSM base stations (Global System for Mobile Communications: standard for fully digital mobile communications networks). These are connected via satellite to the base station of a mobile phone provider on land. This makes it possible for you to use your cell phone or smartphone to make phone calls, send and receive text messages, or surf the Internet even on the high seas.
In order for you to be able to use your mobile devices on ships at all, your network operator at home must have concluded a roaming agreement with the respective satellite network operator for the ship's network – because of the subsequent billing. The special prices for the so-called maritime services are based on this agreement.
Before embarking on a sea voyage, find out from your travel provider or the shipping company which satellite network operator supplies the respective ship. You should also make a note of the detailed prices for satellite connections of your own mobile communications provider.
Do the EU Roaming Regulation and roaming offers apply on ships?
Both the EU Roaming Regulation and the special roaming travel packages of the telecommunications companies apply exclusively on land. This means: If you go on a cruise, the cost airbag of the EU Roaming Regulation for mobile data connections does not apply at sea. This protective mechanism automatically disconnects your mobile connection when costs reach 59.50 euros on land.
The roaming costs incurred for the satellite connection are significantly higher compared to the usual roaming prices on land.
Warning about high roaming costs: What obligations do mobile operators have?
Most mobile providers have now voluntarily introduced a cost cap for roaming costs in the EU or blocked data roaming altogether. But beware: there are still providers who allow expensive phone calls on ships without a cost cap and who therefore continue to incur high costs.
Background: The EU Roaming Regulation does not apply on board ships or in aircraft. It is therefore not clear whether your mobile provider has a duty of information and care to protect you from unexpectedly high roaming costs on ships, if it has not already introduced a voluntary cost cap anyway.
However, warning you as a customer promptly about high roaming costs is not so easy for your mobile operator in practice. This is because they often only receive your connection data or your user behavior from the satellite network operators with a time delay. Your provider can then also only inform you with a time delay if high costs have been incurred due to satellite roaming connections.
What are the prices for mobile connections via satellite?
Depending on your network operator's roaming agreement with the respective marine satellite network operator, quite different prices apply: One megabyte (MB) can cost up to 30 euros. One MB is enough, for example, to send or receive 20 e-mails without photos or to open five websites. For telephone calls to Germany, for example, – depending on the provider – amounts between 3 and 7 euros per call minute are charged. In some cases, a dial-up fee may also be charged.
Incoming calls also reduce the vacation allowance: The call minute can cost between 1.50 and 7 euros. Sending an SMS is still comparatively inexpensive, costing between 40 cents and 1.50 euros.
Whether a ship's own WLAN (Wireless Local Area Network) is available to you on board depends on the individual ship. Depending on the equipment, you can use WLAN in the public areas and sometimes even in your cabin. You can find out about the exact conditions of Internet use on board at the reception.
Some cruise lines offer their own Internet packages – also for dialing into the ship's WLAN with your own device. You can usually book these Internet packages online on the ship company's website before the trip. The Internet packages are available, for example, at a price of 25 euros with an inclusive data volume of 250 MB or at an amount of 39 euros with 500 MB data volume included.
In some cases, special daily or weekly packages are also offered for using social networks; or there is a rate specifically for checking e-mail (quick check) only. These packages are usually cheaper, with prices ranging from 4 to 19 euros or exact billing to the minute. They also give you a much better overview of your own connection costs.
However, to avoid unpleasant surprises here, too, you should ask about the exact modalities before buying such a package – for example, whether the connection is automatically disconnected when the credit is used up and whether it is possible to book further packages afterwards.
WLAN use is billed by credit or debit card, not by cell phone bill.
The following applies to public WLAN networks (and of course to the use of public Internet terminals): Your personal data is not safe with unsecured connections. Therefore, avoid credit card and bank payments via WLAN on board. Also, delete your browsing history and do not save any access passwords.
When do I get the ship-based cellular network and when do I get the land-based cellular network?
The use of mobile communications systems is also permitted on board ships within the EU in the area between twelve nautical miles and two nautical miles (for GSM and UMTS) or four nautical miles (for LTE) off the coasts – under certain conditions.
Accordingly, the mobile communications systems on board may not be used at a distance of less than two or four nautical miles from the so-called baseline of the coast. Whether the coasts of offshore islands are also included in the baseline depends on the regulations of the respective state. Incidentally, this also applies to countries outside the EU.
It is not possible to judge whether those responsible at sea comply with the regulations and deactivate mobile communications services in the relevant zones as prescribed (especially in port). Neither can the question of the extent to which the responsible bodies check this.
Are there free alternatives on Cruise Ships?
For quick e-mail retrieval, it is a good idea to visit Internet cafés and free Wi-Fi hotspots, for example in fast-food restaurants, cafés and hotels. You can find freely accessible Wi-Fi hotspots along your route before you set off via the relevant websites and apps. However, free hotspots or open WLANs are a latent danger in terms of data security. For example, do not enter sensitive data here, such as for online banking.
If you stay in one country for a longer period of time during a round trip, it may be worthwhile to buy local prepaid cards. However, if you visit different countries, you would have to buy a separate card for each country. Research before each trip whether this is worthwhile for you.
Avoid High Roaming Costs on Cruise Ships
Mobile devices automatically dial into ship networks if this is the one with the strongest transmission in the vicinity. This danger already exists when you are walking in the harbor. You can see that your device has dialed into a ship's network on your display. We provide tips on what you should consider before embarking on a sea voyage and how you can avoid expensive roaming costs on board:
For phone calls, sending and receiving text messages, and using mobile Internet services, the following applies: the phone connection of the mobile device must be capable of international roaming. It is best to clarify this requirement before the trip.
Keep in mind that special travel packages from your mobile provider do not apply on the high seas. In addition, there is no cost cap for roaming rates on ships as there is on land within the EU.
Therefore, before you travel by ship (ferry/cruise ship), find out from the travel provider, the respective ship company or in your travel documents about the use of mobile communications and WLAN on board and the applicable prices.
Find out whether it is possible to book special Internet packages from the shipping companies before the start of the trip and how expensive they are.
Switch off data roaming for mobile devices both in port and when boarding the ship. Otherwise, you may unintentionally make phone calls or surf the Internet via the ship's expensive mobile network.
When boarding the ship, pay attention to possible text messages via SMS with price information from the mobile phone provider.
If the ship is near the coast, you should always use manual network selection to check whether the cheaper terrestrial network already reaches the ship. In Europe, when using the terrestrial networks, the legally regulated prices of the EU roaming tariff apply or, if booked in advance, the specific travel packages of the domestic mobile network provider.
To ensure that your mobile device does not consume more data than necessary, you should adjust the settings:
Deactivate automatic updates of the operating system, of apps (Android Play Store, Apple App Store) and also automatic synchronization with network services or e-mail servers (IMAP). Otherwise, large amounts of data can quickly be retrieved automatically. You can also set up the retrieval of e-mails so that the mails are not automatically downloaded completely (for example, only subject line without images). It is recommended to activate mobile data roaming as well as the automatic connection to a WLAN network only when needed and to switch it off permanently otherwise.
Since special prices also apply to mobile phone connections on the high seas as so-called special maritime services, communication from on board should be limited to SMS.
If the ship is close to the coast, it may be possible to establish a connection to a mobile phone provider on land. Before logging on to an on-board network, travelers should therefore check which network they are actually on by looking at the display.
Smartphone on the Airplane
If you want to use your smartphone on an airplane, there are a few things you should keep in mind to avoid incurring enormous costs. We have summarized for you in a separate article what you should pay attention to when using your
smartphone on the airplane
.
By entering your email & signing up, you agree to receive promotional emails on eSIMs and insider tips. You can unsubscribe or withdraw your consent at any time.

Meet Emily Chen, a travel writer and eSIM enthusiast. Emily's love for exploring new places has taken her all over the world. She now shares her experiences and tips for staying connected while traveling through her writing on eSIMradar.
Comment commander une eSIM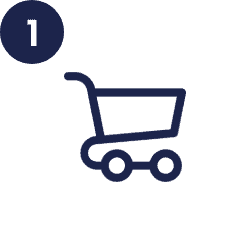 Comparez et trouvez l'eSIM de voyage la plus adaptée à vos besoins et achetez-la directement auprès du fournisseur.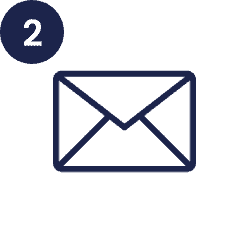 Recevez l'eSIM par e-mail/application
Vous recevrez le profil eSIM dans quelques minutes dans un e-mail séparé ou vous pourrez y accéder directement dans l'application du fournisseur.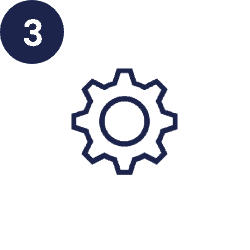 Scannez le code QR eSIM dans le courrier avec la fonction appareil photo de votre smartphone et suivez les instructions à l'écran. Le profil sera créé automatiquement.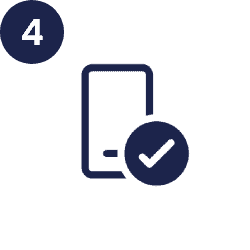 Roaming gratuit à l'étranger
Vous pouvez désormais utiliser l'eSIM à l'étranger ! 
Recherchez plus de 28 000 forfaits de données eSIM dans plus de 210 pays
Pourquoi choisir une eSIM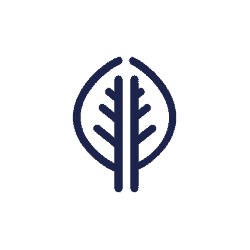 L'eSIM fonctionne uniquement de manière numérique, donc moins de ressources sont utilisées qu'avec la carte SIM classique.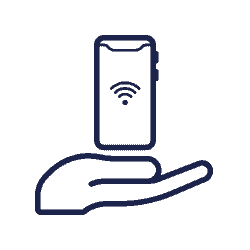 La nouvelle eSIM peut facilement être téléchargée numériquement sur votre smartphone. C'est rapide et cela préserve l'environnement.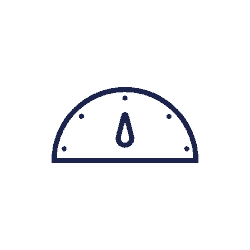 Votre profil eSIM est envoyé facilement et commodément par e-mail. Cela signifie que vous recevrez votre eSIM numérique beaucoup plus rapidement qu'une carte SIM physique par la poste.