All of the products and services we feature are chosen independently. If you click through links we provide, we may earn a commission. Learn more
Can I Use My eSIM Abroad?
Traveling has become an essential part of our lives, whether for leisure, work, or simply exploring new cultures. With the advent of technology, our communication needs have grown immensely, and staying connected has become a top priority.
In recent years, the eSIM (embedded Subscriber Identity Module) has emerged as a popular choice for travelers looking to simplify their mobile experience while abroad.
But can you use an eSIM abroad? In this article, we'll explore eSIM functionality, compatibility, and tips to help you stay connected as you traverse the globe.
The short answer is, yes, you can use an eSIM abroad. However, the extent to which you can use your eSIM depends on several factors, such as your device's compatibility with international networks, the availability of eSIM-supported carriers, and the roaming policies of your home carrier.
For your eSIM to work abroad, you'll need to find a carrier that supports eSIM technology in your destination country. While eSIM adoption is growing worldwide, not every carrier has embraced the technology. Researching ahead of time will ensure that you have options available upon arrival.
Before you travel,
check with your home carrier about their eSIM roaming policies
. Some carriers offer international roaming packages that allow you to use your eSIM abroad without incurring hefty fees. Others may require you to purchase a local plan or data pack from a supported carrier in your destination country.
Tips for Using Your eSIM Abroad
Before you travel,
research the carriers
in your destination country and their eSIM offerings. Compare prices, coverage areas, and data packages to find the best fit for your needs.
If your home carrier offers
international roaming
, consider activating a package to avoid the hassle of finding and purchasing a local eSIM plan. Keep in mind that this may be more expensive than local options, so weigh the costs and benefits.
If you prefer to use a
local eSIM plan
, make sure your device is unlocked and ready for use with another carrier. Upon arrival, you can purchase and activate a local eSIM plan directly from a supported carrier or through third-party platforms.
If your device has dual SIM functionality, you can use both an eSIM and a physical SIM simultaneously. This enables you to maintain your home number for emergencies while using a local eSIM plan for data and local calls.
Using an eSIM abroad is not only possible but can also be a convenient and cost-effective solution for staying connected while traveling.
By understanding the factors that influence eSIM compatibility and following the tips mentioned above, you can seamlessly navigate international networks and make the most of your eSIM-enabled device.
So, go ahead and plan that dream vacation or important business trip, knowing that staying connected
By entering your email & signing up, you agree to receive promotional emails on eSIMs and insider tips. You can unsubscribe or withdraw your consent at any time.

Meet Emily Chen, a travel writer and eSIM enthusiast. Emily's love for exploring new places has taken her all over the world. She now shares her experiences and tips for staying connected while traveling through her writing on eSIMradar.
Comment commander une eSIM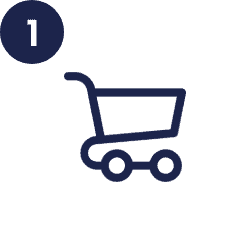 Comparez et trouvez l'eSIM de voyage la plus adaptée à vos besoins et achetez-la directement auprès du fournisseur.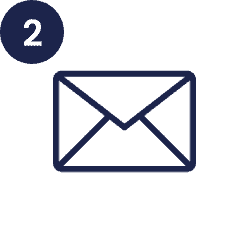 Recevez l'eSIM par e-mail/application
Vous recevrez le profil eSIM dans quelques minutes dans un e-mail séparé ou vous pourrez y accéder directement dans l'application du fournisseur.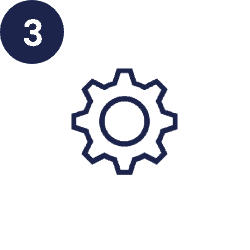 Scannez le code QR eSIM dans le courrier avec la fonction appareil photo de votre smartphone et suivez les instructions à l'écran. Le profil sera créé automatiquement.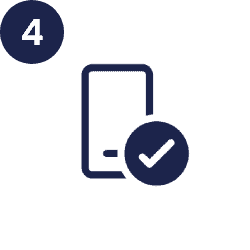 Roaming gratuit à l'étranger
Vous pouvez désormais utiliser l'eSIM à l'étranger ! 
Recherchez plus de 28 000 forfaits de données eSIM dans plus de 210 pays
Pourquoi choisir une eSIM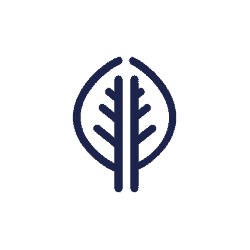 L'eSIM fonctionne uniquement de manière numérique, donc moins de ressources sont utilisées qu'avec la carte SIM classique.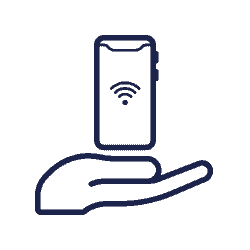 La nouvelle eSIM peut facilement être téléchargée numériquement sur votre smartphone. C'est rapide et cela préserve l'environnement.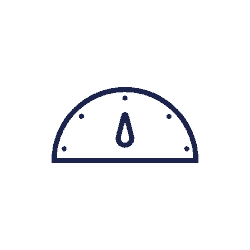 Votre profil eSIM est envoyé facilement et commodément par e-mail. Cela signifie que vous recevrez votre eSIM numérique beaucoup plus rapidement qu'une carte SIM physique par la poste.