In today's interconnected world, staying connected while traveling is paramount.
With the evolution of technology, travelers no longer need to rely on physical SIM cards; eSIMs have emerged as a game-changer, offering unparalleled convenience and flexibility for international travel.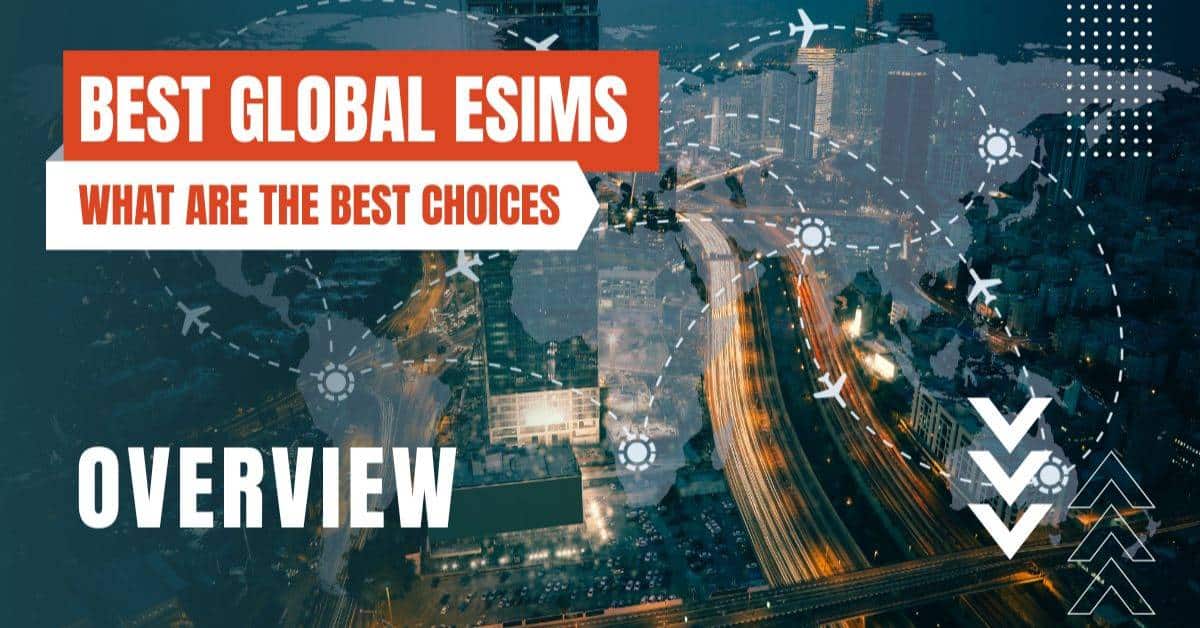 Advantages of Global eSIMs
Considerations Before Choosing a Global eSIM
Device Compatibility: Before diving into the world of eSIMs, it's crucial to ensure your device supports eSIMs. Most recent smartphones, especially those manufactured after 2018, are eSIM-compatible.
Coverage: Different eSIM providers offer varying coverage areas. Before purchasing, ensure the eSIM covers your travel destinations.
Cost: While eSIMs provide unmatched convenience, it's essential to compare their costs with local SIM cards. Sometimes, local SIM cards might offer more competitive rates.
Top eSIM Providers for International Travel
Maya Mobile is an emerging eSIM provider that promises to revolutionize the way travelers connect to the internet while abroad. Launched in 2021, Maya Mobile has been in development since 2015 and now offers eSIM plans in 194 countries.
The service eliminates the need for travelers to juggle multiple physical SIM cards or face language barriers when trying to purchase a local SIM. Instead, users can simply scan a QR code or manually input details to activate their eSIM plan.
Maya Mobile offers both data-only and unlimited data plans, depending on the destination. The platform is user-friendly, allowing travelers to purchase and activate their eSIMs in just a few minutes.
The review also highlights the extensive coverage, affordability, and convenience of using Maya Mobile, making it a top choice for international travelers.
Key Features:
Extensive Coverage: Maya Mobile offers eSIM plans in 194 countries, ensuring that travelers can stay connected in most parts of the world.
User-Friendly Platform: Purchasing and activating an eSIM is a breeze with Maya Mobile. The platform guides users through the process, from selecting a destination and plan to activating the eSIM.
Affordable Plans: Maya Mobile offers a range of plans to suit different needs and budgets. Whether you need a data-only plan or unlimited data, there's something for everyone.
Safe and Legitimate: Maya Mobile is a US-based company that has established itself as a trustworthy eSIM provider. The review confirms its legitimacy and praises its reliable service.
Customer Support: For users facing issues, Maya Mobile's customer support is quick to respond, with an average first reply time of less than 10 minutes.
Airalo is an eSIM provider that offers a convenient solution for travelers looking to stay connected internationally.
Airalo, launched in 2019, offers eSIMs for over 200 countries. They provide local eSIMs for individual countries, regional eSIMs for areas like Europe or Latin America, and a global eSIM for about 80 popular countries.
The cost varies depending on the destination and data package chosen. While Airalo is generally more convenient than buying a local SIM, it might be slightly more expensive.
The service is primarily data-focused, with most eSIMs not supporting voice calls or SMS. 
SimOptions has established itself as the largest marketplace for international prepaid SIM cards and eSIMs, catering to travelers across the globe.
With offices in Paris, Bangkok, and Hong Kong, SimOptions offers a diverse range of data, voice, and text packages tailored specifically for travelers. Their eSIMs cover over 200 destinations worldwide, ensuring that travelers can stay connected without the hassle of traditional roaming charges.
The platform is designed for ease of use, allowing users to select their destination, choose a plan, and activate their eSIM seamlessly. The reviews from users are predominantly positive, highlighting the platform's convenience, competitive pricing, and reliable connectivity.
Key Features:
Extensive Coverage: SimOptions provides eSIM plans for over 200 countries, ensuring that travelers can stay connected in almost any part of the world.
User-Friendly Interface: The platform is intuitive and easy to navigate. Users can effortlessly select their destination, choose a suitable plan, and activate their eSIM.
Competitive Pricing: SimOptions is known for its affordable pricing, often providing more cost-effective options compared to other eSIM providers.
Reliable Connectivity: User feedback indicates consistent and reliable connectivity in various countries, making SimOptions a trusted choice for many international travelers.
Customer Support: With offices in multiple locations, SimOptions offers robust customer support, ensuring that any user queries or concerns are addressed promptly.
Nomad eSIM is a service that allows travelers to buy a local eSIM before their trip, making it easier to stay connected upon arrival.
The service covers over 100 countries, offering various plans from pay-as-you-go local data to regional plans covering multiple countries. Nomad's eSIMs are competitively priced, often cheaper than local SIM cards in many countries.
However, the cost varies depending on the location and the plan chosen. The service is user-friendly, with an intuitive app that allows users to manage their eSIMs, track data usage, and even get 24/7 support.
While Nomad offers a wide range of benefits, there are some downsides, such as the lack of live chat support and limited plans in certain regions.
MobiMatter is an eSIM provider that has garnered attention for its ease of use and extensive coverage.
The service allows users to purchase eSIMs for various countries, ensuring connectivity during international travels.
The reviews from users highlight a mix of experiences, with many praising the convenience, affordability, and extensive coverage, while some pointed out areas of improvement, such as better data consumption notifications.
Key Features:
Extensive Coverage: MobiMatter offers eSIM plans that cover a wide range of countries, making it a go-to choice for many international travelers.
User-Friendly Platform: The process of purchasing and activating an eSIM with MobiMatter is straightforward. Users can easily select their destination, choose a plan, and activate their eSIM in a matter of minutes.
Affordable Plans: MobiMatter is known for its competitive pricing, often providing more affordable options compared to other eSIM providers.
Customer Support: While some users faced challenges, MobiMatter's customer support was highlighted for its prompt responses and efforts to resolve issues.
Shared Experiences: Many users shared their positive experiences using MobiMatter in various countries, emphasizing the strong connection and ease of use.
eSIM vs. Portable WIFI Devices
While eSIMs and portable WiFi devices both aim to provide travelers with data connectivity, eSIMs have a clear edge.
They eliminate the need to carry an additional device, save packing space, and offer a more seamless user experience.
Moreover, with the mobile hotspot feature on most smartphones, travelers can share their eSIM data with other devices, making eSIMs a more versatile choice.
Making the Most of Your eSIM
To maximize the benefits of an eSIM:
Purchase and install your eSIM before your trip.
Ensure you activate your plan while connected to WiFi.
Regularly monitor your data usage through the eSIM app.
Adjust your phone settings to control which apps can access your eSIM data.
For calls, utilize VoIP apps like Whatsapp and Facetime.
The popularity of eSIMs has transformed the way travelers stay connected abroad. With their convenience, flexibility, and wide coverage, eSIMs are set to become the preferred choice for international travelers.
As technology continues to evolve, it's only a matter of time before eSIMs become the standard for global connectivity.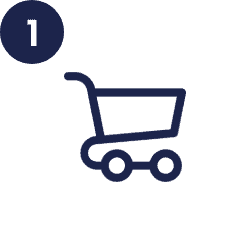 Compare and find the most suitable travel eSIM for your needs and purchase it directly with the provider.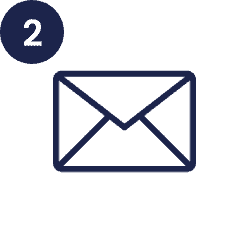 Receive eSIM via email/app
You will receive the eSIM profile within a few minutes in a separate e-mail or you can directly access it in the provider's app.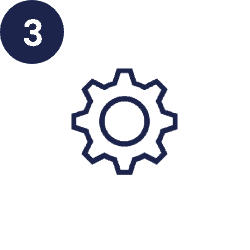 Scan the eSIM QR code in the mail with the camera function of your smartphone and follow the instructions on the screen. The profile will be set up automatically.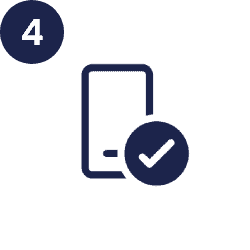 You can now use the eSIM abroad! 
Search over 28000 eSIM data plans in 210+ countries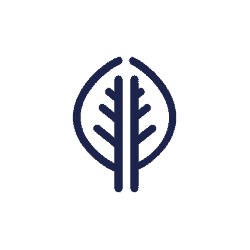 The eSIM works digitally only, so fewer resources are used than with the classic SIM card.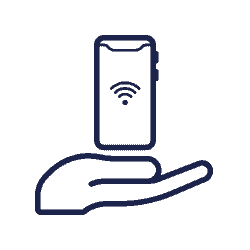 The new eSIM can easily be digitally uploaded to your smartphone. It's quick and saves the environment.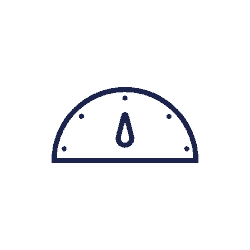 Your eSIM profile is sent easily and conveniently by email. This means you will receive your digital eSIM much faster than a physical SIM Card by post.