In today's fast-paced digital era, the way we think about mobile connectivity is undergoing a seismic shift, thanks to eSIM technology.
Gone are the days of fumbling with tiny SIM card ejector tools or juggling multiple physical SIMs.
Enter Google Fi, Google's answer to this evolving landscape, which promises a blend of flexibility and efficiency. But how does it stack up against the competition? Let's dive in and find out.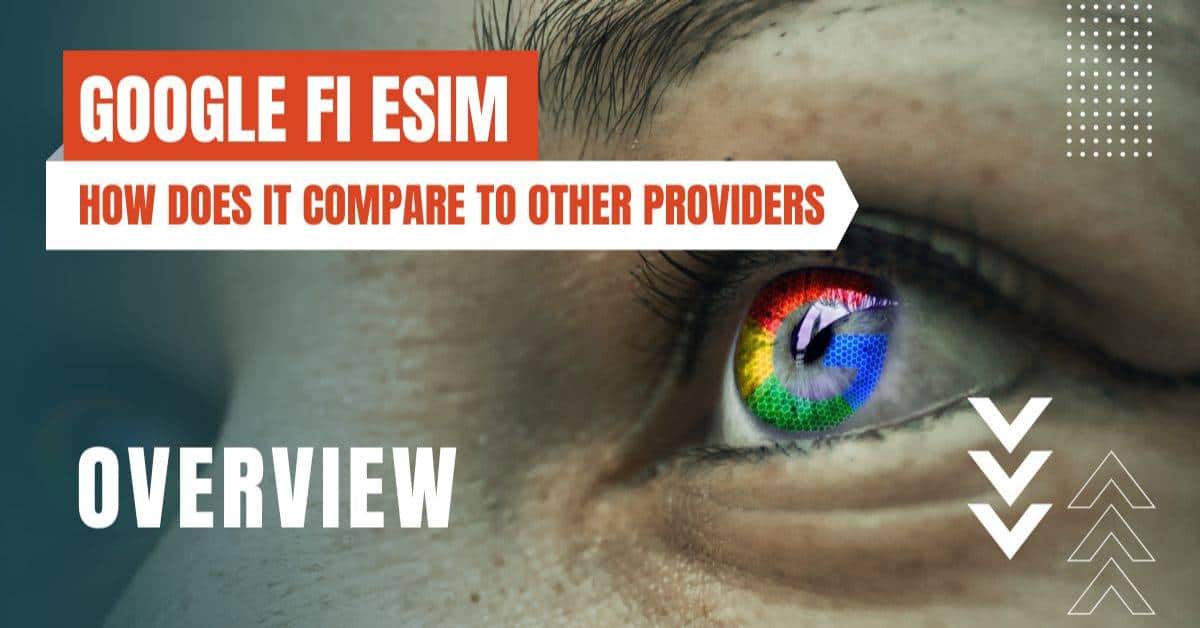 Pay-as-you-go model: Unlike many traditional plans that come with fixed monthly charges, Google Fi's model is designed for the modern user. You only pay for the data you consume, ensuring that you're not shelling out for unused services.
Bill Protection feature: Nobody likes unexpected charges on their bill. Google Fi's Bill Protection acts as a safety net, ensuring that even if your data usage spikes in a particular month, your bill won't skyrocket, offering both predictability and peace of mind.
Seamless international roaming: In an increasingly globalized world, the ability to stay connected across borders is crucial. Google Fi shines here, offering seamless talk, text, and data services not just in neighboring Canada and Mexico, but in over 200 countries. Whether you're on a business trip or a vacation, Google Fi ensures you're always connected.
High-speed hotspot data and free data-only SIMs: Tethering is no longer an added luxury but a necessity for many. Google Fi recognizes this, offering high-speed hotspot data across its plans. Additionally, the provision of free data-only SIMs ensures that users can connect multiple devices without incurring extra charges.
Google Fi's strength lies in its adaptability. While it primarily operates on T-Mobile's expansive network, it doesn't restrict itself. In areas where T-Mobile might have weaker coverage, Google Fi seamlessly transitions to US Cellular.
Moreover, the service is designed to automatically switch between these cellular networks and available Wi-Fi spots, ensuring users always get the best possible connection.
Google Fi's pricing structure is transparent and user-centric:
Flexible Plan: At $17 per line, users get unlimited talk and text. Data is charged at $10/GB, ensuring you only pay for what you use.
Simply Unlimited: Tailored for those who don't want to keep tabs on their data usage, this plan offers unlimited services across the board in the U.S., Canada, and Mexico.
Unlimited Plus: For the power users, this plan not only provides unlimited data but also throws in perks like free international calls to over fifty countries and a whopping 100GB of Google One storage for each line.
Reliable coverage: T-Mobile's reputation is built on its robust and extensive network coverage, ensuring users remain connected in most parts of the country.
Essentials budget-friendly plan: Recognizing that not everyone needs a plethora of features, T-Mobile offers the Essentials plan, which covers all the basics at a pocket-friendly price.
Travel Without Borders feature: Global travelers can rejoice as this feature ensures that crossing borders doesn't mean losing connectivity. Whether you're in Canada or Mexico, T-Mobile has you covered.
For those seeking a comprehensive package, T-Mobile's Magenta plan is hard to beat. At $70 per month, users get unlimited data, talk, and text, ensuring they're always connected without any hitches.
International Day Pass feature: AT&T understands the needs of international travelers. With the International Day Pass, users can easily connect when they're abroad without incurring hefty charges.
Extensive 4G LTE coverage: AT&T's 4G LTE network is one of the most expansive in the country, ensuring high-speed connectivity in urban and rural areas alike.
Starting at a competitive $35 per month, AT&T offers plans that cater to a wide range of users. Whether you're a light user or someone who's always online, there's a plan tailored for you, with options for unlimited data, talk, and text.
Unmatched coverage: Verizon's standout feature is its unparalleled coverage, especially in rural and remote areas, ensuring that users are never out of touch.
TravelPass feature: Designed for the global nomad, the TravelPass feature ensures that users can easily connect when they're overseas, making international travel a breeze.
Verizon's plans are designed to cater to a diverse user base. Starting at $30 per month, they offer a range of options, ensuring that whether you're a casual browser or a streaming enthusiast, there's a plan for you.
Alternative MVNO Providers in the USA
Beyond the big players, the U.S. market is home to several other eSIM providers, including Mint Mobile and Ting. These MVNOs might not have the brand recognition of the giants, but they offer competitive services, often at a fraction of the price.
They leverage the infrastructure of the big players to provide reliable coverage, making them a viable option for many.
Alternative Travel eSIM Providers for the USA
eSIMradar provides a comprehensive list of eSIM providers for travelers in the USA. Some of the notable providers include:
Mint Mobile eSIM: Offers various plans, including 3-month, 6-month, and 12-month options, with competitive pricing. Mint Mobile is known for its affordability and range of options tailored to different user needs.
BNESIM: Provides both United States-specific and global packages, catering to different travel needs. Their flexibility makes them a popular choice among international travelers.
Mogo USA eSIM: Offers plans with varying data limits, suitable for both light and heavy users. Their diverse range ensures that every traveler can find a plan that fits their needs.
The platform allows users to compare eSIM plans based on data allowance, validity, price per GB, and whether a phone number is included. This makes it easier for travelers to choose the best eSIM for their needs and budget.
Navigating the eSIM landscape can be a daunting task, with a myriad of options at our fingertips. Google Fi, with its unique offerings, certainly stands out as a strong contender in this space
However, as with all tech choices, one size doesn't fit all. It's crucial to consider your individual needs, local connectivity, and budget before making a decision.
After all, in the world of mobile connectivity, it's all about staying connected seamlessly, wherever you are.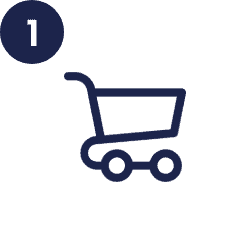 Compare and find the most suitable travel eSIM for your needs and purchase it directly with the provider.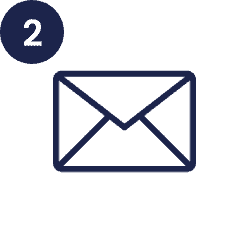 Receive eSIM via email/app
You will receive the eSIM profile within a few minutes in a separate e-mail or you can directly access it in the provider's app.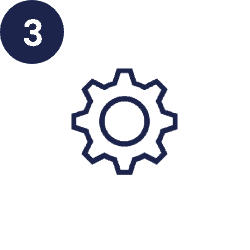 Scan the eSIM QR code in the mail with the camera function of your smartphone and follow the instructions on the screen. The profile will be set up automatically.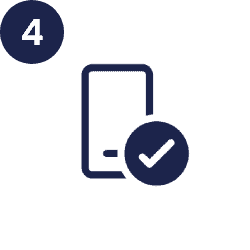 You can now use the eSIM abroad! 
Search over 28000 eSIM data plans in 210+ countries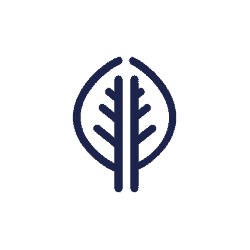 The eSIM works digitally only, so fewer resources are used than with the classic SIM card.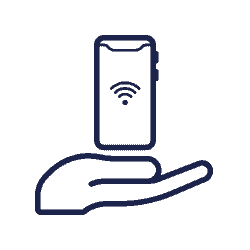 The new eSIM can easily be digitally uploaded to your smartphone. It's quick and saves the environment.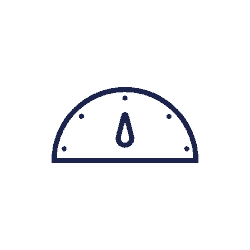 Your eSIM profile is sent easily and conveniently by email. This means you will receive your digital eSIM much faster than a physical SIM Card by post.