All of the products and services we feature are chosen independently. If you click through links we provide, we may earn a commission. Learn more
Whether you want to make cashless and contactless payments or share data with other users, an NFC smartphone can make your everyday life much easier. We show you the advantages of this practical data transfer.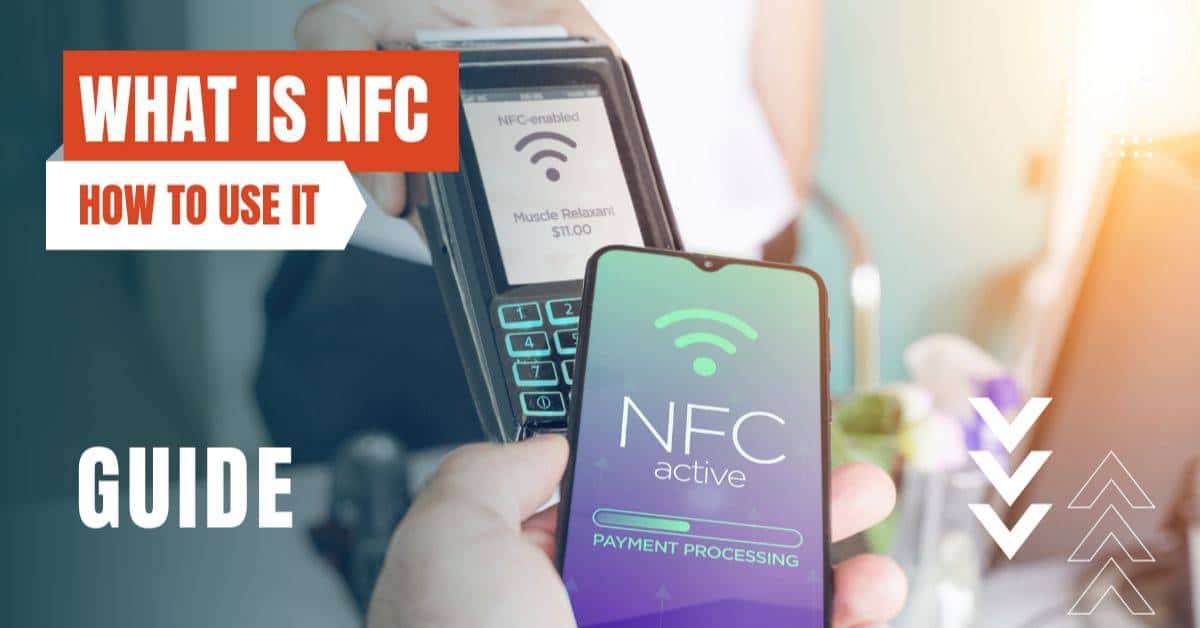 NFC is a function that is now indispensable for smartphones. Not only smartphones have long been equipped with the technology, but also tablets, speakers and credit cards. The abbreviation NFC stands for Near Field Communication – and that describes quite well what it is all about.
NFC is a transmission standard that allows data to be exchanged over short distances of 10 to 20 centimeters. The principle of RFID technology is used for this – with the difference that mutual communication is possible with NFC data transmission. This means that two NFC-enabled devices can both send and receive data.
The most common application scenario looks like this: You hold your NFC smartphone or tablet up to a pre-programmed NFC tag and immediately certain applications activate in the device. This way, you can quickly do many useful things via the wireless connection.
Currently, the NFC function achieves a data transfer rate of up to 424 kBit/s on a smartphone. Thus, the wireless standard is not an alternative, but rather a supplement to data transmission via Bluetooth. The Bluetooth standard has a greater range and enables significantly higher transmission rates.
Many new smartphones and tablets are equipped with NFC out of the box. If you still own an older smartphone without NFC, you can attach an NFC sticker to the back of your device and still use the wireless standard.
How to enable NFC on iPhone
Unlike Android users, iPhone users were left out in the cold for a long time when it came to NFC. The manufacturer only enabled NFC data transmission with the introduction of the iPhone 6. To activate the function on your Apple phone, you simply have to work through the following steps:
Open the Wallet app.
Press the Plus icon located at the top of the screen.
Tap "Continue."
If you want to pay with your iPhone in the future, you can now scan your bank card or enter all relevant account data manually.
Important: If you have an iPhone X, an iPhone 8, or an older Apple model with NFC, you must first download the "NFC for iPhone" app (iOS). Only then can you use the transmission standard.
How to enable NFC on Android
Data transfer via NFC has been possible at Apple's competitor Google for quite some time. With Android Beam, the tech giant even included a special function for NFC data transmission in its operating system. Users have benefited from the practical integration of the NFC function since Android 4.0. The feature can be activated as follows:
Open the settings of your smartphone.
Select the "Connections" option.
Activate the function "NFC and contactless payments" by tapping the slider.
Alternatively, NFC can also be activated on an Android smartphone via the quick start menu. Simply swipe your finger twice from the top to the bottom, look for the NFC icon, and tap on it.
How important is NFC in a phone
Currently, NFC on smartphones is mainly used for the following four use cases:
As a cashless and contactless payment option for smaller amounts of money, NFC on the smartphone undoubtedly has the greatest benefit at present.
The NFC function is also used to establish an automatic Bluetooth connection when two devices make contact for the first time, without entering a connection key.
In addition, the wireless standard can be used to exchange data between two NFC smartphones or other Android devices with NFC, for example via Android Beam.
Those who have an ID card in credit card format can use the NFC function for online identification.
But there are other areas in which NFC on smartphones could play an important role: For example, the wireless standard could replace the QR code on posters. Instead of the code, an NFC tag would be integrated into the poster, on which information and links to the website, but also commands could be stored.
You can even use such a command function for yourself with the help of NFC tags. You can buy them for a few dollars in stores or online.
The empty tags can easily be written with individual commands via app or with your NFC smartphone.
The Android app Trigger offers a selection of commands that you can write on an NFC tag. For example, it allows you to automatically set the alarm function or activate mobile data or open applications as soon as you activate the NFC tag with your smartphone.
NFC tags can also be described via the settings of your Android device. A popular command, for example, is to automatically turn off the Wi-Fi when you leave your home.
You don't always want to carry your wallet, but you always have your smartphone with you? Perfect! Because you can now pay in more and more stores with your NFC-enabled smartphone. The only thing you need is a virtual bank card (checking and credit card) on your smartphone.
How does it work? There are numerous mobile payment services that do it for you. You just need to make sure that the mobile payment service works with your bank.
In addition, more and more companies are accepting payment via Google Pay or Apple Pay, including adidas, airbnb, Ryanair, H&M, McDonald's and Zalando.
Using the payment services is very simple. Simply hold your NFC device up to the reader at the checkout and confirm the booking by code, PIN or fingerprint. In the case of Google Pay, this hurdle does not apply to small amounts of up to 25 dollars.
The situation is similar with Apple Pay, but the decisive factor here is which credit card you use. With a Visa credit card, the amounts must be less than 25 dollars for the security query to be omitted. With Mastercard, the limit is 50 dollars.
Since the radio field only covers an area of a few centimeters, near field communication is much more secure than other radio standards. If a third party wants to tap sensitive data via the NFC function, they would have to get very close to you.
However, NFC does pose one risk: criminals could exploit the technology to transmit viruses to smartphones that read the data on the NFC chips and pass it on. If you use NFC functions regularly, your virus protection should therefore always be up to date.
For NFC tags whose content you can change yourself, you should set up data encryption afterwards. And if you lose your smartphone, you should immediately block your account with the payment service.
By entering your email & signing up, you agree to receive promotional emails on eSIMs and insider tips. You can unsubscribe or withdraw your consent at any time.

Meet Emily Chen, a travel writer and eSIM enthusiast. Emily's love for exploring new places has taken her all over the world. She now shares her experiences and tips for staying connected while traveling through her writing on eSIMradar.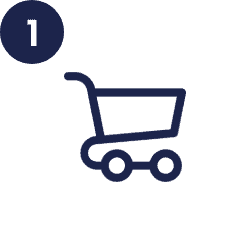 Confronta e trova la eSIM da viaggio più adatta alle tue esigenze e acquistala direttamente con il fornitore.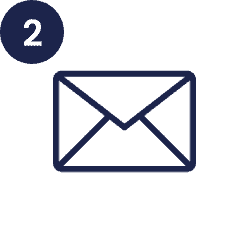 Ricevi eSIM tramite e-mail/app
Riceverai il profilo eSIM entro pochi minuti in un'e-mail separata oppure potrai accedervi direttamente nell'app del provider.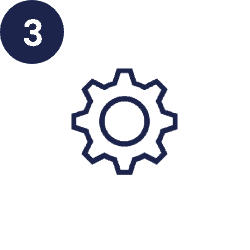 Scansiona il codice QR dell'eSIM ricevuto per posta con la funzione fotocamera del tuo smartphone e segui le istruzioni sullo schermo. Il profilo verrà impostato automaticamente.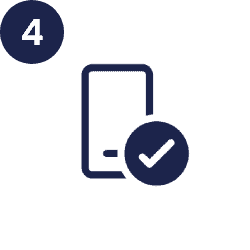 Roaming gratuito all'estero
Ora puoi utilizzare l'eSIM all'estero! 
Cerca tra oltre 28.000 piani dati eSIM in oltre 210 paesi
Perché scegliere una eSIM?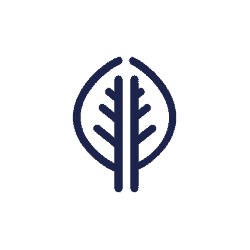 L'eSIM funziona solo digitalmente, quindi vengono utilizzate meno risorse rispetto alla classica carta SIM.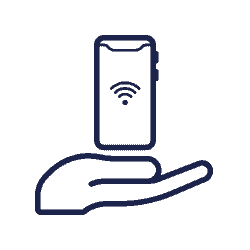 La nuova eSIM può essere facilmente caricata digitalmente sul tuo smartphone. È veloce e salvaguarda l'ambiente.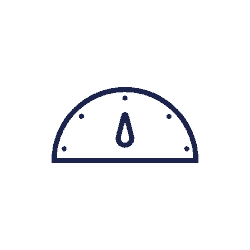 Il tuo profilo eSIM viene inviato facilmente e comodamente via e-mail. Ciò significa che riceverai la tua eSIM digitale molto più velocemente di una SIM Card fisica per posta.