You want to surf the Internet with your cell phone without leaving any traces? Then we have good news for you: Anonymous surfing is definitely possible on Android; the private surfing mode is activated in Chrome, Firefox and Co. in just a few seconds.
But is that enough to really surf incognito? We tell you what you should watch out for.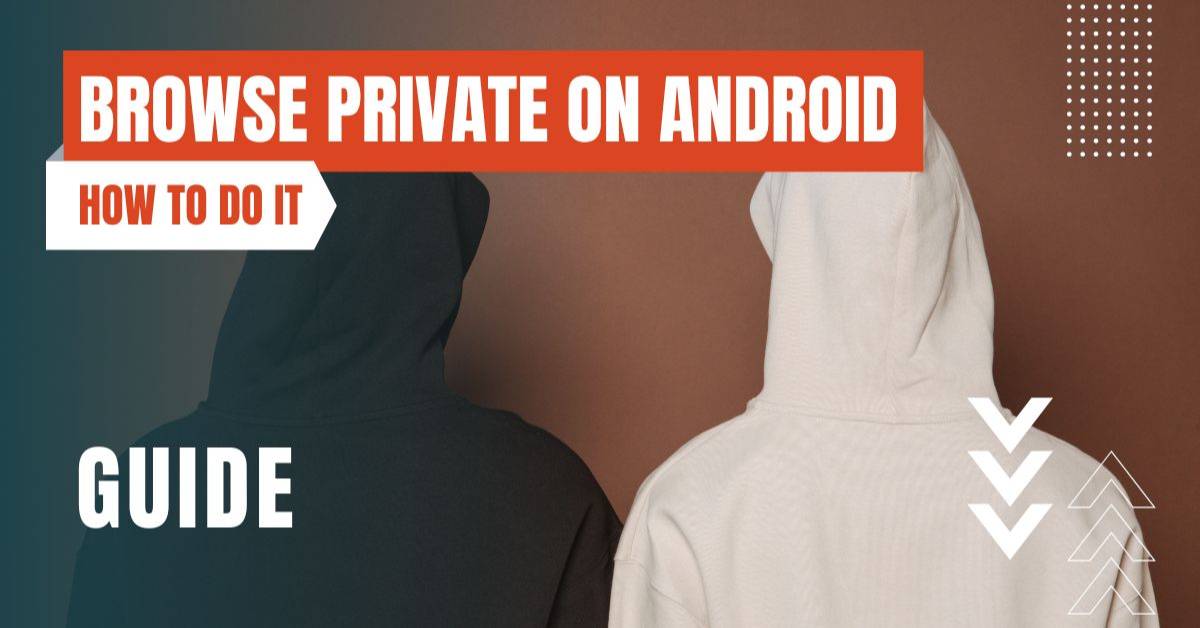 Enable Private Mode On Android
Many Android users use Google's Chrome browser on their smartphone. To enable private browsing mode on Chrome, it only takes three steps:
Open the Chrome browser on your smartphone.
Tap on the three dots in the upper right corner.
Select "New incognito tab" – and you're ready to go.
You can see that you have successfully activated private mode by the fact that the background is no longer light, but dark, and a small icon with a hat and glasses is visible at the top of your notification bar.
If you want to exit private browsing mode again, just pull down the bar and tap "Close all incognito tabs".
Using another Android browser, such as Mozilla Firefox? No problem! Almost all browsers have a private browsing mode on board. For Firefox, here's how to do it:
Open the Firefox browser on your smartphone.
Tap on the icon in the upper right corner, which looks like a Zorro mask.
Now you can surf without having your website visits saved in your browsing history. As with Google Chrome, the background is darkened once you enable the feature.
To disable the private browsing mode again, you just need to follow these two steps in Firefox:
Tap on the box with the number in the upper right corner to open the tab list. After that, a window with your open tabs will open.
Close all your open tabs and then press the square in the left part of the window.
Private Browsing on Android with Tor
There is one thing you should definitely keep in mind: If you have activated the private mode on Android, you are not really anonymous. Your browser does not save cookies or your history, but your provider and various web services can theoretically still see what you have done on the Internet via your IP address.
However, there are ways and means with which you can actually roam the World Wide Web incognito. One possibility is a Tor browser. It redirects all surfing requests via different IP addresses. As a result, your own IP address remains unrecognized and you can surf the Internet anonymously.
However, the browser is relatively slow due to this process – and that can of course spoil the surfing pleasure.
Private Browsing on Android with Tor
Incognito surfing with Android is also possible in another way – via VPN. For this purpose, you can download a third-party app like "Hotspot Shield" (Android) or "CyberGhost" (Android).
With a VPN connection, the VPN provider virtually interposes itself between your smartphone and the Internet connection. Thus, this method is especially useful if you use a hotspot.
You don't use Android devices, but are the proud owner of an Apple iPhone? Then you can also activate a private mode in your browser. In this article, we'll show you how to do it.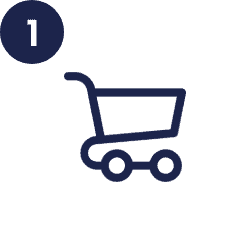 Compare and find the most suitable travel eSIM for your needs and purchase it directly with the provider.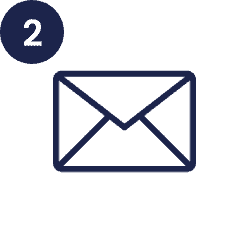 Receive eSIM via email/app
You will receive the eSIM profile within a few minutes in a separate e-mail or you can directly access it in the provider's app.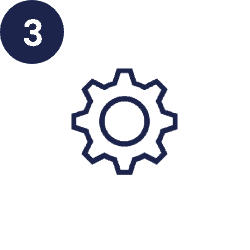 Scan the eSIM QR code in the mail with the camera function of your smartphone and follow the instructions on the screen. The profile will be set up automatically.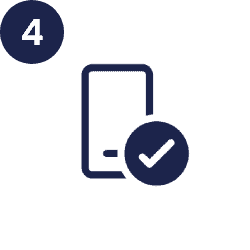 You can now use the eSIM abroad! 
Search over 28000 eSIM data plans in 210+ countries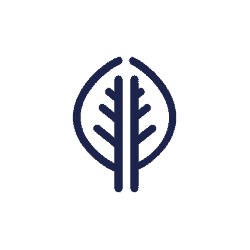 The eSIM works digitally only, so fewer resources are used than with the classic SIM card.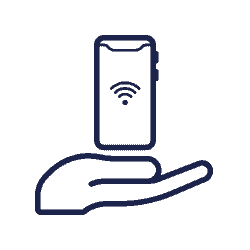 The new eSIM can easily be digitally uploaded to your smartphone. It's quick and saves the environment.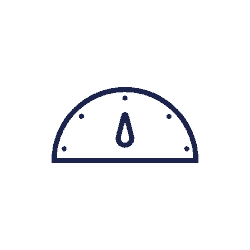 Your eSIM profile is sent easily and conveniently by email. This means you will receive your digital eSIM much faster than a physical SIM Card by post.