The Best eSIMs for Nauru 🇳🇷
Are you traveling to Nauru? Then you should definitely not travel without an Internet connection. Whether it's a personal trip or a business trip to Nauru, you should not travel without mobile internet.
There are several options to connect to the Internet in Nauru, however, an eSIM is our clear recommendation. In this article we compare different Nauru eSIMs.
💡 Click here to see the eSIM comparison table

We will advise you on your choice of the best eSIM Nauru, so that you can always travel connected while on vacation. We pay attention to price, duration, data volume, service, technical support & more.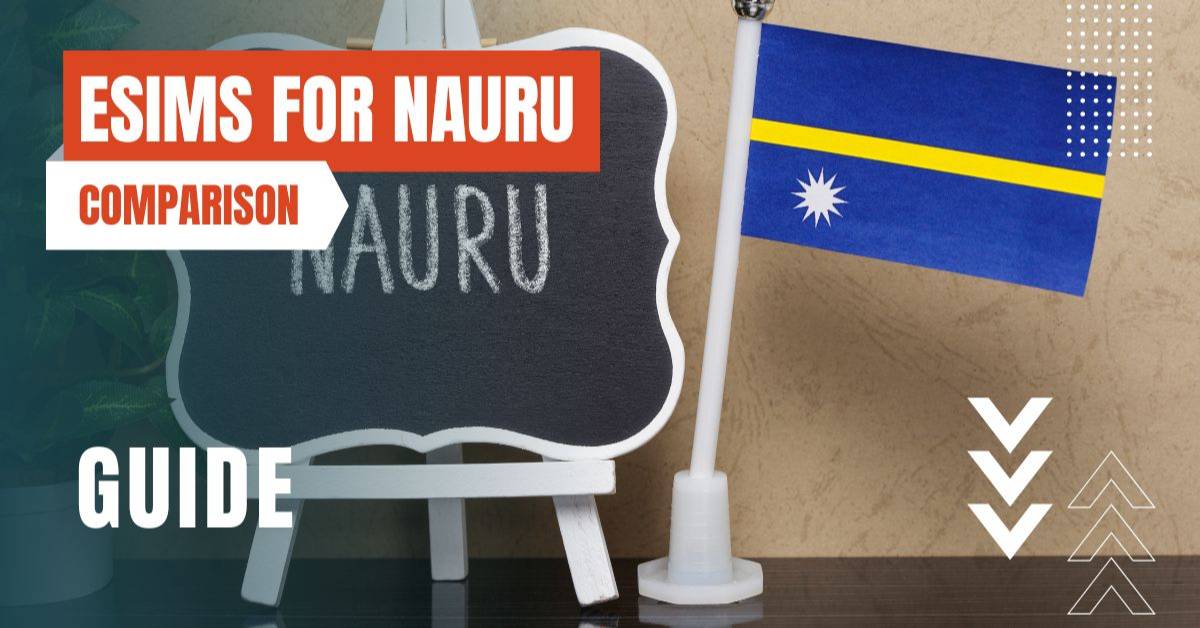 The eSIM is a new form of the traditional SIM card that we use every day. What makes it special is that the SIM chip is already built into the new smartphones. It is also called an "embedded" SIM, which is where the "e" of eSIM comes from. By integrating the chip inside the phone, it is possible to virtually activate the desired data tariffs.
There are two different ways to do this, either you manage the data rates with the help of an app that serves as a SIM card manager. Or you scan a QR code and the data device activates itself.
Advantages of an eSIM for Nauru
The eSIM offers various advantages over the normal SIM card that you may not have thought of before. These include, for example:
Greener: Protect the environment by buying an eSIM. Eliminate plastic cards, paper for packaging and CO2 emissions during shipping.
Save time: Because the delivery is done by email, you save time waiting for the delivery or standing in line at the store. After two clicks you have your eSIM.
Availability: By getting your eSIM from the online store, you are free to buy your eSIM from anywhere in the world at any time, even if you are already in Nauru.
How do I activate the eSIM with data plan for Nauru?
We were really surprised how easy it was to use. People are sometimes a bit cautious with new technologies, but with the eSIM, you definitely don't need to be. It's actually as easy as everyone always says it is.
If you get the data plan in the form of a QR code, then at the appropriate time you go to your settings app on your phone. There, a camera will open up under the "Add Data Plan" section. After scanning, you label the new eSIM for Nauru and select this "profile" as active.
The steps follow one after the other and you are automatically and self-explanatory redirected. Anyone can do this, even those who are not particularly technically experienced. In addition, with most eSIM providers, step-by-step instructions are also added to your email.
What do I have to consider when buying a Nauru eSIM?
To avoid problems later on when using your eSIM Nauru, it is important that you check the compatibility of your device and the product variant before buying.
Because the eSIM is a very new product, it does not work with all phone models. Only the newer smartphones have the new dual eSIM technologies. So that you don't end up without data in Nauru, you should check compatibility before you buy. We simply checked the list of compatible smartphones on the eSIM provider's websites. You will actually find all the information you need there.
Which eSIM package should you choose?
You should get an overview of how much data you use on average in advance to be able to estimate which data plan is right for you. We know friends who need significantly more data volume on vacation than at home. This can happen quickly when you want to share your new experiences on Instagram from the road or Google many sights during the city tour to learn more about the history.
However, especially on vacation, you sometimes want to sit in front of screens less, which is why you consciously put your phone away. For this reason, you must first empathize with yourself and think about what you want to use the map for. If you have difficulties, you can also ask experts for advice or look for suitable articles that explain exactly how you can estimate your data consumption.
Below you see a curated list of providers that offer eSIMs for Nauru at an affordable price with a reliable internet service in Nauru.
| Provedor | Perfil eSIM | Dados | Validade | Preço/GB | Preço | Número de telefone | Cobertura | |
| --- | --- | --- | --- | --- | --- | --- | --- | --- |
| | BNESIM Nauru 5GB | 5 | 30 | 92.75 | 463.75 | não incluído | 🇳🇷 Nauru | |
| | BNESIM Nauru 3GB | 3 | 1 | 103.08 | 309.23 | não incluído | 🇳🇷 Nauru | |
| | BNESIM Nauru 3GB | 3 | 30 | 95.71 | 287.14 | não incluído | 🇳🇷 Nauru | |
| | BNESIM Nauru 1GB | 1 | 1 | 106.26 | 106.26 | não incluído | 🇳🇷 Nauru | |
| | BNESIM Nauru 1GB | 1 | 30 | 98.67 | 98.67 | não incluído | 🇳🇷 Nauru | |
| | Local Nauru – 1 GB – 7 Days | 1 | 7 | 10.80 | 10.80 | não incluído | 🇳🇷 Nauru | |
| | Onesim for Oceania | 6 | 15 | 6.32 | 37.90 | não incluído | 🇳🇷 Nauru | |
| | AIS eSIM2FLY Global | 6 | 15 | 6.65 | 39.90 | Sim | 🇳🇷 Nauru | |
| | eSIM2FLY Global | 6 | 15 | 6.65 | 39.90 | não incluído | 🇳🇷 Nauru | |
| | Nama – 1 GB | 1 | 7 | 9.00 | 9.00 | não incluído | 🇳🇷 Nauru | |
| | Nauru 1GB 30 Days | 1 | 30 | 43.00 | 43.00 | não incluído | 🇳🇷 Nauru | |
| | Nauru 3GB 30 Days | 3 | 30 | 43.00 | 129.00 | não incluído | 🇳🇷 Nauru | |
| | Nauru 5GB 30 Days | 5 | 30 | 42.40 | 212.00 | não incluído | 🇳🇷 Nauru | |
| | Global eSim 6GB | 6 | 15 | 8.50 | 50.99 | não incluído | 🇳🇷 Nauru | |
| | Global 6 GB | 6 | 15 | 6.33 | 37.99 | não incluído | 🇳🇷 Nauru | |
| | Global (140+ areas) | 6 | 15 | 4.98 | 29.90 | não incluído | 🇳🇷 Nauru | |
| Provedor | | Dados | Validade | | Preço | Número de telefone | | |
What do I do when the data on my Nauru eSIM is used up?
It's good to have a data plan that's perfect for your trip. But don't worry if you run out of data even before your trip ends. As mentioned before, one of the advantages of Nauru eSIM is that you can order it regardless of your location.
This means that you can order another data plan at short notice if you realize that the planned one will not be sufficient. After all, it can always happen that you have to apply for things due to unexpected events or have to discuss a lot with your family at home.
My phone is not compatible with the Nauru eSIM - is there an alternative?
Too bad… If you found out that your current phone is not compatible with the eSIM, don't worry yet. There are other internet alternatives for Nauru.
Various providers send the traditional Nauru prepaid SIM cards to your home before you leave. There are almost unlimited options available with different durations.
For the sake of completeness, we also mention the other alternatives for Internet in Nauru. For us, these options are less of an option, but they may be just right for your needs.
The Pocket WiFis are portable WiFi routers, which are especially well-known in Asia. You can connect several devices at the same time, just like with a normal router. However, you always have another bulky device in your luggage, which has to be recharged after 13 hours of runtime.
It is definitely the cheapest option, but it must be clearly mentioned here that you are not allowed to enter any personal information, transactions or passwords while you are connected to a public WiFi.
The networks are rather insecure and many hackers use this to their advantage. We do check Instagram from time to time if we happen to come across a public wifi during our trip. However, we only use this as a supplement to the Nauru eSIM.
Almost everyone knows someone, or was perhaps ready to be someone, who came home unsuspecting and found an incredibly high phone bill at home after a relaxing vacation. Since you can quickly and unintentionally get rid of half a fortune here, we clearly advise against roaming as an Internet option.
By entering your email & signing up, you agree to receive promotional emails on eSIMs and insider tips. You can unsubscribe or withdraw your consent at any time.

Meet Emily Chen, a travel writer and eSIM enthusiast. Emily's love for exploring new places has taken her all over the world. She now shares her experiences and tips for staying connected while traveling through her writing on eSIMradar.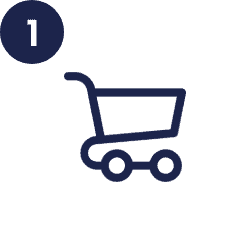 Compare e encontre o eSIM de viagem mais adequado para suas necessidades e adquira-o diretamente com o fornecedor.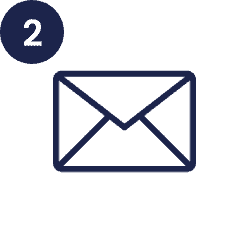 Receba o eSIM via e-mail/app
Você receberá o perfil eSIM dentro de alguns minutos em um e-mail separado ou poderá acessá-lo diretamente no aplicativo do provedor.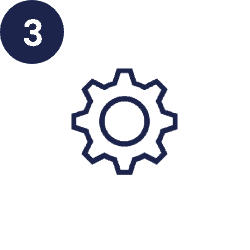 Digitalize o código eSIM QR no correio com a função de câmera de seu smartphone e siga as instruções na tela. O perfil será configurado automaticamente.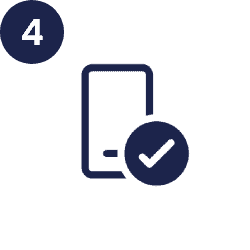 Roaming grátis no exterior
Agora você pode usar o eSIM no exterior! 
Pesquisar mais de 28000 planos de dados eSIM em mais de 210 países
Por que escolher um eSIM?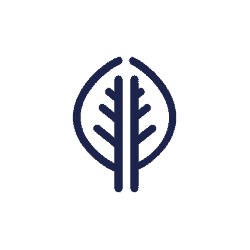 O eSIM funciona apenas digitalmente, por isso são utilizados menos recursos do que com o cartão SIM clássico.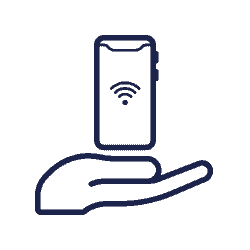 O novo eSIM pode ser facilmente carregado digitalmente para seu smartphone. É rápido e salva o ambiente.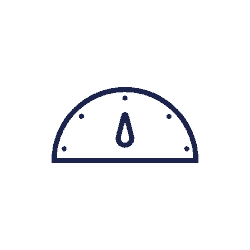 Seu perfil eSIM é enviado de forma fácil e conveniente por e-mail. Isto significa que você receberá seu eSIM digital muito mais rápido do que um cartão SIM físico pelo correio.