| Provider | eSIM Profile | Data | Validity | Price/GB | Price | Phone Number | Coverage | |
| --- | --- | --- | --- | --- | --- | --- | --- | --- |
| | Italy 3GB 30 Days | 3 | 30 | 2.33 | 7.00 | not included | 🇮🇹 Italy | |
| | Italy 5GB 30 Days | 5 | 30 | 2.00 | 10.00 | not included | 🇮🇹 Italy | |
| | Italy 10GB 30 Days | 10 | 30 | 1.50 | 15.00 | not included | 🇮🇹 Italy | |
| | Europe 10GB 15Days | 10 | 15 | 1.90 | 19.00 | not included | 🇮🇹 Italy | |
| | Europe 10GB 30Days | 10 | 30 | 2.35 | 23.50 | not included | 🇮🇹 Italy | |
| | Europe 20GB 30Days | 20 | 30 | 1.10 | 22.00 | not included | 🇮🇹 Italy | |
| | Global 3GB Data 30 days | 3 | 30 | 6.67 | 20.00 | not included | 🇮🇹 Italy | |
| | Global 3GB Data 30 days | 3 | 30 | 6.67 | 20.00 | not included | 🇮🇹 Italy | |
| | BNESIM Italy eSIM | 1 | 1 | 2.50 | 2.50 | not included | 🇮🇹 Italy | |
| | BNESIM Italy eSIM | 3 | 1 | 2.40 | 7.20 | not included | 🇮🇹 Italy | |
| | BNESIM Italy eSIM | 100 | 30 | 1.43 | 142.70 | not included | 🇮🇹 Italy | |
| | BNESIM Italy eSIM | 1 | 30 | 2.30 | 2.30 | not included | 🇮🇹 Italy | |
| | My European eSIM | 30 | 30 | 1.38 | 41.50 | Yes | 🇮🇹 Italy | |
| | My European eSIM Travel Basic | 15 | 15 | 1.13 | 16.90 | not included | 🇮🇹 Italy | |
| | My European eSIM Travel Basic+ | 15 | 15 | 1.33 | 19.90 | Yes | 🇮🇹 Italy | |
| | Greater Europe Data Plan | 3 | 15 | 16.00 | 48.00 | not included | 🇮🇹 Italy | |
| | Europe Data Plan | 1 | 8 | 18.00 | 18.00 | not included | 🇮🇹 Italy | |
| | Europe eSIM | 1 | 30 | 5.00 | 5.00 | not included | 🇮🇹 Italy | |
| | Europe eSIM | 5 | 30 | 4.40 | 22.00 | not included | 🇮🇹 Italy | |
| | Europe eSIM | 20 | 90 | 4.25 | 85.00 | not included | 🇮🇹 Italy | |
| | Global eSIM | 2 | 3 | 6.67 | 10.00 | not included | 🇮🇹 Italy | |
| | Global eSIM | 1 | 15 | 12.00 | 12.00 | not included | 🇮🇹 Italy | |
| | Global eSIM | 5 | 30 | 10.00 | 50.00 | not included | 🇮🇹 Italy | |
| | Mogo Europe 39 eSIM | 1 | 15 | 5.00 | 5.00 | not included | 🇮🇹 Italy | |
| | Mogo Europe 39 eSIM | 3 | 30 | 4.00 | 12.00 | not included | 🇮🇹 Italy | |
| | Mogo Europe 39 eSIM | 5 | 60 | 3.98 | 19.90 | not included | 🇮🇹 Italy | |
| | Mogo Europe 39 eSIM | 10 | 90 | 3.69 | 36.90 | not included | 🇮🇹 Italy | |
| | Mogo Europe 39 eSIM | 30 | 90 | 3.32 | 99.60 | not included | 🇮🇹 Italy | |
| | Mogo Italy eSIM | 1 | 15 | 4.50 | 4.50 | not included | 🇮🇹 Italy | |
| | Mogo Italy eSIM | 3 | 30 | 4.00 | 12.00 | not included | 🇮🇹 Italy | |
| | Mogo Italy eSIM | 5 | 60 | 3.60 | 18.00 | not included | 🇮🇹 Italy | |
| | Mogo Italy eSIM | 10 | 90 | 3.50 | 35.00 | not included | 🇮🇹 Italy | |
| | Mogo Europe 27 eSIM | 1 | 15 | 4.50 | 4.50 | not included | 🇮🇹 Italy | |
| | Mogo Europe 27 eSIM | 3 | 30 | 3.30 | 9.90 | not included | 🇮🇹 Italy | |
| | Mogo Europe 27 eSIM | 5 | 60 | 3.36 | 16.80 | not included | 🇮🇹 Italy | |
| | Mogo Europe 27 eSIM | 10 | 90 | 3.20 | 32.00 | not included | 🇮🇹 Italy | |
| | Mogo Europe 27 eSIM | 30 | 90 | 3.00 | 90.00 | not included | 🇮🇹 Italy | |
| | Europe – 25 Countries | 1 | 7 | 6.00 | 6.00 | not included | 🇮🇹 Italy | |
| | Europe – 25 Countries | 3 | 30 | 4.67 | 14.00 | not included | 🇮🇹 Italy | |
| | Europe – 25 Countries | 5 | 30 | 3.40 | 17.00 | not included | 🇮🇹 Italy | |
| | Europe – 25 Countries | 10 | 30 | 2.40 | 24.00 | not included | 🇮🇹 Italy | |
| | Europe – 35 Countries | 1 | 7 | 9.00 | 9.00 | not included | 🇮🇹 Italy | |
| | Europe – 35 Countries | 3 | 30 | 5.67 | 17.00 | not included | 🇮🇹 Italy | |
| | Europe – 35 Countries | 5 | 30 | 3.60 | 18.00 | not included | 🇮🇹 Italy | |
| | Europe – 35 Countries | 10 | 30 | 2.60 | 26.00 | not included | 🇮🇹 Italy | |
| | Global | 1 | 7 | 20.00 | 20.00 | not included | 🇮🇹 Italy | |
| | Global | 3 | 30 | 16.00 | 48.00 | not included | 🇮🇹 Italy | |
| | Global | 5 | 30 | 10.80 | 54.00 | not included | 🇮🇹 Italy | |
| | Europe Prepaid 1GB | 1 | 7 | 2.99 | 2.99 | not included | 🇮🇹 Italy | |
| | Europe Prepaid 3GB | 3 | 30 | 2.66 | 7.99 | not included | 🇮🇹 Italy | |
| | Europe Prepaid 5GB | 5 | 30 | 2.40 | 11.99 | not included | 🇮🇹 Italy | |
| | Europe Prepaid 10GB | 10 | 30 | 2.20 | 21.99 | not included | 🇮🇹 Italy | |
| | World Prepaid 20GB | 20 | 90 | 6.00 | 119.99 | not included | 🇮🇹 Italy | |
| | Onesim for Europe | 1 | 7 | 4.90 | 4.90 | not included | 🇮🇹 Italy | |
| | Onesim for Europe | 3 | 30 | 3.30 | 9.90 | not included | 🇮🇹 Italy | |
| | Onesim for Europe | 5 | 30 | 3.18 | 15.90 | not included | 🇮🇹 Italy | |
| | Onesim for Europe | 10 | 30 | 2.99 | 29.90 | not included | 🇮🇹 Italy | |
| | Onesim for Europe | 20 | 30 | 2.50 | 49.90 | not included | 🇮🇹 Italy | |
| | Global 1GB | 1 | 7 | 18.99 | 18.99 | not included | 🇮🇹 Italy | |
| | Global 3GB | 3 | 30 | 18.00 | 53.99 | not included | 🇮🇹 Italy | |
| | Global 5GB | 5 | 30 | 15.80 | 78.99 | not included | 🇮🇹 Italy | |
| | Global 10GB | 10 | 30 | 15.40 | 153.99 | not included | 🇮🇹 Italy | |
| | Europe 1GB | 1 | 7 | 4.99 | 4.99 | not included | 🇮🇹 Italy | |
| | Europe 3GB | 3 | 30 | 4.33 | 12.99 | not included | 🇮🇹 Italy | |
| | Europe 5GB | 5 | 30 | 4.00 | 19.99 | not included | 🇮🇹 Italy | |
| | Europe 10GB | 10 | 30 | 3.60 | 35.99 | not included | 🇮🇹 Italy | |
| | Europe + Middle East 1GB | 1 | 7 | 9.99 | 9.99 | not included | 🇮🇹 Italy | |
| | Europe + Middle East 3GB | 3 | 30 | 8.66 | 25.99 | not included | 🇮🇹 Italy | |
| | Europe + Middle East 5GB | 5 | 30 | 8.00 | 39.99 | not included | 🇮🇹 Italy | |
| | Europe + Middle East 10GB | 10 | 30 | 7.40 | 73.99 | not included | 🇮🇹 Italy | |
| | EU27+UK+SWISS | 10 | 30 | 2.90 | 29.00 | not included | 🇮🇹 Italy | |
| | EU27+UK+SWISS | 50 | 30 | 1.98 | 99.00 | not included | 🇮🇹 Italy | |
| | EU27+UK+SWISS | 3 | 30 | 4.00 | 12.00 | not included | 🇮🇹 Italy | |
| | Italy Unlimited | 15 | 15 | 2.71 | 40.60 | not included | 🇮🇹 Italy | |
| | Italy 10GB | 10 | 10 | 2.71 | 27.10 | not included | 🇮🇹 Italy | |
| | Italy 3GB | 3 | 5 | 3.27 | 9.80 | not included | 🇮🇹 Italy | |
| | Italy 5GB | 5 | 7 | 2.92 | 14.60 | not included | 🇮🇹 Italy | |
| | European Union 3GB | 3 | 5 | 3.27 | 9.80 | not included | 🇮🇹 Italy | |
| | European Union 5GB | 5 | 7 | 2.92 | 14.60 | not included | 🇮🇹 Italy | |
| | European Union 10GB | 10 | 10 | 2.71 | 27.10 | not included | 🇮🇹 Italy | |
| | European Union Unlimited | 15 | 15 | 2.71 | 40.60 | not included | 🇮🇹 Italy | |
| | Regional EU – 30 Days – 10 GB | 10 | 30 | 3.10 | 31.00 | not included | 🇮🇹 Italy | |
| | Regional EU – 30 Days – 5 GB | 5 | 30 | 3.40 | 17.00 | not included | 🇮🇹 Italy | |
| | Regional EU – 30 Days – 2 GB | 2 | 30 | 6.00 | 12.00 | not included | 🇮🇹 Italy | |
| | Regional EU – 1 Day – 1 GB | 1 | 1 | 4.00 | 4.00 | not included | 🇮🇹 Italy | |
| | Global – 30 Days – 5 GB | 5 | 30 | 6.00 | 30.00 | not included | 🇮🇹 Italy | |
| | Global – 30 Days – 2 GB | 2 | 30 | 17.00 | 34.00 | not included | 🇮🇹 Italy | |
| | Global – 1 Day – 1 GB | 1 | 1 | 4.00 | 4.00 | not included | 🇮🇹 Italy | |
| | Italy – 30 Days – 20 GB | 20 | 30 | 1.40 | 28.00 | not included | 🇮🇹 Italy | |
| | Italy – 30 Days – 10 GB | 10 | 30 | 2.00 | 20.00 | not included | 🇮🇹 Italy | |
| | Italy – 30 Days – 5 GB | 5 | 30 | 2.40 | 12.00 | not included | 🇮🇹 Italy | |
| | Italy – 30 Days – 2 GB | 2 | 30 | 3.50 | 7.00 | not included | 🇮🇹 Italy | |
| | Italy – 1 Day – 1 GB | 1 | 1 | 4.00 | 4.00 | not included | 🇮🇹 Italy | |
| | Pisces | 1 | 365 | 5.00 | 5.00 | not included | 🇮🇹 Italy | |
| | Pisces | 5 | 365 | 2.80 | 14.00 | not included | 🇮🇹 Italy | |
| | Pisces | 10 | 365 | 2.30 | 23.00 | not included | 🇮🇹 Italy | |
| | Pisces | 25 | 365 | 2.20 | 55.00 | not included | 🇮🇹 Italy | |
| | Pisces | 50 | 365 | 1.98 | 99.00 | not included | 🇮🇹 Italy | |
| | Antares | 1 | 365 | 6.00 | 6.00 | not included | 🇮🇹 Italy | |
| | Antares | 5 | 365 | 3.60 | 18.00 | not included | 🇮🇹 Italy | |
| | Antares | 10 | 365 | 3.00 | 30.00 | not included | 🇮🇹 Italy | |
| | Antares | 25 | 365 | 2.80 | 70.00 | not included | 🇮🇹 Italy | |
| | Antares | 50 | 365 | 2.00 | 100.00 | not included | 🇮🇹 Italy | |
| | Andromeda | 1 | 365 | 13.00 | 13.00 | not included | 🇮🇹 Italy | |
| | Andromeda | 5 | 365 | 8.20 | 41.00 | not included | 🇮🇹 Italy | |
| | Andromeda | 10 | 365 | 6.20 | 62.00 | not included | 🇮🇹 Italy | |
| | Andromeda | 25 | 365 | 6.00 | 150.00 | not included | 🇮🇹 Italy | |
| | Andromeda | 50 | 365 | 5.50 | 275.00 | not included | 🇮🇹 Italy | |
| | Auriga | 1 | 365 | 14.00 | 14.00 | not included | 🇮🇹 Italy | |
| | Auriga | 5 | 365 | 8.00 | 40.00 | not included | 🇮🇹 Italy | |
| | Auriga | 10 | 365 | 6.00 | 60.00 | not included | 🇮🇹 Italy | |
| | Auriga | 25 | 365 | 5.60 | 140.00 | not included | 🇮🇹 Italy | |
| | Auriga | 50 | 365 | 5.20 | 260.00 | not included | 🇮🇹 Italy | |
| | Orion | 1 | 365 | 20.00 | 20.00 | not included | 🇮🇹 Italy | |
| | Orion | 5 | 365 | 13.00 | 65.00 | not included | 🇮🇹 Italy | |
| | Orion | 10 | 365 | 9.50 | 95.00 | not included | 🇮🇹 Italy | |
| | Orion | 25 | 365 | 8.60 | 215.00 | not included | 🇮🇹 Italy | |
| | Orion | 50 | 365 | 8.00 | 400.00 | not included | 🇮🇹 Italy | |
| | Phoenix | 1 | 365 | 21.00 | 21.00 | not included | 🇮🇹 Italy | |
| | Phoenix | 5 | 365 | 14.00 | 70.00 | not included | 🇮🇹 Italy | |
| | Phoenix | 10 | 365 | 11.20 | 112.00 | not included | 🇮🇹 Italy | |
| | Phoenix | 25 | 365 | 10.60 | 265.00 | not included | 🇮🇹 Italy | |
| | Phoenix | 50 | 365 | 10.20 | 510.00 | not included | 🇮🇹 Italy | |
| | 3GB – 30D Italy | 3 | 30 | 2.67 | 8.00 | not included | 🇮🇹 Italy | |
| | 6GB – 30D Italy | 6 | 30 | 2.33 | 14.00 | not included | 🇮🇹 Italy | |
| | 1GB – 3D Italy | 1 | 3 | 4.00 | 4.00 | not included | 🇮🇹 Italy | |
| | 10GB – 30D Italy | 10 | 30 | 2.20 | 22.00 | not included | 🇮🇹 Italy | |
| | 10GB – Europe | 10 | 30 | 2.50 | 25.00 | not included | 🇮🇹 Italy | |
| | 7GB – TOP40 | 7 | 30 | 5.00 | 35.00 | not included | 🇮🇹 Italy | |
| | AIS eSIM2FLY Global | 6 | 15 | 6.65 | 39.90 | Yes | 🇮🇹 Italy | |
| | Smart Comfort X | 5 | 30 | 3.58 | 17.90 | not included | 🇮🇹 Italy | |
| | O2 Go Card | 10 | 30 | 2.49 | 24.90 | Yes | 🇮🇹 Italy | |
| | Orange Holiday Zen | 8 | 14 | 3.74 | 29.90 | Yes | 🇮🇹 Italy | |
| | Orange Holiday Europe | 20 | 14 | 2.50 | 49.90 | Yes | 🇮🇹 Italy | |
| | eSIM2FLY Global | 6 | 15 | 6.65 | 39.90 | Yes | 🇮🇹 Italy | |
| | 30-Day Pass Global 3GB | 3 | 30 | 8.30 | 24.90 | Yes | 🇮🇹 Italy | |
| | 30-Day Pass Global 5GB | 5 | 30 | 6.98 | 34.90 | Yes | 🇮🇹 Italy | |
| | O2 Go Card | 10 | 30 | 2.49 | 24.90 | Yes | 🇮🇹 Italy | |
| | Orange Holiday Europe | 20 | 14 | 2.50 | 49.90 | Yes | 🇮🇹 Italy | |
| | Orange Holiday Zen | 8 | 14 | 2.50 | 29.90 | Yes | 🇮🇹 Italy | |
| | Mamma Mia – 1 GB | 1 | 7 | 4.50 | 4.50 | not included | 🇮🇹 Italy | |
| | Mamma Mia – 2 GB | 2 | 15 | 4.00 | 8.00 | not included | 🇮🇹 Italy | |
| | Mamma Mia – 3 GB | 3 | 30 | 3.33 | 10.00 | not included | 🇮🇹 Italy | |
| | Mamma Mia – 5 GB | 5 | 30 | 2.90 | 14.50 | not included | 🇮🇹 Italy | |
| | Mamma Mia – 10 GB | 10 | 30 | 2.40 | 24.00 | not included | 🇮🇹 Italy | |
| | Mamma Mia – 20 GB | 20 | 30 | 1.65 | 33.00 | not included | 🇮🇹 Italy | |
| | Discover Global – 1 GB | 1 | 7 | 9.00 | 9.00 | not included | 🇮🇹 Italy | |
| | Discover Global – 3 GB | 3 | 15 | 8.00 | 24.00 | not included | 🇮🇹 Italy | |
| | Discover Global – 5 GB | 5 | 30 | 7.00 | 35.00 | not included | 🇮🇹 Italy | |
| | Discover Global – 10 GB | 10 | 60 | 5.90 | 59.00 | not included | 🇮🇹 Italy | |
| | Discover Global – 20 GB | 20 | 180 | 4.45 | 89.00 | not included | 🇮🇹 Italy | |
| | Eurolink – 1 GB | 1 | 7 | 5.00 | 5.00 | not included | 🇮🇹 Italy | |
| | Eurolink – 3 GB | 3 | 30 | 4.33 | 13.00 | not included | 🇮🇹 Italy | |
| | Eurolink – 5 GB | 5 | 30 | 4.00 | 20.00 | not included | 🇮🇹 Italy | |
| | Eurolink – 10 GB | 10 | 30 | 3.70 | 37.00 | not included | 🇮🇹 Italy | |
| | Eurolink – 50 GB | 50 | 90 | 2.00 | 100.00 | not included | 🇮🇹 Italy | |
| | Eurolink – 100 GB | 100 | 180 | 1.85 | 185.00 | not included | 🇮🇹 Italy | |
| | Italy 10GB 30 Days | 10 | 30 | 1.80 | 18.00 | not included | 🇮🇹 Italy | |
| | Italy 1GB 30 Days | 1 | 30 | 5.00 | 5.00 | not included | 🇮🇹 Italy | |
| | Italy 3GB 30 Days | 3 | 30 | 2.33 | 7.00 | not included | 🇮🇹 Italy | |
| | Italy 5GB 30 Days | 5 | 30 | 2.20 | 11.00 | not included | 🇮🇹 Italy | |
| | Italy Unlimited | 30 | 30 | 1.63 | 49.00 | not included | 🇮🇹 Italy | |
| | Europe 10GB Prepaid | 10 | 30 | 2.40 | 24.00 | not included | 🇮🇹 Italy | |
| | Europe 1GB Prepaid | 1 | 30 | 5.00 | 5.00 | not included | 🇮🇹 Italy | |
| | Europe 3GB Prepaid | 3 | 30 | 3.00 | 9.00 | not included | 🇮🇹 Italy | |
| | Europe 5GB Prepaid | 5 | 30 | 2.80 | 14.00 | not included | 🇮🇹 Italy | |
| | Europe+ Unlimited | 30 | 30 | 1.63 | 49.00 | not included | 🇮🇹 Italy | |
| | Italy – 1GB | 1 | 30 | 5.99 | 5.99 | not included | 🇮🇹 Italy | |
| | Europe (36 countries) | 1 | 7 | 3.00 | 3.00 | not included | 🇮🇹 Italy | |
| | Europe (36 countries) | 1 | 15 | 4.99 | 4.99 | not included | 🇮🇹 Italy | |
| | Europe (36 countries) | 5 | 30 | 3.60 | 17.99 | not included | 🇮🇹 Italy | |
| | Europe (36 countries) | 3 | 30 | 4.00 | 11.99 | not included | 🇮🇹 Italy | |
| | Global (140+ areas) | 6 | 15 | 4.98 | 29.90 | not included | 🇮🇹 Italy | |
| | Italy 2GB | 2 | 30 | 5.00 | 10.00 | not included | 🇮🇹 Italy | |
| | Italy 5GB | 5 | 30 | 4.00 | 20.00 | not included | 🇮🇹 Italy | |
| | Italy 10GB | 10 | 30 | 3.00 | 30.00 | not included | 🇮🇹 Italy | |
| | Italy 25GB | 25 | 30 | 2.00 | 50.00 | not included | 🇮🇹 Italy | |
| | Italy 50GB | 50 | 30 | 1.60 | 80.00 | not included | 🇮🇹 Italy | |
| | Europe Unlimited – 7 Days | 100 | 7 | 0.19 | 19.00 | not included | 🇮🇹 Italy | |
| | Europe Unlimited – 14 Days | 100 | 14 | 0.39 | 39.00 | not included | 🇮🇹 Italy | |
| | Europe Unlimited – 28 Days | 100 | 28 | 0.59 | 59.00 | not included | 🇮🇹 Italy | |
| | Europe 3 GB – 28 Days | 3 | 28 | 3.33 | 10.00 | not included | 🇮🇹 Italy | |
| | Europe 10 GB – 28 Days | 10 | 28 | 2.50 | 25.00 | not included | 🇮🇹 Italy | |
| | Europe 25 GB – 28 Days | 25 | 28 | 2.00 | 50.00 | not included | 🇮🇹 Italy | |
| | Global (100+ countries) 6GB | 6 | 15 | 10.00 | 60.00 | not included | 🇮🇹 Italy | |
| | Welcome To ITALY! | 1 | 7 | 4.00 | 4.00 | Yes | 🇮🇹 Italy | |
| | Welcome To ITALY! | 2 | 10 | 3.25 | 6.50 | Yes | 🇮🇹 Italy | |
| | Welcome To ITALY! | 3 | 14 | 3.33 | 10.00 | Yes | 🇮🇹 Italy | |
| | Welcome To ITALY! | 5 | 21 | 3.00 | 15.00 | Yes | 🇮🇹 Italy | |
| | Welcome To ITALY! | 10 | 30 | 2.50 | 25.00 | Yes | 🇮🇹 Italy | |
| | Most Popular | 1 | 7 | 6.00 | 6.00 | Yes | 🇮🇹 Italy | |
| | Most Popular | 2 | 10 | 5.00 | 10.00 | Yes | 🇮🇹 Italy | |
| | Most Popular | 3 | 14 | 4.67 | 14.00 | Yes | 🇮🇹 Italy | |
| | Most Popular | 5 | 21 | 3.60 | 18.00 | Yes | 🇮🇹 Italy | |
| | Most Popular | 10 | 30 | 3.00 | 30.00 | Yes | 🇮🇹 Italy | |
| | Most Popular+ | 1 | 7 | 17.00 | 17.00 | Yes | 🇮🇹 Italy | |
| | Most Popular+ | 2 | 10 | 10.50 | 21.00 | Yes | 🇮🇹 Italy | |
| | Most Popular+ | 3 | 14 | 10.00 | 30.00 | Yes | 🇮🇹 Italy | |
| | Most Popular+ | 4 | 21 | 9.50 | 38.00 | Yes | 🇮🇹 Italy | |
| | Most Popular+ | 5 | 30 | 9.60 | 48.00 | Yes | 🇮🇹 Italy | |
| | Special | 1 | 7 | 20.00 | 20.00 | Yes | 🇮🇹 Italy | |
| | Special | 2 | 10 | 17.50 | 35.00 | Yes | 🇮🇹 Italy | |
| | Special | 3 | 14 | 16.00 | 48.00 | Yes | 🇮🇹 Italy | |
| | Special | 4 | 21 | 17.50 | 70.00 | Yes | 🇮🇹 Italy | |
| | Special | 5 | 30 | 17.60 | 88.00 | Yes | 🇮🇹 Italy | |
| | Special+ | 1 | 7 | 49.00 | 49.00 | Yes | 🇮🇹 Italy | |
| | Special+ | 2 | 10 | 39.00 | 78.00 | Yes | 🇮🇹 Italy | |
| | Special+ | 3 | 14 | 31.67 | 95.00 | Yes | 🇮🇹 Italy | |
| | Special+ | 5 | 30 | 23.00 | 115.00 | Yes | 🇮🇹 Italy | |
| | | Data | Validity | | Price | Phone Number | | |
How To Order an eSIM for Italy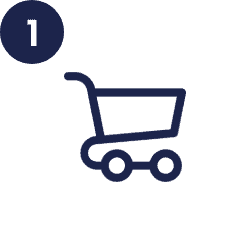 Compare and find the most suitable travel eSIM for your needs and purchase it directly with the provider.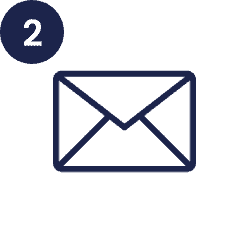 Receive eSIM via email/app
You will receive the eSIM profile within a few minutes in a separate e-mail or you can directly access it in the provider's app.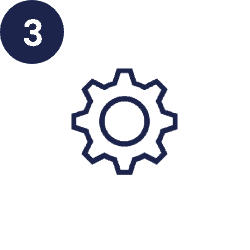 Scan the eSIM QR code in the mail with the camera function of your smartphone and follow the instructions on the screen. The profile will be set up automatically.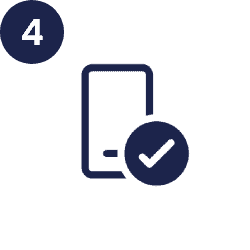 You can now use the eSIM in Italy!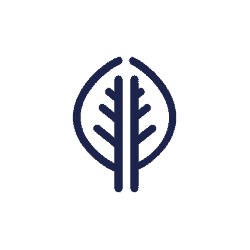 The Italy eSIM works digitally only, so fewer resources are used than with the classic SIM card.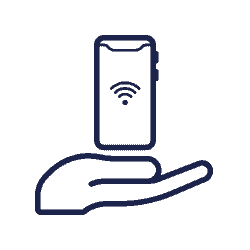 The new eSIM can easily be digitally uploaded to your smartphone. It's quick and saves the environment.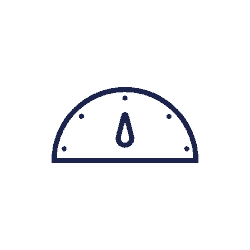 Your eSIM profile is sent easily and conveniently by email. This means you will receive your digital eSIM much faster than a physical SIM Card by post.
Frequently Asked Questions
When does the eSIM validity start?
Most eSIMs are activated as soon as they are installed on the smartphone. Some eSIMs are activated as soon as you have made the purchase. Please check the activation process carefully with the individual e SIM providers.
Can I make a phone call or send an SMS?
Yes! Few eSIMs include phone numbers and credit for making calls & sending SMS. Our eSIM comparison tables include the information. You can filter the table by selecting "Yes" under the Phone Number filter.
How can I know if my smartphone is compatible with an eSIM?
We have a list of e sim compatible smartphones available here.
How long do I have to wait for my eSIM?
Most eSIM providers send the eSIMs right after you have successfully made your purchase via email or in your account in the provider's app.
How fast is the internet speed with eSIMs?
eSIMs support 4G LTE or even 5G in selected countries. Though in remote areas, you might experience a drop in internet speed. It might not be the eSIM's fault, rather that the network has not been expanded to that area yet.
Do I need to activate roaming on my smartphone?
Yes, an eSIM only works if you turn on roaming on your smartphone. Make sure to select the eSIM as your Primary Card, so that Data, Phone Calls & SMS (if applicable) work.
What happens if I delete the eSIM of my smartphone?
You might consider it lost. Only a few providers have eSIMs that can be installed multiple times. Contact the customer support to see if they can send you a replacement eSIM.
Can I install the eSIM multiple times?
It depends! Certain eSIMs can only be installed a single time and the QR Code is non-functional afterwards. Other eSIMs can be installed multiple times and switched over to other smartphones.
Can I top up my eSIM or extend the validity?
Some eSIMs do allow top-ups! If the eSIM cannot be extended or a topup is not possible, you can simply purchase a new eSIM.
How do I install the eSIM on my smartphone?
You can use the camera of your smartphone to scan the QR Code. You will see a popup that prompts you to install the virtual SIM Card. Alternatively, you can install them manually by entering the SMDP+ address and the activation code in the settings menu.
What are the requirements to install an eSIM?
You must have a smartphone that is compatible with eSIMs.
You must be connected to a stable Wi-Fi network
Can I check how much data is left on my eSIM?
Please check with the provider. Each provider has their own USSD / GSM Codes available that provide you with the option to see the remaining data balance. You can get a data consumption estimation by looking at the Data Consumption inside your smartphone's settings.
Can I install the eSIM and still use my physical SIM Card?
Yes, but only if your smartphone supports the Dual-SIM functionality and is compatible with eSIMs. Make sure that you have setup Primary SIM Card & Secondary SIM Card correctly, do avoid any unwanted charges or fees.
Super value ! And so easy to install.
Super value ! And so easy to install. Better than normal sim card. Very convenient for me to buy it before I traveled to Germany. Like it alot !! [Maya Mobile]
Used the e sim in italy
Used the service in Italy for my wife and I. iPhone and Android. Excellent pricing and no issues with cellular data in italy. It is not entirely easy to install, but it is fairly simple. [Airalo]
need to purchase a new esim to get more data
My only complaint is that, is that there is no top up options and you need to purchase a new esim to get more data [SimOptions]