All of the products and services we feature are chosen independently. If you click through links we provide, we may earn a commission. Learn more
Traveling to Italy, with its rich history, vibrant culture, and mouthwatering cuisine, is an experience like no other. Yet, to truly make the most of your Italian adventure, staying connected is crucial.
Whether you're navigating the winding streets of Rome, sharing photos from the top of the Leaning Tower of Pisa, or looking up the best gelato in Florence, a reliable internet connection can make your trip smoother and more enjoyable.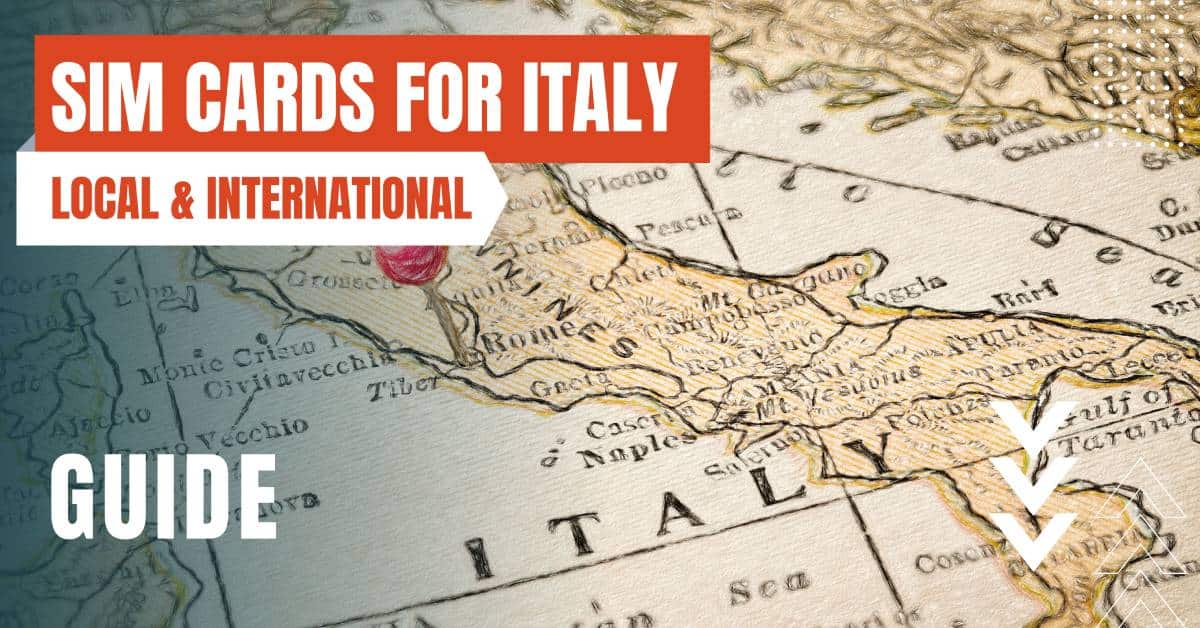 Before diving into the best SIM card options for Italy, it's important to understand the concept of roaming. If you're traveling from another European Union country to Italy, you can benefit from the "Roam Like at Home" rules implemented in 2017.
This means you can make calls, send texts, and browse the internet at the same rates as in your home country.
Top SIM Card Options for Italy
O2, one of the largest operators in Europe, offers a prepaid card that provides 10GB of data, 50 CZK for calls, and 50 CZK for SMS. The credit validity is 30 days and it costs only US $24.90.
Three U.K., one of the biggest network providers in Europe, offers a prepaid SIM card that provides 12GB of data, unlimited calls, and unlimited SMS for US $29.90. The credit validity is 30 days.
For those planning a longer stay, Orange Holiday Europe offers a prepaid SIM card with 20GB of data, unlimited calls, and unlimited SMS. The credit validity is 14 days and it costs US $49.90.
Italy has three main carriers: TIM, Vodafone, and Wind. Each offers a range of prepaid SIM cards and data-only SIMs. TIM is the largest company in the country and is considered the most important provider in Italy.
Vodafone is the second largest mobile network in thecountry, with around 26,000,000 subscribers and great coverage in 100 countries worldwide.
Wind, the third most famous Italian carrier, has 27.1 million subscribers and offers a range of SIM cards and plans.
TIM offers a Tourist SIM with 15 GB of data and 200 minutes of calls in Italy and abroad for US$22.45, valid for 30 days.
If you want to continue your trip around Europe and keep using your TIM Tourist SIM, you can enable the TIM Viaggio Pass, which offers 10 GB of data and 500 minutes of calls for US$22.45, valid for 30 days.
Vodafone offers the Vodafone Holiday SIM with 2 GB of data, 300 minutes of calls, and 300 SMS for US$33.70. The renewal fee is pre-paid and it is valid for 4 weeks.
They also offer the Red Maxi plan with 8 GB of data, unlimited calls, and SMS for US$54.98, and the Red Maxi plan with 4 GB of data, unlimited calls, and SMS for US$43.76.
Wind offers the All Inclusive Unlimited plan with 5GB of data, 500 minutes of calls, and 500 SMS for US$13.48. They also offer the All Digital plan with 5GB of data, 500 local minutes, and unlimited local SMS for US$11.23.
In Italy, several network providers offer eSIM services. For instance, both TIM and Vodafone Italy support eSIMs, and they offer a range of plans to suit different data needs.
To activate an eSIM in Italy, you'll typically need to sign up for a plan with your chosen provider, either online or in-store.
You'll then receive a QR code that you can scan with your device to download your eSIM profile and activate your plan.
FAQ's about Italy SIM Cards
Can I buy a SIM card in Italy as a tourist?
Yes, tourists can easily purchase SIM cards in Italy. You can buy them at the airport, in phone shops, and even in some supermarkets. 
However, you will need to show your passport as part of the registration process.
How do I activate my Italian SIM card?
Activation processes can vary depending on the provider. Some SIM cards are activated automatically once they are inserted into a phone, while others require you to call a specific number or send a text message.
Always check the instructions provided with your SIM card.
What is the cost of a SIM card in Italy?
The cost of a SIM card in Italy can vary depending on the provider and the type of plan you choose. On average, you can expect to pay between US $10 and $50 for a SIM card.
What data speeds can I expect with an Italian SIM card?
The data speed you get with an Italian SIM card will depend on the network provider and the coverage in the area you are in.
However, most providers in Italy offer 4G/LTE speeds in major cities and towns.
Can I use my Italian SIM card as soon as I land in Italy?
Yes, if you've bought your SIM card before arriving in Italy and it's already activated, you should be able to use it as soon as you land.
If you buy a SIM card after you arrive, you'll need to follow the provider's activation process before you can use it.
Choosing the right SIM card for your trip to Italy can enhance your travel experience, allowing you to stay connected and navigate your journey with ease.
The key is to select a plan that suits your data needs and budget. With the right SIM card, you can explore Italy's beautiful and colorful streets, share your experiences in real-time, and make the most of your Italian adventure.
By entering your email & signing up, you agree to receive promotional emails on eSIMs and insider tips. You can unsubscribe or withdraw your consent at any time.

Meet Emily Chen, a travel writer and eSIM enthusiast. Emily's love for exploring new places has taken her all over the world. She now shares her experiences and tips for staying connected while traveling through her writing on eSIMradar.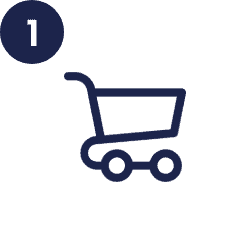 Compare and find the most suitable travel eSIM for your needs and purchase it directly with the provider.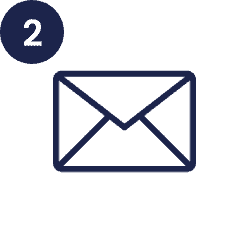 Receive eSIM via email/app
You will receive the eSIM profile within a few minutes in a separate e-mail or you can directly access it in the provider's app.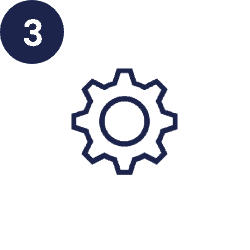 Scan the eSIM QR code in the mail with the camera function of your smartphone and follow the instructions on the screen. The profile will be set up automatically.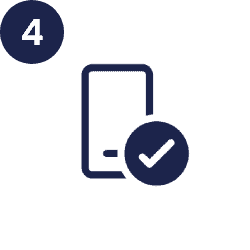 You can now use the eSIM abroad! 
Search over 28000 eSIM data plans in 210+ countries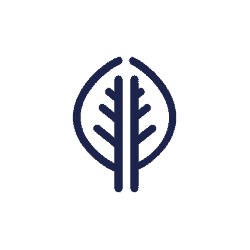 The eSIM works digitally only, so fewer resources are used than with the classic SIM card.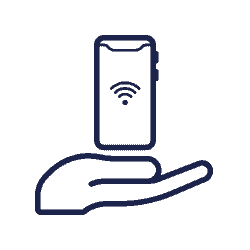 The new eSIM can easily be digitally uploaded to your smartphone. It's quick and saves the environment.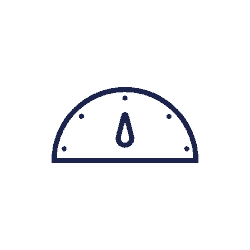 Your eSIM profile is sent easily and conveniently by email. This means you will receive your digital eSIM much faster than a physical SIM Card by post.