All of the products and services we feature are chosen independently. If you click through links we provide, we may earn a commission. Learn more
Unlock SIM Card without PUK Code
In everyday life, you have to remember a whole series of access data: the code for the bank account, the password for Instagram, and then also the PIN for the SIM card.
It's easy to get confused. The sequence of digits is quickly entered incorrectly three times and the SIM card is blocked. Phone calls and chats are no longer possible until further notice.
But fortunately, there is still the PUK – the Personal Unlocking Key. This can be used to unlock the smartphone again. But where was the number again? At the latest when you also forget the PUK, you start to sweat. Nevertheless, you should stay calm for the time being!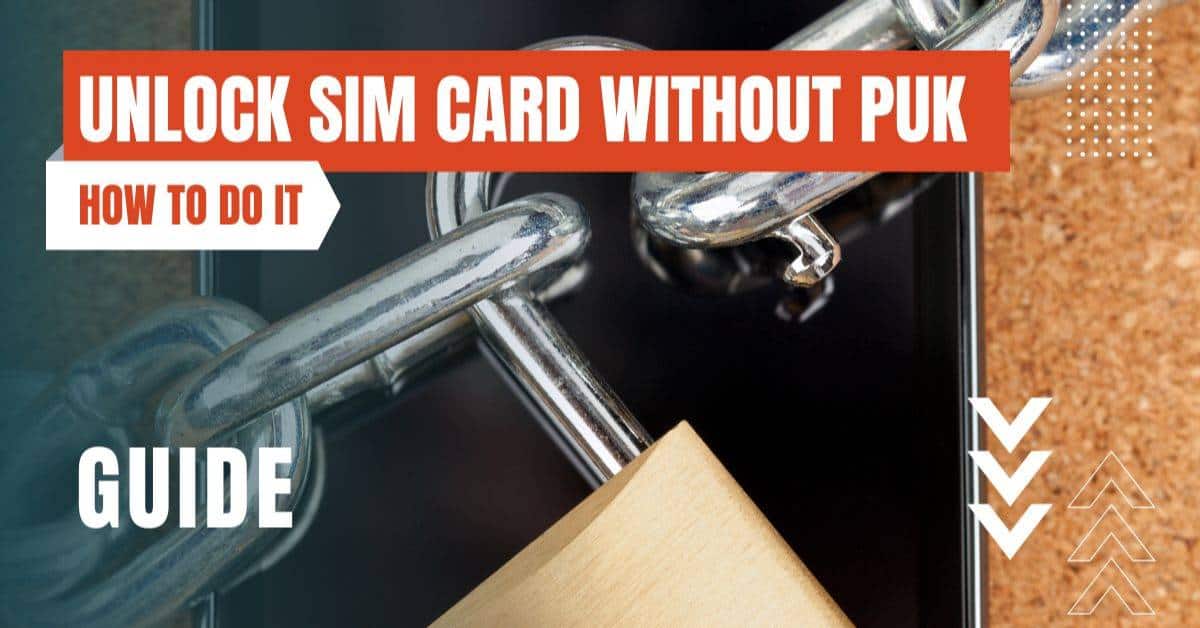 Forget your PIN Code - No worries!
Forgotten your SIM PIN? Don't worry.
You don't need to know everything, you just need to know where it is: everyone who signs a smartphone contract and gets a new SIM card also receives a letter with important info. This is where the PIN and PUK are written. So before you start typing all kinds of numbers into your smartphone in a panic, you'd better find the document in question.
Once you have entered the PIN code once or twice, look for the correct code and you can use your phone again as usual. But what if this tip comes too late and the PIN is already blocked?
Don't worry, because in the same letter you will also find the PUK. You use this to unlock the SIM card again, which is why the eight-digit code is also known as the Super PIN. Once you have entered the PUK, you can then assign a new PIN with four to eight characters.
Tip: Every now and then, the "Enter PUK" screen does not appear on your smartphone display. In this case, simply enter the key combination **05PUKNew PIN*New PIN#.
Forget your PUK Code - Time to freak out?
But what if you just can't find that important letter anymore? Maybe the document got lost in the move, accidentally ended up in the trash, or your dog ate it. No matter what the reasons are: The PUK is gone and the SIM card is blocked.
There's no point in guessing around if you've forgotten your PUK. First, you'll probably never get the right combination of digits anyway, and second, you only have ten tries. If you use them up, the SIM card will be lost forever. You can then dispose of it and order a new one.
If you're not panic-striking on your phone's keypad, you don't have to worry. All you have to do is contact the provider and request your PUK. There are usually two ways to do this: You can do it over the phone (which is free of charge at most providers) or log into your provider's online portal and view your PUK there.
How to change or disable the PIN Code
You do not even want to risk having your smartphone locked? Try removing the PIN Code lock from your SIM Card. Use the following steps to disable or change the PIN Code:
iPhone
Go to Settings.
Go to Cellular option
Tap the option that says SIM PIN
There you need to switch off the Lock SIM card option.
If it asks you to enter the PIN code and you have never changed it, enter the default one (you can find it in the plastic card where the SIM card came from). If you had changed it before, enter that code.
If you want too change your PIN on your iPhone, you need to do the following:
Follow the same steps as mentioned before, and in the SIM PIN menu, tap on Change SIM PIN. It will ask you for the previous PIN to confirm a change request.
Android
Go to Settings.
Go to Security option.
Tap on Set up SIM card lock.
Switch off the Lock SIM card option.
If you want too change your PIN on your Android, you need to do the following:
Go to the SIM card lock setting and tap Change SIM PIN. 
Store PIN and PUK correctly
What should you do to avoid such a drama from the outset? Always have your PIN and PUK at hand? Better not! You must remember that the two codes are there to protect your SIM card from unauthorized access. Sticking the PIN code on the back of your smartphone is therefore probably the worst idea.
It's better to keep the letter with the PIN and PUK safe and tidy at home, preferably filed in a folder so that you can quickly find the important numbers again. Then it's no longer a problem if you forget your PIN and PUK.
How to unlock a phone without the PUK Code?
Unfortunately, there is no option for you to manually unlock your phone if forgot your PUK Code.
The only option left is to call the customer support of your internet service provider to request unlocking your SIM Card.
Be careful! If you enter your PUK Code wrong more than 10 times, then the SIM Card will be locked forever and you will have to get a new one!
Our only recommendation: always, always keep your PIN & PUK codes stored away safely, in case you will ever need them!
PIN / PUK - There is always some hope left
If you have forgotten your PIN and PUK, you will find them in the letter that you received with your SIM card.
Can't find the letter anymore? Then you can simply contact your network provider by phone to find out your PUK. Have your smartphone number, smartphone card number and, if necessary, your personal customer or contract number ready.
Depending on the provider, you can also view your PUK online via your customer account.
Always remember that you have three attempts at PIN entry before you have to enter the PUK. You can enter the PUK ten times before your SIM is permanently blocked.
By entering your email & signing up, you agree to receive promotional emails on eSIMs and insider tips. You can unsubscribe or withdraw your consent at any time.

Meet Emily Chen, a travel writer and eSIM enthusiast. Emily's love for exploring new places has taken her all over the world. She now shares her experiences and tips for staying connected while traveling through her writing on eSIMradar.
Comment commander une eSIM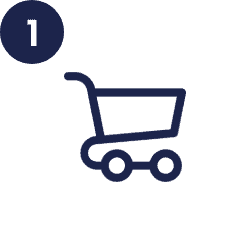 Comparez et trouvez l'eSIM de voyage la plus adaptée à vos besoins et achetez-la directement auprès du fournisseur.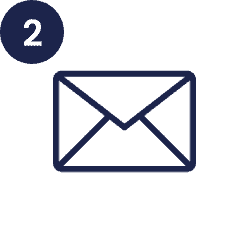 Recevez l'eSIM par e-mail/application
Vous recevrez le profil eSIM dans quelques minutes dans un e-mail séparé ou vous pourrez y accéder directement dans l'application du fournisseur.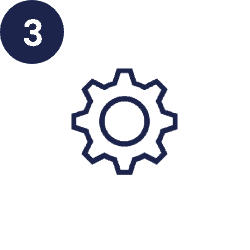 Scannez le code QR eSIM dans le courrier avec la fonction appareil photo de votre smartphone et suivez les instructions à l'écran. Le profil sera créé automatiquement.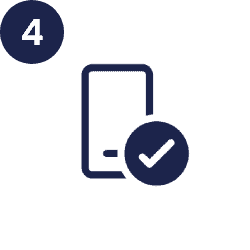 Roaming gratuit à l'étranger
Vous pouvez désormais utiliser l'eSIM à l'étranger ! 
Recherchez plus de 28 000 forfaits de données eSIM dans plus de 210 pays
Pourquoi choisir une eSIM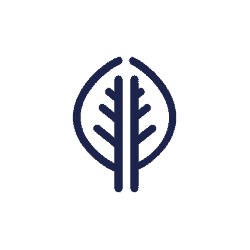 L'eSIM fonctionne uniquement de manière numérique, donc moins de ressources sont utilisées qu'avec la carte SIM classique.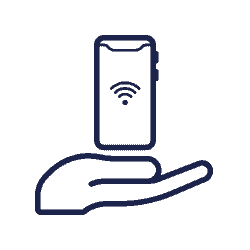 La nouvelle eSIM peut facilement être téléchargée numériquement sur votre smartphone. C'est rapide et cela préserve l'environnement.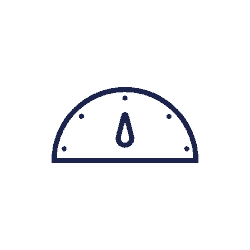 Votre profil eSIM est envoyé facilement et commodément par e-mail. Cela signifie que vous recevrez votre eSIM numérique beaucoup plus rapidement qu'une carte SIM physique par la poste.