The iPhone SE, with its compact design and powerful A13 Bionic chip, has captured the hearts of many. Among its array of features, one that stands out is its support for eSIM.
eSIM, or embedded SIM, is a small chip inside the phone that acts like a traditional SIM card but without the need for physical handling.
This article dives into the depths of eSIM technology in the iPhone SE, guiding you through its setup, benefits, and carrier compatibility.
Whether you're a frequent traveler, looking to separate work and personal numbers, or just craving the ease of switching carriers without swapping SIM cards, the iPhone SE with eSIM has got you covered.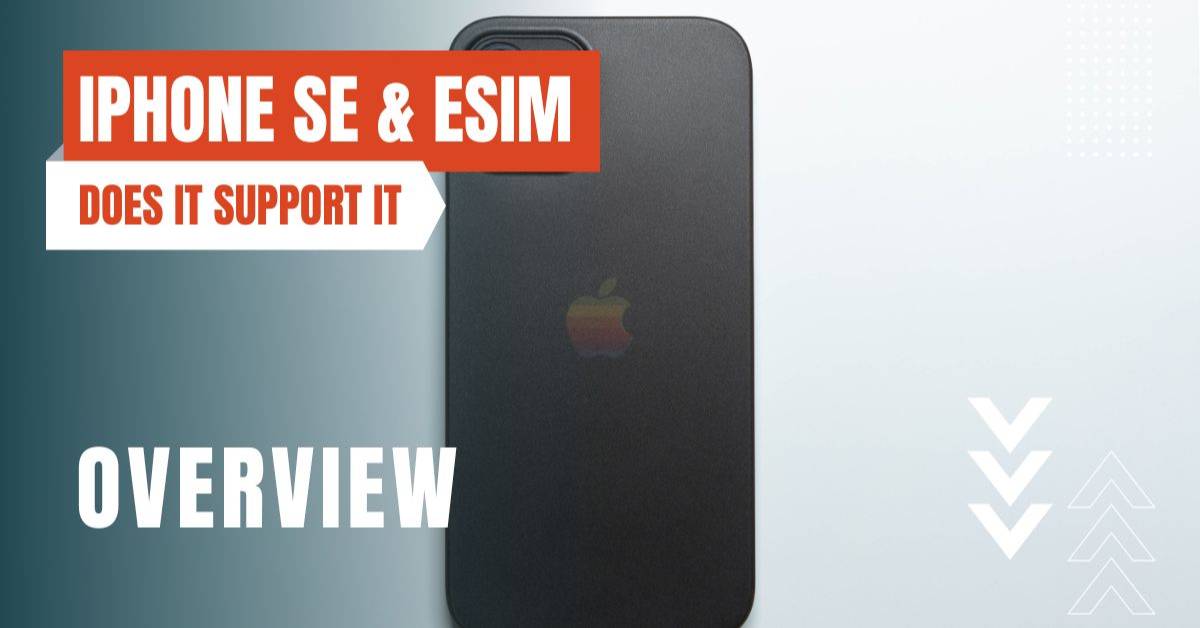 Introduction to iPhone SE
The iPhone SE, which made its debut on April 15, 2020, is Apple's answer to the demand for a more budget-friendly smartphone.
While it borrows its looks from the iPhone 8, don't let the familiar design fool you. The iPhone SE is equipped with the A13 Bionic chip, the very same powerhouse that drives the iPhone 11, 11 Pro, and 11 Pro Max.
This chip is composed of a 64-bit ARM-based system on a chip with 8.5 billion transistors. It also features a third-generation Neural Engine, which has 8 cores dedicated to machine learning algorithms.
This ensures that despite its lower price tag, starting at $399, the iPhone SE is a formidable performer.
Before we delve into the iPhone SE's eSIM capabilities, it's essential to understand what eSIM is. eSIM, or embedded SIM, is a global specification by the GSMA – the organization representing mobile operators worldwide.
Instead of the traditional physical SIM card, an eSIM is a small chip inside your phone that complies with the same specification. It's non-removable and is about 6mm in length and 5mm in width, which is 90% smaller than the nano SIM cards.
This technology allows users to activate a cellular plan from a carrier without having to use a physical SIM card
eSIM Support in iPhone SE
Now, let's tackle the central question: Does the iPhone SE support eSIM? The answer is an emphatic yes.
The iPhone SE (2nd generation) supports Dual SIM with a nano-SIM and an eSIM. This means that on a single device, you can have two different phone numbers, which can be from different carriers.
This is especially useful for travelers who can have one number for family and friends and another with a local carrier plan for reduced rates.
In fact, according to a study by Juniper Research, eSIM installations in devices are projected to reach 3.4 billion by 2025; this is up from 1.2 billion in 2021, and the iPhone SE is part of this growing trend
Setting Up eSIM on iPhone SE
Setting up an eSIM on the iPhone SE is straightforward. First, you need to ensure that your carrier supports eSIM.
As of 2021, over 200 carriers in more than 80 countries support eSIM.
On your iPhone SE, go to Settings > Cellular > Add Cellular Plan. You'll have the option to scan a QR code provided by your carrier, or enter the details manually if you don't have a QR code.
Once the cellular plan is added, you can label your plans as, for example, "Business" and "Personal," and specify which one you want to use for data and which one for voice.
There are several advantages to using eSIMs in the iPhone SE. First, it saves space.
With no need for a physical SIM card slot, Apple can use this space for other components or potentially make the device even slimmer. Second, it offers greater flexibility for users, especially frequent travelers, as switching between carriers or plans becomes seamless. 
Moreover, having dual SIM capabilities means you can use two phone numbers on the same device, which is perfect for separating work and personal life or for having a backup network in areas with spotty coverage.
Carrier Support and Compatibility
While the iPhone SE is eSIM-enabled, not all carriers support this technology. It's crucial to verify with your carrier if they offer eSIM services.
In the United States, major carriers like AT&T, T-Mobile, and Verizon support eSIM. AT&T was one of the first carriers to support eSIM and they offer various plans for eSIM ranging from prepaid to postpaid options.
Globally, eSIM support is expanding, with carriers in over 80 countries now offering eSIM services. In India, for example, carriers like Airtel and Jio support eSIM, and in the UK, EE was the first network to support eSIM.
The iPhone SE emerges as a powerful contender in the budget smartphone category, particularly with its support for eSIM technology.
This feature not only allows for greater flexibility in selecting carriers and plans but also offers the convenience of maintaining two numbers on a single device. The A13 Bionic chip ensures that the iPhone SE is not just budget-friendly but also a high-performance device.
As eSIM technology continues to gain traction, with a projected 3.4 billion installations by 2025, the iPhone SE is well-positioned to remain a popular choice among consumers looking for both performance and versatility.
However, before you jump into using eSIM on your iPhone SE, it's imperative to check with your carrier regarding eSIM support and compatibility.
With eSIM, the iPhone SE is not just a phone; it's a gateway to a more connected and flexible mobile experience.
By entering your email & signing up, you agree to receive promotional emails on eSIMs and insider tips. You can unsubscribe or withdraw your consent at any time.

Meet Emily Chen, a travel writer and eSIM enthusiast. Emily's love for exploring new places has taken her all over the world. She now shares her experiences and tips for staying connected while traveling through her writing on eSIMradar.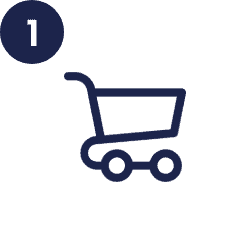 Compare and find the most suitable travel eSIM for your needs and purchase it directly with the provider.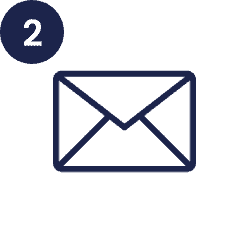 Receive eSIM via email/app
You will receive the eSIM profile within a few minutes in a separate e-mail or you can directly access it in the provider's app.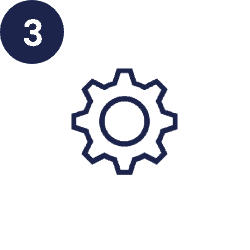 Scan the eSIM QR code in the mail with the camera function of your smartphone and follow the instructions on the screen. The profile will be set up automatically.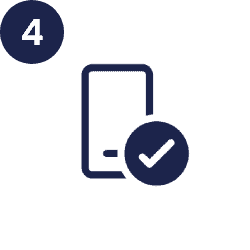 You can now use the eSIM abroad! 
Search over 28000 eSIM data plans in 210+ countries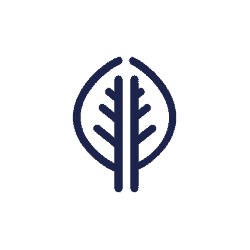 The eSIM works digitally only, so fewer resources are used than with the classic SIM card.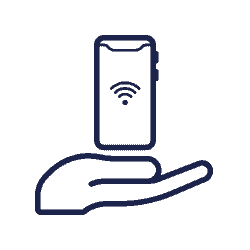 The new eSIM can easily be digitally uploaded to your smartphone. It's quick and saves the environment.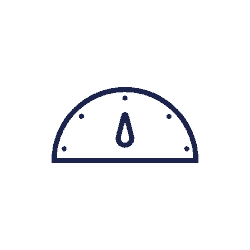 Your eSIM profile is sent easily and conveniently by email. This means you will receive your digital eSIM much faster than a physical SIM Card by post.