Roaming Abroad - Checklist
Vacation at last! Just pack your bags, check your papers and you're ready to go.
But remember: Your smartphone also needs a little vacation preparation. We've come up with a few tips for you and your phone on how you can save money on your vacation with a few settings and quickly switch to relaxation mode.
Our checklist shows you what to look out for when it comes to making calls and surfing abroad: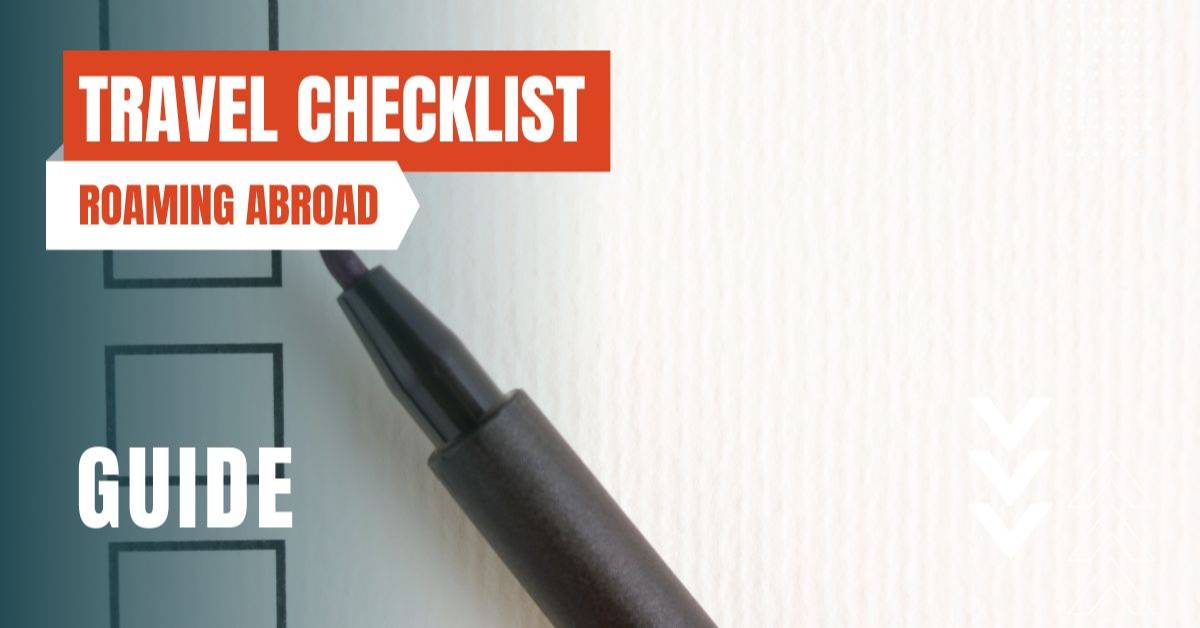 Deactivate roaming when traveling near the border
Before traveling abroad or staying in the border area, you should check which roaming conditions apply to your mobile internet provider at a glance. If data usage abroad is not included in your rate plan, we recommend deactivating data roaming and surfing via WiFi. If you want to use the Internet flexibly on the road, you can of course simply order a Travel eSIM.
Disable data roaming on Android devices
This option is not in the same place on every smartphone. To get there quickly, we recommend searching your device or its settings for the keyword "Roaming".
Alternatively, you can look for your data roaming settings in the "Connections", "Network & Internet" or "Mobile networks" section of the settings.
Disable data roaming on iOS devices
Open the settings and select "Mobile network" or "Mobile communication". Then go to the "Data options" and use the slider to turn data roaming on and off.
Deactivate call forwarding
You should delete all call forwarding (e.g., to your mobile mailbox) before you leave for your trip abroad. If not, you will pay for the connection from your home country to your foreign location and (if your cell phone is switched off) also for the connection back to your mailbox (to your home country).
Tip: With the following trick you can be on the safe side: Enter ##002# on the keypad and press the green dial key. And all existing redirections are deleted. After your vacation you have to set them up again.
Use WiFi for Messaging Apps
Traveling abroad? Then we recommend you stay in touch with your loved ones via messaging apps and do so via a Wi-Fi connection.
With popular apps like Signal, Threema, WhatsApp or Skype, you can not only send and receive text and picture messages, but also make phone calls – with or without video transmission. Why WiFi? Because no connection costs are incurred, unless one of the app services is subject to charges.
Tip: You can find free Wi-Fi at airports, hotels and restaurants, for example.
WiFi calls can be useful at home: If the network at your place of residence is poor, your calls are automatically routed via the WiFi where you are currently located. No extra costs or effort. As soon as you are no longer on the WiFi, you can make calls via the mobile network again. But watch out! The situation is different abroad.
WiFi calls are not subject to the roaming regulation, but are billed like phone calls from your home country. This means that incoming WiFi calls usually cost you nothing, while outgoing WiFi calls cost you the same as a call from your mobile network at home or abroad.
This depends on your data plan.
If you have a flat rate to local networks, WiFi calls from other countries to your home country should also cost you nothing. If, on the other hand, you call a domestic number in your vacation destination, e.g. to reserve a table in a restaurant, this call will be charged like an international call from your home country to your vacation destination.
It is therefore advisable to deactivate the WiFi call option on your smartphone before you go on vacation.
Disable WiFi Calling on Android devices
Where exactly this option is hidden depends on the device type. The easiest way is to search your device or its settings for keywords like "WiFi Call", "WiFi Telephony" or "WiFi Calling". Alternatively, it is worth taking a look at the call settings (or "Calls & SMS") or under "Network & Internet" to deactivate the function.
Disable WiFi Calling on iOS devices
Open the "Settings" menu item on your home screen and then tap on "Phone" or "Mobile". Under "Wi-Fi calls", you can select your preferred setting under "Wi-Fi calls on iPhone".
Deactivate automatic network selection on cruise and ship voyages
If you are planning a vacation on the high seas and are going on a cruise, you should make sure that the automatic network selection of your cell phone is deactivated. Both during the cruise and near the port. This function can be found on many devices in the settings in the "Mobile networks" or "Mobile communications" section.
This is because on the high seas, the radio cells of the mobile network that are located on the mainland are not accessible to your smartphone. Instead, it connects to the ship's network, which is available on many ships and is often subject to a charge, using satellite technology. This also happens near the port if the ship's network is faster for your device to reach than the nearest radio cell. This connection is charged by the respective ship network provider and may incur extra costs.
Tip: The same applies to data roaming. It is also better to switch this off on board and near the port to avoid accidentally surfing via the ship's expensive mobile network.
Disable automatic app updates
Your smartphone can also connect to the Internet abroad without your knowledge or intervention, e.g. to execute software updates. It is best to deactivate the automatic updates or only allow them via WiFi.
This is how it works:
Android: Open Play Store and deactivate automatic app updates in the settings.
iOS: Open Settings and deactivate updates under "iTunes & App Store".
By entering your email & signing up, you agree to receive promotional emails on eSIMs and insider tips. You can unsubscribe or withdraw your consent at any time.

Meet Emily Chen, a travel writer and eSIM enthusiast. Emily's love for exploring new places has taken her all over the world. She now shares her experiences and tips for staying connected while traveling through her writing on eSIMradar.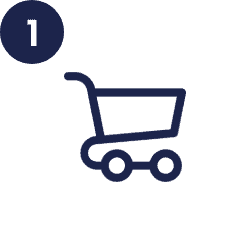 Compare and find the most suitable travel eSIM for your needs and purchase it directly with the provider.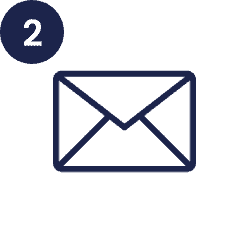 Receive eSIM via email/app
You will receive the eSIM profile within a few minutes in a separate e-mail or you can directly access it in the provider's app.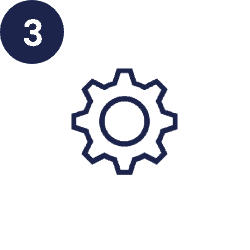 Scan the eSIM QR code in the mail with the camera function of your smartphone and follow the instructions on the screen. The profile will be set up automatically.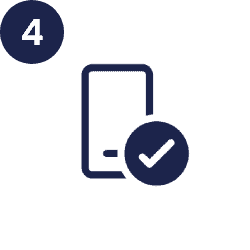 You can now use the eSIM abroad! 
Search over 28000 eSIM data plans in 210+ countries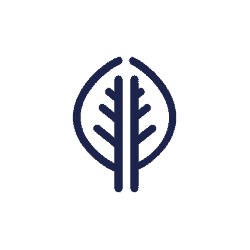 The eSIM works digitally only, so fewer resources are used than with the classic SIM card.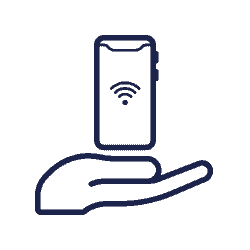 The new eSIM can easily be digitally uploaded to your smartphone. It's quick and saves the environment.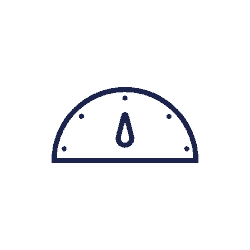 Your eSIM profile is sent easily and conveniently by email. This means you will receive your digital eSIM much faster than a physical SIM Card by post.