Airalo is a virtual SIM card service that allows you to access local mobile networks in over 190 countries around the world. With Airalo, you can easily connect to the internet and make calls and texts without the need for a physical SIM card. This makes it a convenient option for travelers, business professionals, and anyone else who frequently moves between countries.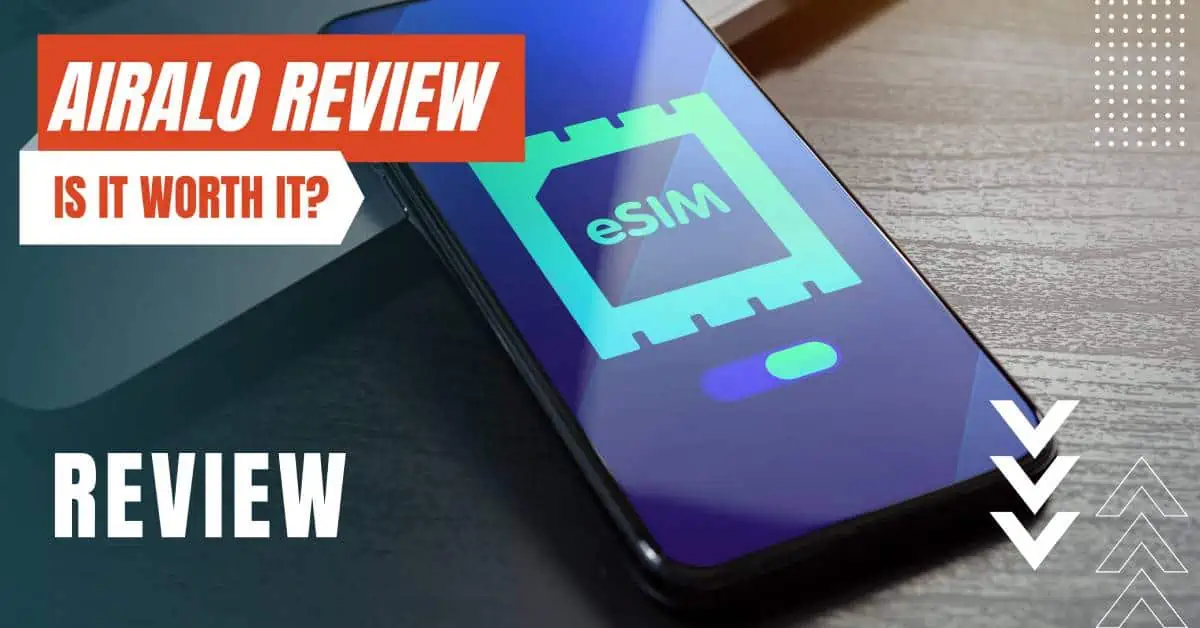 Features and Benefits of Airalo
One of the main benefits of Airalo is its flexibility. With a virtual SIM card, you can easily switch between different mobile networks and plans depending on your location and needs. This means you can choose the best plan for each trip, whether you need a lot of data or just want to make a few calls and texts.
Another advantage of Airalo is its affordability. The service offers competitive rates on data, calls, and texts, and you can choose a plan that fits your budget. Plus, with no long-term contracts or commitments, you can easily switch between plans or cancel your service whenever you need to.
Airalo also offers a range of additional features to make your experience even more convenient. For example, you can easily manage your account and plan through the Airalo app, and the service includes free data roaming in over 100 countries. Plus, with Airalo, you can keep your current phone number or choose a new one in the country you are visiting.
Using Airalo is easy. First, you'll need to purchase a virtual SIM card through the Airalo website or app. From there, you can choose a plan and activate your eSIM. Once your eSIM card is activated, you'll be able to connect to the local mobile network and start using your phone as you normally would.
If you're traveling, you'll need to ensure that your phone is compatible with the local network. Most newer phones should work with Airalo, but it's always a good idea to check the compatibility list on the Airalo website to be sure.
Overall, Airalo is a convenient and affordable option for anyone who needs a flexible eSIM solution. Whether you're a frequent traveler or just need a reliable way to stay connected while abroad, Airalo is worth considering. Just be sure to carefully review the available plans and consider your needs before making a decision.
Airalo Customer Support and Reputation
One important aspect to consider when choosing a eSIM card service is the level of customer support and reputation of the company. In this regard, Airalo has generally received positive reviews from users. The company offers 24/7 customer support through its website, app, and email, and many users have reported positive experiences with the support team.
In terms of reputation, Airalo has received several accolades and awards for its innovative eSIM service. The company was a winner of the GSMA Mobile World Congress 2020, and it has received positive coverage in various media outlets.
Overall, Airalo is a reliable and convenient option for anyone in need of a flexible eSIM card solution. With competitive rates, a range of features, and good customer support, it's worth considering if you frequently travel or need a reliable way to stay connected abroad. Just be sure to carefully review the available plans and consider your specific needs before making a decision.
Provider
eSIM Profile
Data
Validity
Price/GB
Price
Phone Number
Coverage
Coverage
17 miles – 1 GB
1
7
9.50
9.50
not included
🇦🇬 Antigua and Barbuda
🇦🇬 Antigua and Barbuda
Abrazo – 2 GB
2
7
7.50
15.00
not included
🇦🇷 Argentina
🇦🇷 Argentina
Abrazo – 6 GB
6
30
4.33
26.00
not included
🇦🇷 Argentina
🇦🇷 Argentina
Acuntel – 1 GB
1
7
9.50
9.50
not included
🇩🇴 Dominican Republic
🇩🇴 Dominican Republic
Ager – 1 GB
1
7
4.50
4.50
not included
🇻🇦 Vatican City
🇻🇦 Vatican City
Ager – 2 GB
2
15
4.00
8.00
not included
🇻🇦 Vatican City
🇻🇦 Vatican City
Ager – 3 GB
3
30
3.33
10.00
not included
🇻🇦 Vatican City
🇻🇦 Vatican City
Ager – 5 GB
5
30
2.90
14.50
not included
🇻🇦 Vatican City
🇻🇦 Vatican City
Ager – 10 GB
10
30
2.40
24.00
not included
🇻🇦 Vatican City
🇻🇦 Vatican City
Ager – 20 GB
20
30
1.90
38.00
not included
🇻🇦 Vatican City
🇻🇦 Vatican City
Algecom – 1 GB
1
7
7.00
7.00
not included
🇩🇿 Algeria
🇩🇿 Algeria
Algecom – 2 GB
2
15
6.50
13.00
not included
🇩🇿 Algeria
🇩🇿 Algeria
Algecom – 3 GB
3
30
5.83
17.50
not included
🇩🇿 Algeria
🇩🇿 Algeria
Algecom – 5 GB
5
30
5.40
27.00
not included
🇩🇿 Algeria
🇩🇿 Algeria
Algecom – 10 GB
10
30
4.90
49.00
not included
🇩🇿 Algeria
🇩🇿 Algeria
Alpas Mobile – 1 GB
1
7
4.50
4.50
not included
🇵🇭 Philippines
🇵🇭 Philippines
Alpas Mobile – 3 GB
3
30
3.17
9.50
not included
🇵🇭 Philippines
🇵🇭 Philippines
Alpas Mobile – 5 GB
5
30
2.60
13.00
not included
🇵🇭 Philippines
🇵🇭 Philippines
Alpas Mobile – 10 GB
10
30
2.10
21.00
not included
🇵🇭 Philippines
🇵🇭 Philippines
Alpas Mobile – 20 GB
20
30
1.60
32.00
not included
🇵🇭 Philippines
🇵🇭 Philippines
Altoque – 7 GB
7
5
1.57
11.00
not included
🇨🇱 Chile
🇨🇱 Chile
Altoque – 15 GB
15
10
1.20
18.00
not included
🇨🇱 Chile
🇨🇱 Chile
Altoque – 20 GB
20
30
1.15
23.00
not included
🇨🇱 Chile
🇨🇱 Chile
Annatel – 1 GB
1
7
5.50
5.50
not included
🇮🇱 Israel
🇮🇱 Israel
Annatel – 3 GB
3
30
3.67
11.00
not included
🇮🇱 Israel
🇮🇱 Israel
Annatel – 5 GB
5
30
2.70
13.50
not included
🇮🇱 Israel
🇮🇱 Israel
Annatel – 10 GB
10
30
1.80
18.00
not included
🇮🇱 Israel
🇮🇱 Israel
Annatel – 20 GB
20
30
1.10
22.00
not included
🇮🇱 Israel
🇮🇱 Israel
Aragua Mobile – 1 GB
1
7
9.50
9.50
not included
🇻🇪 Venezuela
🇻🇪 Venezuela
Aragua Mobile – 2 GB
2
15
9.00
18.00
not included
🇻🇪 Venezuela
🇻🇪 Venezuela
Aragua Mobile – 3 GB
3
30
8.50
25.50
not included
🇻🇪 Venezuela
🇻🇪 Venezuela
Aragua Mobile – 5 GB
5
30
8.00
40.00
not included
🇻🇪 Venezuela
🇻🇪 Venezuela
Arpi Telecom – 1 GB
1
7
6.50
6.50
not included
🇦🇲 Armenia
🇦🇲 Armenia
Arpi Telecom – 2 GB
2
15
6.25
12.50
not included
🇦🇲 Armenia
🇦🇲 Armenia
Arpi Telecom – 3 GB
3
30
5.67
17.00
not included
🇦🇲 Armenia
🇦🇲 Armenia
Arpi Telecom – 3 GB
3
30
5.67
17.00
not included
🇦🇲 Armenia
🇦🇲 Armenia
Arpi Telecom – 5 GB
5
30
5.20
26.00
not included
🇦🇲 Armenia
🇦🇲 Armenia
Atakora Mobile – 1 GB
1
7
9.50
9.50
not included
🇹🇬 Togo
🇹🇬 Togo
Atlantis Telecom – 1 GB
1
7
9.50
9.50
not included
🇰🇾 Cayman Islands
🇰🇾 Cayman Islands
Babel Mobile – 1 GB
1
7
9.50
9.50
not included
🇮🇶 Iraq
🇮🇶 Iraq
Bacanet – 1 GB
1
7
8.00
8.00
not included
🇪🇨 Ecuador
🇪🇨 Ecuador
Bacanet – 2 GB
2
15
7.50
15.00
not included
🇪🇨 Ecuador
🇪🇨 Ecuador
Bacanet – 3 GB
3
30
7.00
21.00
not included
🇪🇨 Ecuador
🇪🇨 Ecuador
Bacanet – 5 GB
5
30
6.50
32.50
not included
🇪🇨 Ecuador
🇪🇨 Ecuador
Ballena! – 1 GB
1
7
9.00
9.00
not included
🇺🇾 Uruguay
🇺🇾 Uruguay
Ballena! – 2 GB
2
15
8.50
17.00
not included
🇺🇾 Uruguay
🇺🇾 Uruguay
Ballena! – 3 GB
3
30
8.00
24.00
not included
🇺🇾 Uruguay
🇺🇾 Uruguay
Ballena! – 5 GB
5
30
7.50
37.50
not included
🇺🇾 Uruguay
🇺🇾 Uruguay
Barbnet – 1 GB
1
7
9.50
9.50
not included
🇧🇧 Barbados
🇧🇧 Barbados
Belganet – 1 GB
1
7
4.50
4.50
not included
🇧🇪 Belgium
🇧🇪 Belgium
Belganet – 2 GB
2
15
3.50
7.00
not included
🇧🇪 Belgium
🇧🇪 Belgium
Belganet – 3 GB
3
30
3.00
9.00
not included
🇧🇪 Belgium
🇧🇪 Belgium
Belganet – 5 GB
5
30
2.50
12.50
not included
🇧🇪 Belgium
🇧🇪 Belgium
Belganet – 10 GB
10
30
2.00
20.00
not included
🇧🇪 Belgium
🇧🇪 Belgium
Belganet – 20 GB
20
30
1.50
30.00
not included
🇧🇪 Belgium
🇧🇪 Belgium
Bermy Mobile – 1 GB
1
7
9.50
9.50
not included
🇧🇲 Bermuda
🇧🇲 Bermuda
Bokiko – 1 GB
1
7
4.50
4.50
not included
🇰🇮 Kiribati
🇰🇮 Kiribati
Bokiko – 2 GB
2
15
4.00
8.00
not included
🇰🇮 Kiribati
🇰🇮 Kiribati
Bokiko – 3 GB
3
30
3.50
10.50
not included
🇰🇮 Kiribati
🇰🇮 Kiribati
Bokiko – 5 GB
5
30
3.00
15.00
not included
🇰🇮 Kiribati
🇰🇮 Kiribati
Bokiko – 10 GB
10
30
2.50
25.00
not included
🇰🇮 Kiribati
🇰🇮 Kiribati
Bokiko – 20 GB
20
30
2.00
40.00
not included
🇰🇮 Kiribati
🇰🇮 Kiribati
Bon Bagay – 1 GB
1
7
9.50
9.50
not included
🇭🇹 Haiti
🇭🇹 Haiti
Bonbon Mobile – 1 GB
1
7
4.50
4.50
not included
🇫🇷 France
🇫🇷 France
Bonbon Mobile – 2 GB
2
15
3.75
7.50
not included
🇫🇷 France
🇫🇷 France
Bonbon Mobile – 3 GB
3
30
3.33
10.00
not included
🇫🇷 France
🇫🇷 France
Bonbon Mobile – 5 GB
5
30
2.80
14.00
not included
🇫🇷 France
🇫🇷 France
Bonbon Mobile – 10 GB
10
30
2.30
23.00
not included
🇫🇷 France
🇫🇷 France
Bonbon Mobile – 20 GB
20
30
1.80
36.00
not included
🇫🇷 France
🇫🇷 France
Bosher – 1 GB
1
7
4.50
4.50
not included
🇧🇦 Bosnia and Herzegovina
🇧🇦 Bosnia and Herzegovina
Bosher – 2 GB
2
15
3.50
7.00
not included
🇧🇦 Bosnia and Herzegovina
🇧🇦 Bosnia and Herzegovina
Bosher – 3 GB
3
30
3.17
9.50
not included
🇧🇦 Bosnia and Herzegovina
🇧🇦 Bosnia and Herzegovina
Bosher – 5 GB
5
30
2.60
13.00
not included
🇧🇦 Bosnia and Herzegovina
🇧🇦 Bosnia and Herzegovina
Bosher – 10 GB
10
30
2.10
21.00
not included
🇧🇦 Bosnia and Herzegovina
🇧🇦 Bosnia and Herzegovina
Bosher – 20 GB
20
30
1.60
32.00
not included
🇧🇦 Bosnia and Herzegovina
🇧🇦 Bosnia and Herzegovina
Bultel – 2.5 GB
2
30
2.60
6.50
not included
🇧🇬 Bulgaria
🇧🇬 Bulgaria
Bultel – 5 GB
5
30
1.50
7.50
not included
🇧🇬 Bulgaria
🇧🇬 Bulgaria
Bultel – 15 GB
15
30
0.63
9.50
not included
🇧🇬 Bulgaria
🇧🇬 Bulgaria
Bultel – 30 GB
30
30
0.53
16.00
not included
🇧🇬 Bulgaria
🇧🇬 Bulgaria
Bultel – 50 GB
50
30
0.60
30.00
not included
🇧🇬 Bulgaria
🇧🇬 Bulgaria
Buncenet – 1 GB
1
7
9.50
9.50
not included
🇸🇱 Sierra Leone
🇸🇱 Sierra Leone
Burj Mobile – 1 GB
1
7
8.50
8.50
not included
🇦🇪 United Arab Emirates
🇦🇪 United Arab Emirates
Burj Mobile – 3 GB
3
30
7.50
22.50
not included
🇦🇪 United Arab Emirates
🇦🇪 United Arab Emirates
Carr's Telecom – 1 GB
1
7
9.00
9.00
not included
🇲🇸 Montserrat
🇲🇸 Montserrat
CellSA – 1 GB
1
7
4.50
4.50
not included
🇿🇦 South Africa
🇿🇦 South Africa
CellSA – 2 GB
2
15
4.25
8.50
not included
🇿🇦 South Africa
🇿🇦 South Africa
CellSA – 3 GB
3
30
3.67
11.00
not included
🇿🇦 South Africa
🇿🇦 South Africa
CellSA – 5 GB
5
30
3.20
16.00
not included
🇿🇦 South Africa
🇿🇦 South Africa
CellSA – 10 GB
10
30
2.70
27.00
not included
🇿🇦 South Africa
🇿🇦 South Africa
CellSA – 20 GB
20
30
2.20
44.00
not included
🇿🇦 South Africa
🇿🇦 South Africa
Cerrocom – 1 GB
1
7
8.00
8.00
not included
🇸🇻 El Salvador
🇸🇻 El Salvador
Cerrocom – 2 GB
2
15
7.50
15.00
not included
🇸🇻 El Salvador
🇸🇻 El Salvador
Cerrocom – 3 GB
3
30
7.00
21.00
not included
🇸🇻 El Salvador
🇸🇻 El Salvador
Cerrocom – 5 GB
5
30
6.50
32.50
not included
🇸🇻 El Salvador
🇸🇻 El Salvador
Change – 1 GB
1
7
4.50
4.50
not included
🇺🇸 USA
🇺🇸 USA
Change – 2 GB
2
15
4.00
8.00
not included
🇺🇸 USA
🇺🇸 USA
Change – 3 GB
3
30
3.67
11.00
not included
🇺🇸 USA
🇺🇸 USA
Change – 5 GB
5
30
3.20
16.00
not included
🇺🇸 USA
🇺🇸 USA
Change – 10 GB
10
30
2.60
26.00
not included
🇺🇸 USA
🇺🇸 USA
Change – 20 GB
20
30
2.10
42.00
not included
🇺🇸 USA
🇺🇸 USA
Chinacom – 1 GB
1
7
5.00
5.00
not included
🇨🇳 China
🇨🇳 China
Chinacom – 2 GB
2
15
4.25
8.50
not included
🇨🇳 China
🇨🇳 China
Chinacom – 3 GB
3
30
3.83
11.50
not included
🇨🇳 China
🇨🇳 China
Chinacom – 5 GB
5
30
3.30
16.50
not included
🇨🇳 China
🇨🇳 China
Chinacom – 10 GB
10
30
2.80
28.00
not included
🇨🇳 China
🇨🇳 China
Cho! – 1 GB
1
7
9.50
9.50
not included
🇧🇿 Belize
🇧🇿 Belize
Chorro Fon – 1 GB
1
7
8.00
8.00
not included
🇲🇽 Mexico
🇲🇽 Mexico
Chorro Fon – 2 GB
2
15
7.50
15.00
not included
🇲🇽 Mexico
🇲🇽 Mexico
Chorro Fon – 3 GB
3
30
7.00
21.00
not included
🇲🇽 Mexico
🇲🇽 Mexico
Chorro Fon – 5 GB
5
30
6.50
32.50
not included
🇲🇽 Mexico
🇲🇽 Mexico
Choukran – 1 GB
1
7
9.50
9.50
not included
🇲🇦 Morocco
🇲🇦 Morocco
Comemoro! – 1 GB
1
7
8.00
8.00
not included
🇲🇿 Mozambique
🇲🇿 Mozambique
Comemoro! – 3 GB
3
30
5.33
16.00
not included
🇲🇿 Mozambique
🇲🇿 Mozambique
Comemoro! – 5 GB
5
30
4.80
24.00
not included
🇲🇿 Mozambique
🇲🇿 Mozambique
Connect Cambodia – 1 GB
1
7
4.50
4.50
not included
🇰🇭 Cambodia
🇰🇭 Cambodia
Connect Cambodia – 3 GB
3
30
3.00
9.00
not included
🇰🇭 Cambodia
🇰🇭 Cambodia
Connect Cambodia – 5 GB
5
30
2.70
13.50
not included
🇰🇭 Cambodia
🇰🇭 Cambodia
Connect Lah! – 1 GB
1
7
7.50
7.50
not included
🇸🇬 Singapore
🇸🇬 Singapore
Connect Lah! – 3 GB
3
30
5.00
15.00
not included
🇸🇬 Singapore
🇸🇬 Singapore
Connect Lah! – 5 GB
5
30
4.50
22.50
not included
🇸🇬 Singapore
🇸🇬 Singapore
Connect Lah! – 10 GB
10
30
3.35
33.50
not included
🇸🇬 Singapore
🇸🇬 Singapore
Connect Lah! – 20 GB
20
30
2.25
45.00
not included
🇸🇬 Singapore
🇸🇬 Singapore
Cotton Mobile – 1 GB
1
7
9.50
9.50
not included
🇧🇯 Benin
🇧🇯 Benin
Cronet – 1 GB
1
7
5.00
5.00
not included
🇭🇷 Croatia
🇭🇷 Croatia
Cronet – 3 GB
3
30
3.33
10.00
not included
🇭🇷 Croatia
🇭🇷 Croatia
Cronet – 5 GB
5
30
3.00
15.00
not included
🇭🇷 Croatia
🇭🇷 Croatia
Cu Chi – 1 GB
1
7
4.50
4.50
not included
🇻🇳 Vietnam
🇻🇳 Vietnam
Cu Chi – 2 GB
2
15
3.50
7.00
not included
🇻🇳 Vietnam
🇻🇳 Vietnam
Cu Chi – 3 GB
3
30
3.17
9.50
not included
🇻🇳 Vietnam
🇻🇳 Vietnam
Cu Chi – 5 GB
5
30
2.60
13.00
not included
🇻🇳 Vietnam
🇻🇳 Vietnam
Cu Chi – 10 GB
10
30
2.10
21.00
not included
🇻🇳 Vietnam
🇻🇳 Vietnam
Cu Chi – 20 GB
20
30
1.60
32.00
not included
🇻🇳 Vietnam
🇻🇳 Vietnam
Dekanet – 1 GB
1
7
4.50
4.50
not included
🇨🇾 Cyprus
🇨🇾 Cyprus
Dekanet – 2 GB
2
15
3.50
7.00
not included
🇨🇾 Cyprus
🇨🇾 Cyprus
Dekanet – 3 GB
3
30
3.00
9.00
not included
🇨🇾 Cyprus
🇨🇾 Cyprus
Dekanet – 5 GB
5
30
2.40
12.00
not included
🇨🇾 Cyprus
🇨🇾 Cyprus
Dekanet – 10 GB
10
30
1.90
19.00
not included
🇨🇾 Cyprus
🇨🇾 Cyprus
Dekanet – 20 GB
20
30
1.40
28.00
not included
🇨🇾 Cyprus
🇨🇾 Cyprus
Dobrý deň! – 1 GB
1
7
4.50
4.50
not included
🇸🇰 Slovakia
🇸🇰 Slovakia
Dobrý deň! – 3 GB
3
30
3.00
9.00
not included
🇸🇰 Slovakia
🇸🇰 Slovakia
Dobrý deň! – 5 GB
5
30
2.60
13.00
not included
🇸🇰 Slovakia
🇸🇰 Slovakia
Dobrý deň! – 10 GB
10
30
2.20
22.00
not included
🇸🇰 Slovakia
🇸🇰 Slovakia
Dolphin Mobile – 1 GB
1
7
9.50
9.50
not included
🇦🇮 Anguilla
🇦🇮 Anguilla
Doské – 1 GB
1
7
8.00
8.00
not included
🇰🇬 Kyrgyzstan
🇰🇬 Kyrgyzstan
Doské – 3 GB
3
30
7.00
21.00
not included
🇰🇬 Kyrgyzstan
🇰🇬 Kyrgyzstan
Doské – 5 GB
5
30
4.80
24.00
not included
🇰🇬 Kyrgyzstan
🇰🇬 Kyrgyzstan
dtac – Unlimited
15
8
0.66
9.90
not included
🇹🇭 Thailand
🇹🇭 Thailand
dtac – Unlimited
30
15
0.67
19.95
not included
🇹🇭 Thailand
🇹🇭 Thailand
El Jem Communications – 1 GB
1
7
9.50
9.50
not included
🇹🇳 Tunisia
🇹🇳 Tunisia
Estekom – 1 GB
1
7
4.50
4.50
not included
🇪🇪 Estonia
🇪🇪 Estonia
Estekom – 2 GB
2
15
3.50
7.00
not included
🇪🇪 Estonia
🇪🇪 Estonia
Estekom – 3 GB
3
30
2.83
8.50
not included
🇪🇪 Estonia
🇪🇪 Estonia
Estekom – 5 GB
5
30
2.40
12.00
not included
🇪🇪 Estonia
🇪🇪 Estonia
Estekom – 10 GB
10
30
1.90
19.00
not included
🇪🇪 Estonia
🇪🇪 Estonia
Eswatini Communications – 1 GB
1
7
9.50
9.50
not included
🇸🇿 Eswatini
🇸🇿 Eswatini
Eswatini Communications – 3 GB
3
30
6.00
18.00
not included
🇸🇿 Eswatini
🇸🇿 Eswatini
Eswatini Communications – 5 GB
5
30
5.40
27.00
not included
🇸🇿 Eswatini
🇸🇿 Eswatini
Faaf Mobile – 1 GB
1
7
9.00
9.00
not included
🇼🇸 Samoa
🇼🇸 Samoa
Faaf Mobile – 3 GB
3
30
8.00
24.00
not included
🇼🇸 Samoa
🇼🇸 Samoa
Faaf Mobile – 5 GB
5
30
7.00
35.00
not included
🇼🇸 Samoa
🇼🇸 Samoa
Fatafati – 1 GB
1
7
4.50
4.50
not included
🇧🇩 Bangladesh
🇧🇩 Bangladesh
Fatafati – 3 GB
3
30
3.00
9.00
not included
🇧🇩 Bangladesh
🇧🇩 Bangladesh
Fatafati – 5 GB
5
30
2.60
13.00
not included
🇧🇩 Bangladesh
🇧🇩 Bangladesh
Fatafati – 10 GB
10
30
2.20
22.00
not included
🇧🇩 Bangladesh
🇧🇩 Bangladesh
Fifi Mobile – 1 GB
1
7
9.50
9.50
not included
🇬🇭 Ghana
🇬🇭 Ghana
Finn Communication – 1 GB
1
7
4.50
4.50
not included
🇫🇮 Finland
🇫🇮 Finland
Finn Communication – 2 GB
2
15
3.25
6.50
not included
🇫🇮 Finland
🇫🇮 Finland
Finn Communication – 3 GB
3
30
2.67
8.00
not included
🇫🇮 Finland
🇫🇮 Finland
Finn Communication – 5 GB
5
30
2.40
12.00
not included
🇫🇮 Finland
🇫🇮 Finland
Finn Communication – 10 GB
10
30
1.80
18.00
not included
🇫🇮 Finland
🇫🇮 Finland
Finn Communication – 20 GB
20
30
1.30
26.00
not included
🇫🇮 Finland
🇫🇮 Finland
First Well – 1 GB
1
7
9.00
9.00
not included
🇹🇩 Chad
🇹🇩 Chad
First Well – 3 GB
3
30
6.00
18.00
not included
🇹🇩 Chad
🇹🇩 Chad
Fofo Mobil – 1 GB
1
7
4.50
4.50
not included
🇵🇹 Portugal
🇵🇹 Portugal
Fofo Mobil – 2 GB
2
15
3.50
7.00
not included
🇵🇹 Portugal
🇵🇹 Portugal
Fofo Mobil – 3 GB
3
30
3.17
9.50
not included
🇵🇹 Portugal
🇵🇹 Portugal
Fofo Mobil – 5 GB
5
30
2.00
10.00
not included
🇵🇹 Portugal
🇵🇹 Portugal
Fofo Mobil – 10 GB
10
30
1.70
17.00
not included
🇵🇹 Portugal
🇵🇹 Portugal
Fofo Mobil – 20 GB
20
30
1.60
32.00
not included
🇵🇹 Portugal
🇵🇹 Portugal
Fogotel – 1 GB
1
7
9.50
9.50
not included
🇨🇻 Cape Verde
🇨🇻 Cape Verde
Fortnet – 1 GB
1
7
9.50
9.50
not included
🇬🇩 Grenada
🇬🇩 Grenada
Fáilte – 1 GB
1
7
5.00
5.00
not included
🇮🇪 Ireland
🇮🇪 Ireland
Fáilte – 2 GB
2
15
3.50
7.00
not included
🇮🇪 Ireland
🇮🇪 Ireland
Fáilte – 3 GB
3
30
3.00
9.00
not included
🇮🇪 Ireland
🇮🇪 Ireland
Fáilte – 5 GB
5
30
2.60
13.00
not included
🇮🇪 Ireland
🇮🇪 Ireland
Fáilte – 10 GB
10
30
2.20
22.00
not included
🇮🇪 Ireland
🇮🇪 Ireland
Fáilte – 20 GB
20
30
1.60
32.00
not included
🇮🇪 Ireland
🇮🇪 Ireland
Gibnet – 1 GB
1
7
4.50
4.50
not included
🇬🇮 Gibraltar
🇬🇮 Gibraltar
Gibnet – 2 GB
2
15
4.25
8.50
not included
🇬🇮 Gibraltar
🇬🇮 Gibraltar
Gibnet – 3 GB
3
30
3.67
11.00
not included
🇬🇮 Gibraltar
🇬🇮 Gibraltar
Gibnet – 5 GB
5
30
3.20
16.00
not included
🇬🇮 Gibraltar
🇬🇮 Gibraltar
Gibnet – 10 GB
10
30
2.70
27.00
not included
🇬🇮 Gibraltar
🇬🇮 Gibraltar
Giza Mobile – 1 GB
1
7
9.50
9.50
not included
🇪🇬 Egypt
🇪🇬 Egypt
Giza Mobile – 2 GB
2
15
9.00
18.00
not included
🇪🇬 Egypt
🇪🇬 Egypt
Giza Mobile – 3 GB
3
30
8.50
25.50
not included
🇪🇬 Egypt
🇪🇬 Egypt
Guanet – 1 GB
1
7
6.00
6.00
not included
🇬🇵 Guadeloupe
🇬🇵 Guadeloupe
Guanet – 2 GB
2
15
5.25
10.50
not included
🇬🇵 Guadeloupe
🇬🇵 Guadeloupe
Guanet – 3 GB
3
30
4.83
14.50
not included
🇬🇵 Guadeloupe
🇬🇵 Guadeloupe
Guanet – 5 GB
5
30
4.30
21.50
not included
🇬🇵 Guadeloupe
🇬🇵 Guadeloupe
Guanet – 10 GB
10
30
3.80
38.00
not included
🇬🇵 Guadeloupe
🇬🇵 Guadeloupe
Guay Mobile – 1 GB
1
7
4.50
4.50
not included
🇪🇸 Spain
🇪🇸 Spain
Guay Mobile – 2 GB
2
15
3.25
6.50
not included
🇪🇸 Spain
🇪🇸 Spain
Guay Mobile – 3 GB
3
30
2.83
8.50
not included
🇪🇸 Spain
🇪🇸 Spain
Guay Mobile – 5 GB
5
30
2.30
11.50
not included
🇪🇸 Spain
🇪🇸 Spain
Guay Mobile – 10 GB
10
30
1.80
18.00
not included
🇪🇸 Spain
🇪🇸 Spain
Guay Mobile – 20 GB
20
30
1.30
26.00
not included
🇪🇸 Spain
🇪🇸 Spain
Gucom – 1 GB
1
7
9.50
9.50
not included
🇬🇾 Guyana
🇬🇾 Guyana
Guinea Miyahu – 1 GB
1
7
9.00
9.00
not included
🇬🇳 Guinea
🇬🇳 Guinea
Habla Telefon – 1 GB
1
7
6.00
6.00
not included
🇵🇪 Peru
🇵🇪 Peru
Habla Telefon – 3 GB
3
30
5.00
15.00
not included
🇵🇪 Peru
🇵🇪 Peru
Habla Telefon – 5 GB
5
30
4.00
20.00
not included
🇵🇪 Peru
🇵🇪 Peru
Hallo! Mobil – 1 GB
1
7
5.00
5.00
not included
🇩🇪 Germany
🇩🇪 Germany
Hallo! Mobil – 2 GB
2
15
3.25
6.50
not included
🇩🇪 Germany
🇩🇪 Germany
Hallo! Mobil – 3 GB
3
30
3.33
10.00
not included
🇩🇪 Germany
🇩🇪 Germany
Hallo! Mobil – 5 GB
5
30
3.00
15.00
not included
🇩🇪 Germany
🇩🇪 Germany
Hallo! Mobil – 10 GB
10
30
2.25
22.50
not included
🇩🇪 Germany
🇩🇪 Germany
Hallo! Mobil – 20 GB
20
30
1.30
26.00
not included
🇩🇪 Germany
🇩🇪 Germany
Handi – 1 GB
1
7
4.50
4.50
not included
🇦🇩 Andorra
🇦🇩 Andorra
Handi – 2 GB
2
15
4.00
8.00
not included
🇦🇩 Andorra
🇦🇩 Andorra
Handi – 3 GB
3
30
3.50
10.50
not included
🇦🇩 Andorra
🇦🇩 Andorra
Handi – 5 GB
5
30
3.00
15.00
not included
🇦🇩 Andorra
🇦🇩 Andorra
Handi – 10 GB
10
30
2.50
25.00
not included
🇦🇩 Andorra
🇦🇩 Andorra
Handi – 20 GB
20
30
2.00
40.00
not included
🇦🇩 Andorra
🇦🇩 Andorra
Hartonet – 1 GB
1
7
8.00
8.00
not included
🇨🇴 Colombia
🇨🇴 Colombia
Hartonet – 2 GB
2
15
7.50
15.00
not included
🇨🇴 Colombia
🇨🇴 Colombia
Hartonet – 3 GB
3
30
7.00
21.00
not included
🇨🇴 Colombia
🇨🇴 Colombia
Hartonet – 5 GB
5
30
6.50
32.50
not included
🇨🇴 Colombia
🇨🇴 Colombia
Hej Telecom – 1 GB
1
7
7.00
7.00
not included
🇦🇱 Albania
🇦🇱 Albania
Hej Telecom – 3 GB
3
30
5.83
17.50
not included
🇦🇱 Albania
🇦🇱 Albania
Hej Telecom – 5 GB
5
30
5.30
26.50
not included
🇦🇱 Albania
🇦🇱 Albania
Hkmobile – 1 GB
1
7
5.00
5.00
not included
🇭🇰 Hong Kong
🇭🇰 Hong Kong
Hkmobile – 3 GB
3
30
2.83
8.50
not included
🇭🇰 Hong Kong
🇭🇰 Hong Kong
Hkmobile – 5 GB
5
30
2.40
12.00
not included
🇭🇰 Hong Kong
🇭🇰 Hong Kong
Hkmobile – 10 GB
10
30
1.90
19.00
not included
🇭🇰 Hong Kong
🇭🇰 Hong Kong
Honnet – 1 GB
1
7
9.00
9.00
not included
🇭🇳 Honduras
🇭🇳 Honduras
Honnet – 2 GB
2
15
8.50
17.00
not included
🇭🇳 Honduras
🇭🇳 Honduras
Honnet – 3 GB
3
30
8.00
24.00
not included
🇭🇳 Honduras
🇭🇳 Honduras
Honnet – 5 GB
5
30
7.50
37.50
not included
🇭🇳 Honduras
🇭🇳 Honduras
Hot Telecom – 1 GB
1
7
9.00
9.00
not included
🇨🇷 Costa Rica
🇨🇷 Costa Rica
Hot Telecom – 2 GB
2
15
8.50
17.00
not included
🇨🇷 Costa Rica
🇨🇷 Costa Rica
Hot Telecom – 3 GB
3
30
7.33
22.00
not included
🇨🇷 Costa Rica
🇨🇷 Costa Rica
Hot Telecom – 5 GB
5
30
6.20
31.00
not included
🇨🇷 Costa Rica
🇨🇷 Costa Rica
Hé Hé – 1 GB
1
7
4.50
4.50
not included
🇳🇱 Netherlands
🇳🇱 Netherlands
Hé Hé – 2 GB
2
15
3.50
7.00
not included
🇳🇱 Netherlands
🇳🇱 Netherlands
Hé Hé – 3 GB
3
30
3.00
9.00
not included
🇳🇱 Netherlands
🇳🇱 Netherlands
Hé Hé – 5 GB
5
30
2.40
12.00
not included
🇳🇱 Netherlands
🇳🇱 Netherlands
Hé Hé – 10 GB
10
30
2.00
20.00
not included
🇳🇱 Netherlands
🇳🇱 Netherlands
Hé Hé – 20 GB
20
30
1.50
30.00
not included
🇳🇱 Netherlands
🇳🇱 Netherlands
Indicomm – 1 GB
1
7
4.50
4.50
not included
🇮🇳 India
🇮🇳 India
Indicomm – 3 GB
3
30
3.67
11.00
not included
🇮🇳 India
🇮🇳 India
Indicomm – 5 GB
5
30
3.20
16.00
not included
🇮🇳 India
🇮🇳 India
Indicomm – 10 GB
10
30
2.70
27.00
not included
🇮🇳 India
🇮🇳 India
Indotel – 1 GB
1
7
5.50
5.50
not included
🇮🇩 Indonesia
🇮🇩 Indonesia
Indotel – 2 GB
2
15
4.00
8.00
not included
🇮🇩 Indonesia
🇮🇩 Indonesia
Indotel – 3 GB
3
30
3.67
11.00
not included
🇮🇩 Indonesia
🇮🇩 Indonesia
Indotel – 5 GB
5
30
3.30
16.50
not included
🇮🇩 Indonesia
🇮🇩 Indonesia
Indotel – 10 GB
10
30
2.48
24.75
not included
🇮🇩 Indonesia
🇮🇩 Indonesia
Indotel – 20 GB
20
30
2.00
40.00
not included
🇮🇩 Indonesia
🇮🇩 Indonesia
Islenet – 1 GB
1
7
5.00
5.00
not included
🇮🇲 Isle of Man
🇮🇲 Isle of Man
Islenet – 3 GB
3
30
4.00
12.00
not included
🇮🇲 Isle of Man
🇮🇲 Isle of Man
Islenet – 5 GB
5
30
3.40
17.00
not included
🇮🇲 Isle of Man
🇮🇲 Isle of Man
Islenet – 10 GB
10
30
2.90
29.00
not included
🇮🇲 Isle of Man
🇮🇲 Isle of Man
Jamcomm – 1 GB
1
7
9.50
9.50
not included
🇯🇲 Jamaica
🇯🇲 Jamaica
Jardin Mobile – 1 GB
1
7
5.00
5.00
not included
🇲🇶 Martinique
🇲🇶 Martinique
Jardin Mobile – 2 GB
2
15
4.25
8.50
not included
🇲🇶 Martinique
🇲🇶 Martinique
Jardin Mobile – 3 GB
3
30
3.83
11.50
not included
🇲🇶 Martinique
🇲🇶 Martinique
Jardin Mobile – 5 GB
5
30
3.30
16.50
not included
🇲🇶 Martinique
🇲🇶 Martinique
Jardin Mobile – 10 GB
10
30
2.80
28.00
not included
🇲🇶 Martinique
🇲🇶 Martinique
Jerseytel – 1 GB
1
7
9.50
9.50
not included
🇯🇪 Jersey
🇯🇪 Jersey
Jezero – 1 GB
1
7
6.50
6.50
not included
🇲🇪 Montenegro
🇲🇪 Montenegro
Jezero – 3 GB
3
30
5.00
15.00
not included
🇲🇪 Montenegro
🇲🇪 Montenegro
Jezero – 5 GB
5
30
3.50
17.50
not included
🇲🇪 Montenegro
🇲🇪 Montenegro
Jitney Mobile – 1 GB
1
7
9.50
9.50
not included
🇧🇸 Bahamas
🇧🇸 Bahamas
Joia – 1 GB
1
7
7.00
7.00
not included
🇧🇷 Brazil
🇧🇷 Brazil
Joia – 2 GB
2
15
6.50
13.00
not included
🇧🇷 Brazil
🇧🇷 Brazil
Joia – 3 GB
3
30
6.00
18.00
not included
🇧🇷 Brazil
🇧🇷 Brazil
Joia – 5 GB
5
30
5.50
27.50
not included
🇧🇷 Brazil
🇧🇷 Brazil
Jornet – 1 GB
1
7
6.50
6.50
not included
🇯🇴 Jordan
🇯🇴 Jordan
Jornet – 3 GB
3
30
6.00
18.00
not included
🇯🇴 Jordan
🇯🇴 Jordan
Jost Mobile – 1 GB
1
7
9.50
9.50
not included
🇻🇬 British Virgin Islands
🇻🇬 British Virgin Islands
Kallur Digital – 1 GB
1
7
9.50
9.50
not included
🇫🇴 Faroe Islands
🇫🇴 Faroe Islands
Kamtok Telecom – 1 GB
1
7
9.50
9.50
not included
🇨🇲 Cameroon
🇨🇲 Cameroon
Kargi Mobile – 1 GB
1
7
5.50
5.50
not included
🇬🇪 Georgia
🇬🇪 Georgia
Kargi Mobile – 2 GB
2
15
5.00
10.00
not included
🇬🇪 Georgia
🇬🇪 Georgia
Kargi Mobile – 3 GB
3
30
4.50
13.50
not included
🇬🇪 Georgia
🇬🇪 Georgia
Kargi Mobile – 5 GB
5
30
4.00
20.00
not included
🇬🇪 Georgia
🇬🇪 Georgia
Kargi Mobile – 10 GB
10
30
3.50
35.00
not included
🇬🇪 Georgia
🇬🇪 Georgia
Karthala – 1 GB
1
7
4.50
4.50
not included
🇰🇲 Comoros
🇰🇲 Comoros
Karthala – 2 GB
2
15
4.00
8.00
not included
🇰🇲 Comoros
🇰🇲 Comoros
Karthala – 3 GB
3
30
3.50
10.50
not included
🇰🇲 Comoros
🇰🇲 Comoros
Karthala – 5 GB
5
30
3.00
15.00
not included
🇰🇲 Comoros
🇰🇲 Comoros
Karthala – 10 GB
10
30
2.50
25.00
not included
🇰🇲 Comoros
🇰🇲 Comoros
Karthala – 20 GB
20
30
2.00
40.00
not included
🇰🇲 Comoros
🇰🇲 Comoros
KAWCOM – 1 GB
1
7
8.50
8.50
not included
🇬🇫 French Guiana
🇬🇫 French Guiana
Kazaknet – 1 GB
1
7
4.50
4.50
not included
🇰🇿 Kazakhstan
🇰🇿 Kazakhstan
Kazaknet – 3 GB
3
30
3.00
9.00
not included
🇰🇿 Kazakhstan
🇰🇿 Kazakhstan
Kazaknet – 5 GB
5
30
2.60
13.00
not included
🇰🇿 Kazakhstan
🇰🇿 Kazakhstan
Kazaknet – 10 GB
10
30
1.80
18.00
not included
🇰🇿 Kazakhstan
🇰🇿 Kazakhstan
Ki Ora! – 1 GB
1
7
4.50
4.50
not included
🇬🇺 Guam
🇬🇺 Guam
Ki Ora! – 2 GB
2
15
3.50
7.00
not included
🇬🇺 Guam
🇬🇺 Guam
Ki Ora! – 3 GB
3
30
2.83
8.50
not included
🇬🇺 Guam
🇬🇺 Guam
Ki Ora! – 5 GB
5
30
2.40
12.00
not included
🇬🇺 Guam
🇬🇺 Guam
Ki Ora! – 10 GB
10
30
1.90
19.00
not included
🇬🇺 Guam
🇬🇺 Guam
Ki Ora! – 20 GB
20
30
1.40
28.00
not included
🇬🇺 Guam
🇬🇺 Guam
Kittcom – 1 GB
1
7
9.50
9.50
not included
🇰🇳 Saint Kitts and Nevis
🇰🇳 Saint Kitts and Nevis
Kosnet – 1 GB
1
7
6.50
6.50
not included
🇽🇰 Kosovo
🇽🇰 Kosovo
Kosnet – 2 GB
2
15
5.75
11.50
not included
🇽🇰 Kosovo
🇽🇰 Kosovo
Kosnet – 3 GB
3
30
5.33
16.00
not included
🇽🇰 Kosovo
🇽🇰 Kosovo
Kosnet – 3 GB
3
30
5.33
16.00
not included
🇽🇰 Kosovo
🇽🇰 Kosovo
Kosnet – 5 GB
5
30
4.80
24.00
not included
🇽🇰 Kosovo
🇽🇰 Kosovo
Labitel – 1 GB
1
7
4.50
4.50
not included
🇱🇻 Latvia
🇱🇻 Latvia
Labitel – 2 GB
2
15
3.50
7.00
not included
🇱🇻 Latvia
🇱🇻 Latvia
Labitel – 3 GB
3
30
3.17
9.50
not included
🇱🇻 Latvia
🇱🇻 Latvia
Labitel – 5 GB
5
30
2.60
13.00
not included
🇱🇻 Latvia
🇱🇻 Latvia
Labitel – 10 GB
10
30
2.10
21.00
not included
🇱🇻 Latvia
🇱🇻 Latvia
Labitel – 20 GB
20
30
1.60
32.00
not included
🇱🇻 Latvia
🇱🇻 Latvia
Lantana – 1 GB
1
7
9.50
9.50
not included
🇸🇽 Sint Maarten
🇸🇽 Sint Maarten
Lavranet – 1 GB
1
7
7.00
7.00
not included
🇺🇦 Ukraine
🇺🇦 Ukraine
Lavranet – 3 GB
3
30
4.67
14.00
not included
🇺🇦 Ukraine
🇺🇦 Ukraine
Lavranet – 5 GB
5
30
4.20
21.00
not included
🇺🇦 Ukraine
🇺🇦 Ukraine
Laziocom – 1 GB
1
7
9.50
9.50
not included
🇸🇨 Seychelles
🇸🇨 Seychelles
Lekko – 1 GB
1
7
5.00
5.00
not included
🇵🇱 Poland
🇵🇱 Poland
Lekko – 3 GB
3
30
2.33
7.00
not included
🇵🇱 Poland
🇵🇱 Poland
Lekko – 5 GB
5
30
2.00
10.00
not included
🇵🇱 Poland
🇵🇱 Poland
Lekko – 10 GB
10
30
1.30
13.00
not included
🇵🇱 Poland
🇵🇱 Poland
Letecom – 1 GB
1
7
9.50
9.50
not included
🇳🇪 Niger
🇳🇪 Niger
LG U⁺ – Unlimited
0
10
0.00
32.00
not included
🇰🇷 South Korea
🇰🇷 South Korea
LG U⁺ – Unlimited
0
30
0.00
62.00
not included
🇰🇷 South Korea
🇰🇷 South Korea
LG U⁺ – 5 GB
5
10
3.00
15.00
not included
🇰🇷 South Korea
🇰🇷 South Korea
Liberation Mobile – 1 GB
1
7
8.00
8.00
not included
🇰🇼 Kuwait
🇰🇼 Kuwait
Liberation Mobile – 3 GB
3
30
5.00
15.00
not included
🇰🇼 Kuwait
🇰🇼 Kuwait
Libreville – 1 GB
1
7
8.00
8.00
not included
🇬🇦 Gabon
🇬🇦 Gabon
Libreville – 3 GB
3
30
5.33
16.00
not included
🇬🇦 Gabon
🇬🇦 Gabon
Libreville – 5 GB
5
30
4.80
24.00
not included
🇬🇦 Gabon
🇬🇦 Gabon
Lie Mobile – 1 GB
1
7
4.50
4.50
not included
🇱🇮 Liechtenstein
🇱🇮 Liechtenstein
Lie Mobile – 2 GB
2
15
3.50
7.00
not included
🇱🇮 Liechtenstein
🇱🇮 Liechtenstein
Lie Mobile – 3 GB
3
30
3.17
9.50
not included
🇱🇮 Liechtenstein
🇱🇮 Liechtenstein
Lie Mobile – 5 GB
5
30
2.60
13.00
not included
🇱🇮 Liechtenstein
🇱🇮 Liechtenstein
Lie Mobile – 10 GB
10
30
2.10
21.00
not included
🇱🇮 Liechtenstein
🇱🇮 Liechtenstein
Lie Mobile – 20 GB
20
30
1.60
32.00
not included
🇱🇮 Liechtenstein
🇱🇮 Liechtenstein
Lila Mobile – 1 GB
1
7
4.50
4.50
not included
🇱🇹 Lithuania
🇱🇹 Lithuania
Lila Mobile – 2 GB
2
15
3.75
7.50
not included
🇱🇹 Lithuania
🇱🇹 Lithuania
Lila Mobile – 3 GB
3
30
3.17
9.50
not included
🇱🇹 Lithuania
🇱🇹 Lithuania
Lila Mobile – 5 GB
5
30
2.70
13.50
not included
🇱🇹 Lithuania
🇱🇹 Lithuania
Lila Mobile – 10 GB
10
30
2.20
22.00
not included
🇱🇹 Lithuania
🇱🇹 Lithuania
Lila Mobile – 20 GB
20
30
1.70
34.00
not included
🇱🇹 Lithuania
🇱🇹 Lithuania
Lofotel – 1 GB
1
7
4.50
4.50
not included
🇳🇴 Norway
🇳🇴 Norway
Lofotel – 2 GB
2
15
3.50
7.00
not included
🇳🇴 Norway
🇳🇴 Norway
Lofotel – 3 GB
3
30
3.17
9.50
not included
🇳🇴 Norway
🇳🇴 Norway
Lofotel – 5 GB
5
30
2.60
13.00
not included
🇳🇴 Norway
🇳🇴 Norway
Lofotel – 10 GB
10
30
2.10
21.00
not included
🇳🇴 Norway
🇳🇴 Norway
Lofotel – 20 GB
20
30
1.60
32.00
not included
🇳🇴 Norway
🇳🇴 Norway
Lucnet – 1 GB
1
7
9.50
9.50
not included
🇱🇨 Saint Lucia
🇱🇨 Saint Lucia
Luxcom – 1 GB
1
7
4.50
4.50
not included
🇱🇺 Luxembourg
🇱🇺 Luxembourg
Luxcom – 2 GB
2
15
3.75
7.50
not included
🇱🇺 Luxembourg
🇱🇺 Luxembourg
Luxcom – 3 GB
3
30
3.17
9.50
not included
🇱🇺 Luxembourg
🇱🇺 Luxembourg
Luxcom – 5 GB
5
30
2.70
13.50
not included
🇱🇺 Luxembourg
🇱🇺 Luxembourg
Luxcom – 10 GB
10
30
2.20
22.00
not included
🇱🇺 Luxembourg
🇱🇺 Luxembourg
Luxcom – 20 GB
20
30
1.70
34.00
not included
🇱🇺 Luxembourg
🇱🇺 Luxembourg
Macao Mobile – 1 GB
1
7
4.50
4.50
not included
🇲🇴 Macau
🇲🇴 Macau
Macao Mobile – 3 GB
3
30
3.17
9.50
not included
🇲🇴 Macau
🇲🇴 Macau
Macao Mobile – 5 GB
5
30
2.60
13.00
not included
🇲🇴 Macau
🇲🇴 Macau
Macao Mobile – 10 GB
10
30
2.00
20.00
not included
🇲🇴 Macau
🇲🇴 Macau
Madacom – 1 GB
1
7
9.50
9.50
not included
🇲🇬 Madagascar
🇲🇬 Madagascar
Mali Connected – 1 GB
1
7
9.50
9.50
not included
🇲🇱 Mali
🇲🇱 Mali
Maloti – 1 GB
1
7
9.50
9.50
not included
🇱🇸 Lesotho
🇱🇸 Lesotho
Maltafone – 1 GB
1
7
5.00
5.00
not included
🇲🇹 Malta
🇲🇹 Malta
Maltafone – 2 GB
2
15
3.50
7.00
not included
🇲🇹 Malta
🇲🇹 Malta
Maltafone – 3 GB
3
30
3.33
10.00
not included
🇲🇹 Malta
🇲🇹 Malta
Maltafone – 5 GB
5
30
3.00
15.00
not included
🇲🇹 Malta
🇲🇹 Malta
Maltafone – 10 GB
10
30
2.25
22.50
not included
🇲🇹 Malta
🇲🇹 Malta
Maltafone – 20 GB
20
30
1.60
32.00
not included
🇲🇹 Malta
🇲🇹 Malta
Mamma Mia – 1 GB
1
7
4.50
4.50
not included
🇮🇹 Italy
🇮🇹 Italy
Mamma Mia – 2 GB
2
15
4.00
8.00
not included
🇮🇹 Italy
🇮🇹 Italy
Mamma Mia – 3 GB
3
30
3.33
10.00
not included
🇮🇹 Italy
🇮🇹 Italy
Mamma Mia – 5 GB
5
30
2.90
14.50
not included
🇮🇹 Italy
🇮🇹 Italy
Mamma Mia – 10 GB
10
30
2.40
24.00
not included
🇮🇹 Italy
🇮🇹 Italy
Mamma Mia – 20 GB
20
30
1.65
33.00
not included
🇮🇹 Italy
🇮🇹 Italy
Mariocom – 1 GB
1
7
9.00
9.00
not included
🇱🇷 Liberia
🇱🇷 Liberia
Mariocom – 3 GB
3
30
9.00
27.00
not included
🇱🇷 Liberia
🇱🇷 Liberia
Marnet – 1 GB
1
7
9.50
9.50
not included
🇲🇫 Saint Martin
🇲🇫 Saint Martin
Matka Mobile – 1 GB
1
7
7.50
7.50
not included
🇲🇰 Macedonia
🇲🇰 Macedonia
Matka Mobile – 2 GB
2
15
7.00
14.00
not included
🇲🇰 Macedonia
🇲🇰 Macedonia
Matka Mobile – 3 GB
3
30
6.33
19.00
not included
🇲🇰 Macedonia
🇲🇰 Macedonia
Matka Mobile – 5 GB
5
30
5.80
29.00
not included
🇲🇰 Macedonia
🇲🇰 Macedonia
Maun Telecom – 1 GB
1
7
8.00
8.00
not included
🇧🇼 Botswana
🇧🇼 Botswana
Maun Telecom – 2 GB
2
15
7.00
14.00
not included
🇧🇼 Botswana
🇧🇼 Botswana
Maun Telecom – 3 GB
3
30
6.67
20.00
not included
🇧🇼 Botswana
🇧🇼 Botswana
Maun Telecom – 5 GB
5
30
6.10
30.50
not included
🇧🇼 Botswana
🇧🇼 Botswana
Mehr Mobile – 1 GB
1
7
9.50
9.50
not included
🇮🇷 Iran
🇮🇷 Iran
MEO – 30 GB
30
15
0.63
19.00
not included
🇵🇹 Portugal
🇵🇹 Portugal
Meraki Mobile – 1 GB
1
7
5.00
5.00
not included
🇬🇷 Greece
🇬🇷 Greece
Meraki Mobile – 2 GB
2
15
4.50
9.00
not included
🇬🇷 Greece
🇬🇷 Greece
Meraki Mobile – 3 GB
3
30
3.00
9.00
not included
🇬🇷 Greece
🇬🇷 Greece
Meraki Mobile – 5 GB
5
30
2.60
13.00
not included
🇬🇷 Greece
🇬🇷 Greece
Meraki Mobile – 10 GB
10
30
2.50
25.00
not included
🇬🇷 Greece
🇬🇷 Greece
Meraki Mobile – 20 GB
20
30
2.45
49.00
not included
🇬🇷 Greece
🇬🇷 Greece
Merhaba – 1 GB
1
7
4.50
4.50
not included
🇹🇷 Turkey
🇹🇷 Turkey
Merhaba – 2 GB
2
15
3.25
6.50
not included
🇹🇷 Turkey
🇹🇷 Turkey
Merhaba – 3 GB
3
30
2.67
8.00
not included
🇹🇷 Turkey
🇹🇷 Turkey
Merhaba – 5 GB
5
30
2.40
12.00
not included
🇹🇷 Turkey
🇹🇷 Turkey
Merhaba – 10 GB
10
30
1.80
18.00
not included
🇹🇷 Turkey
🇹🇷 Turkey
Merhaba – 20 GB
20
30
1.30
26.00
not included
🇹🇷 Turkey
🇹🇷 Turkey
Miturā – 1 GB
1
7
7.00
7.00
not included
🇱🇰 Sri Lanka
🇱🇰 Sri Lanka
Miturā – 3 GB
3
30
5.00
15.00
not included
🇱🇰 Sri Lanka
🇱🇰 Sri Lanka
Mongo Mobile & Fiber – 1 GB
1
7
9.00
9.00
not included
🇲🇳 Mongolia
🇲🇳 Mongolia
Mongo Mobile & Fiber – 3 GB
3
30
8.00
24.00
not included
🇲🇳 Mongolia
🇲🇳 Mongolia
Mongo Mobile & Fiber – 5 GB
5
30
7.00
35.00
not included
🇲🇳 Mongolia
🇲🇳 Mongolia
Mornecom – 1 GB
1
7
9.50
9.50
not included
🇲🇺 Mauritius
🇲🇺 Mauritius
Moshi Moshi – 1 GB
1
7
4.50
4.50
not included
🇯🇵 Japan
🇯🇵 Japan
Moshi Moshi – 2 GB
2
15
3.25
6.50
not included
🇯🇵 Japan
🇯🇵 Japan
Moshi Moshi – 3 GB
3
30
2.83
8.50
not included
🇯🇵 Japan
🇯🇵 Japan
Moshi Moshi – 5 GB
5
30
2.30
11.50
not included
🇯🇵 Japan
🇯🇵 Japan
Moshi Moshi – 10 GB
10
30
1.80
18.00
not included
🇯🇵 Japan
🇯🇵 Japan
Moshi Moshi – 20 GB
20
30
1.30
26.00
not included
🇯🇵 Japan
🇯🇵 Japan
Muara Mobile – 1 GB
1
7
9.00
9.00
not included
🇧🇳 Brunei
🇧🇳 Brunei
Muara Mobile – 3 GB
3
30
6.00
18.00
not included
🇧🇳 Brunei
🇧🇳 Brunei
Muara Mobile – 5 GB
5
30
5.40
27.00
not included
🇧🇳 Brunei
🇧🇳 Brunei
Nakuru Mobile – 1 GB
1
7
9.50
9.50
not included
🇰🇪 Kenya
🇰🇪 Kenya
Nama – 1 GB
1
7
9.50
9.50
not included
🇳🇦 Namibia
🇳🇦 Namibia
Nauru Digital – 1 GB
1
7
9.00
9.00
not included
🇳🇷 Nauru
🇳🇷 Nauru
Nenna Mobile – 1 GB
1
7
4.50
4.50
not included
🇮🇸 Iceland
🇮🇸 Iceland
Nenna Mobile – 2 GB
2
15
3.75
7.50
not included
🇮🇸 Iceland
🇮🇸 Iceland
Nenna Mobile – 3 GB
3
30
3.33
10.00
not included
🇮🇸 Iceland
🇮🇸 Iceland
Nenna Mobile – 5 GB
5
30
2.80
14.00
not included
🇮🇸 Iceland
🇮🇸 Iceland
Nenna Mobile – 10 GB
10
30
2.30
23.00
not included
🇮🇸 Iceland
🇮🇸 Iceland
Nenna Mobile – 20 GB
20
30
1.80
36.00
not included
🇮🇸 Iceland
🇮🇸 Iceland
Nicarcell – 1 GB
1
7
8.50
8.50
not included
🇳🇮 Nicaragua
🇳🇮 Nicaragua
Nicarcell – 2 GB
2
15
7.75
15.50
not included
🇳🇮 Nicaragua
🇳🇮 Nicaragua
Nicarcell – 3 GB
3
30
7.33
22.00
not included
🇳🇮 Nicaragua
🇳🇮 Nicaragua
Nicarcell – 5 GB
5
30
6.80
34.00
not included
🇳🇮 Nicaragua
🇳🇮 Nicaragua
Nigercell – 1 GB
1
7
8.50
8.50
not included
🇳🇬 Nigeria
🇳🇬 Nigeria
Nigercell – 2 GB
2
15
7.75
15.50
not included
🇳🇬 Nigeria
🇳🇬 Nigeria
Nigercell – 3 GB
3
30
7.33
22.00
not included
🇳🇬 Nigeria
🇳🇬 Nigeria
Nigercell – 5 GB
5
30
6.80
34.00
not included
🇳🇬 Nigeria
🇳🇬 Nigeria
Noord Communications – 1 GB
1
7
9.50
9.50
not included
🇦🇼 Aruba
🇦🇼 Aruba
Norach Telecom – 1 GB
1
7
7.00
7.00
not included
🇧🇾 Belarus
🇧🇾 Belarus
Norach Telecom – 3 GB
3
30
5.00
15.00
not included
🇧🇾 Belarus
🇧🇾 Belarus
Norach Telecom – 5 GB
5
30
4.80
24.00
not included
🇧🇾 Belarus
🇧🇾 Belarus
Noroc – 1 GB
1
7
4.50
4.50
not included
🇷🇴 Romania
🇷🇴 Romania
Noroc – 2 GB
2
15
3.25
6.50
not included
🇷🇴 Romania
🇷🇴 Romania
Noroc – 3 GB
3
30
2.83
8.50
not included
🇷🇴 Romania
🇷🇴 Romania
Noroc – 5 GB
5
30
2.30
11.50
not included
🇷🇴 Romania
🇷🇴 Romania
Noroc – 10 GB
10
30
1.80
18.00
not included
🇷🇴 Romania
🇷🇴 Romania
Nouchi! Mobile – 1 GB
1
7
9.50
9.50
not included
🇨🇮 Ivory Coast
🇨🇮 Ivory Coast
Nuuk Mobile – 1 GB
1
7
9.00
9.00
not included
🇬🇱 Greenland
🇬🇱 Greenland
Nzcom – 1 GB
1
7
4.50
4.50
not included
🇳🇿 New Zealand
🇳🇿 New Zealand
Nzcom – 2 GB
2
15
4.25
8.50
not included
🇳🇿 New Zealand
🇳🇿 New Zealand
Nzcom – 3 GB
3
30
3.67
11.00
not included
🇳🇿 New Zealand
🇳🇿 New Zealand
Nzcom – 5 GB
5
30
3.20
16.00
not included
🇳🇿 New Zealand
🇳🇿 New Zealand
Nzcom – 10 GB
10
30
2.70
27.00
not included
🇳🇿 New Zealand
🇳🇿 New Zealand
Nzcom – 20 GB
20
30
2.20
44.00
not included
🇳🇿 New Zealand
🇳🇿 New Zealand
O2 – 10 GB
10
30
2.20
22.00
not included
🇨🇿 Czech Republic
🇨🇿 Czech Republic
Omancom – 1 GB
1
7
4.50
4.50
not included
🇴🇲 Oman
🇴🇲 Oman
Omancom – 2 GB
2
15
4.00
8.00
not included
🇴🇲 Oman
🇴🇲 Oman
Omancom – 3 GB
3
30
3.50
10.50
not included
🇴🇲 Oman
🇴🇲 Oman
Omancom – 5 GB
5
30
3.00
15.00
not included
🇴🇲 Oman
🇴🇲 Oman
Omancom – 10 GB
10
30
2.50
25.00
not included
🇴🇲 Oman
🇴🇲 Oman
Omancom – 20 GB
20
30
2.00
40.00
not included
🇴🇲 Oman
🇴🇲 Oman
Ooredoo – 17 GB
17
30
1.76
30.00
not included
🇲🇻 Maldives
🇲🇻 Maldives
Ooredoo – 30 GB
30
30
1.67
50.00
not included
🇲🇻 Maldives
🇲🇻 Maldives
Pak Ou Mobile – 1 GB
1
7
9.50
9.50
not included
🇱🇦 Laos
🇱🇦 Laos
Pancell Digital – 1 GB
1
7
9.00
9.00
not included
🇵🇦 Panama
🇵🇦 Panama
Pancell Digital – 3 GB
3
30
6.00
18.00
not included
🇵🇦 Panama
🇵🇦 Panama
Paro – 1 GB
1
7
9.50
9.50
not included
🇧🇹 Bhutan
🇧🇹 Bhutan
Patancell – 1 GB
1
7
9.50
9.50
not included
🇳🇵 Nepal
🇳🇵 Nepal
Peace Mobile – 1 GB
1
7
9.00
9.00
not included
🇷🇼 Rwanda
🇷🇼 Rwanda
Peace Mobile – 3 GB
3
30
8.00
24.00
not included
🇷🇼 Rwanda
🇷🇼 Rwanda
Pearl Mobile – 1 GB
1
7
5.00
5.00
not included
🇶🇦 Qatar
🇶🇦 Qatar
Pearl Mobile – 2 GB
2
15
4.50
9.00
not included
🇶🇦 Qatar
🇶🇦 Qatar
Pearl Mobile – 3 GB
3
30
4.00
12.00
not included
🇶🇦 Qatar
🇶🇦 Qatar
Pearl Mobile – 5 GB
5
30
3.50
17.50
not included
🇶🇦 Qatar
🇶🇦 Qatar
Pearl Mobile – 10 GB
10
30
3.00
30.00
not included
🇶🇦 Qatar
🇶🇦 Qatar
Pearl Mobile – 20 GB
20
30
2.45
49.00
not included
🇶🇦 Qatar
🇶🇦 Qatar
Pilatus Mobile – 1 GB
1
7
4.50
4.50
not included
🇨🇭 Switzerland
🇨🇭 Switzerland
Pilatus Mobile – 2 GB
2
15
4.00
8.00
not included
🇨🇭 Switzerland
🇨🇭 Switzerland
Pilatus Mobile – 3 GB
3
30
3.33
10.00
not included
🇨🇭 Switzerland
🇨🇭 Switzerland
Pilatus Mobile – 5 GB
5
30
2.90
14.50
not included
🇨🇭 Switzerland
🇨🇭 Switzerland
Pilatus Mobile – 10 GB
10
30
2.40
24.00
not included
🇨🇭 Switzerland
🇨🇭 Switzerland
Pilatus Mobile – 20 GB
20
30
1.90
38.00
not included
🇨🇭 Switzerland
🇨🇭 Switzerland
Polynet – 1 GB
1
7
9.50
9.50
not included
🇵🇫 French Polynesia
🇵🇫 French Polynesia
Pondocom – 1 GB
1
7
9.50
9.50
not included
🇸🇷 Suriname
🇸🇷 Suriname
Pondu Mobile – 1 GB
1
7
9.50
9.50
not included
🇨🇬 Democratic Republic of the Congo
🇨🇬 Democratic Republic of the Congo
Pondu Mobile – 3 GB
3
30
8.50
25.50
not included
🇨🇬 Democratic Republic of the Congo
🇨🇬 Democratic Republic of the Congo
Pondu Mobile – 5 GB
5
30
8.00
40.00
not included
🇨🇬 Democratic Republic of the Congo
🇨🇬 Democratic Republic of the Congo
Red Sand – 1 GB
1
7
5.00
5.00
not included
🇸🇦 Saudi Arabia
🇸🇦 Saudi Arabia
Red Sand – 2 GB
2
15
4.00
8.00
not included
🇸🇦 Saudi Arabia
🇸🇦 Saudi Arabia
Red Sand – 3 GB
3
30
3.67
11.00
not included
🇸🇦 Saudi Arabia
🇸🇦 Saudi Arabia
Red Sand – 5 GB
5
30
3.10
15.50
not included
🇸🇦 Saudi Arabia
🇸🇦 Saudi Arabia
Red Sand – 10 GB
10
30
2.60
26.00
not included
🇸🇦 Saudi Arabia
🇸🇦 Saudi Arabia
Retba Mobile – 1 GB
1
7
9.50
9.50
not included
🇸🇳 Senegal
🇸🇳 Senegal
Retba Mobile – 3 GB
3
30
9.00
27.00
not included
🇸🇳 Senegal
🇸🇳 Senegal
Reunion Mobile – 1 GB
1
7
9.50
9.50
not included
🇷🇪 Reunion
🇷🇪 Reunion
Ruski Telecom – 1 GB
1
7
5.00
5.00
not included
🇷🇺 Russia
🇷🇺 Russia
Ruski Telecom – 2 GB
2
15
4.50
9.00
not included
🇷🇺 Russia
🇷🇺 Russia
Ruski Telecom – 3 GB
3
30
3.83
11.50
not included
🇷🇺 Russia
🇷🇺 Russia
Ruski Telecom – 5 GB
5
30
3.40
17.00
not included
🇷🇺 Russia
🇷🇺 Russia
Ruski Telecom – 10 GB
10
30
2.90
29.00
not included
🇷🇺 Russia
🇷🇺 Russia
Ruski Telecom – 20 GB
20
30
2.40
48.00
not included
🇷🇺 Russia
🇷🇺 Russia
Saar Mobile – 1 GB
1
7
6.00
6.00
not included
🇧🇭 Bahrain
🇧🇭 Bahrain
Saar Mobile – 3 GB
3
30
4.00
12.00
not included
🇧🇭 Bahrain
🇧🇭 Bahrain
Saar Mobile – 5 GB
5
30
3.60
18.00
not included
🇧🇭 Bahrain
🇧🇭 Bahrain
Sambungkan – 1 GB
1
7
4.50
4.50
not included
🇲🇾 Malaysia
🇲🇾 Malaysia
Sambungkan – 2 GB
2
15
4.00
8.00
not included
🇲🇾 Malaysia
🇲🇾 Malaysia
Sambungkan – 3 GB
3
30
3.50
10.50
not included
🇲🇾 Malaysia
🇲🇾 Malaysia
Sambungkan – 5 GB
5
30
3.00
15.00
not included
🇲🇾 Malaysia
🇲🇾 Malaysia
Sambungkan – 10 GB
10
30
2.50
25.00
not included
🇲🇾 Malaysia
🇲🇾 Malaysia
Sambungkan – 20 GB
20
30
2.00
40.00
not included
🇲🇾 Malaysia
🇲🇾 Malaysia
Sanghatel – 1 GB
1
7
9.50
9.50
not included
🇨🇩 Congo
🇨🇩 Congo
Sanghatel – 3 GB
3
30
9.00
27.00
not included
🇨🇩 Congo
🇨🇩 Congo
Sarez Telecom – 1 GB
1
7
4.50
4.50
not included
🇹🇯 Tajikistan
🇹🇯 Tajikistan
Sarez Telecom – 3 GB
3
30
3.17
9.50
not included
🇹🇯 Tajikistan
🇹🇯 Tajikistan
Sarez Telecom – 5 GB
5
30
2.60
13.00
not included
🇹🇯 Tajikistan
🇹🇯 Tajikistan
Sarez Telecom – 10 GB
10
30
2.10
21.00
not included
🇹🇯 Tajikistan
🇹🇯 Tajikistan
Serbia Mobile – 1 GB
1
7
5.00
5.00
not included
🇷🇸 Serbia
🇷🇸 Serbia
Serbia Mobile – 3 GB
3
30
4.33
13.00
not included
🇷🇸 Serbia
🇷🇸 Serbia
Serbia Mobile – 5 GB
5
30
4.20
21.00
not included
🇷🇸 Serbia
🇷🇸 Serbia
Sheesh – 1 GB
1
7
5.00
5.00
not included
🇵🇰 Pakistan
🇵🇰 Pakistan
Sheesh – 3 GB
3
30
4.00
12.00
not included
🇵🇰 Pakistan
🇵🇰 Pakistan
Sheesh – 5 GB
5
30
3.50
17.50
not included
🇵🇰 Pakistan
🇵🇰 Pakistan
Sheesh – 10 GB
10
30
3.00
30.00
not included
🇵🇰 Pakistan
🇵🇰 Pakistan
Shire Mobile – 1 GB
1
7
9.50
9.50
not included
🇲🇼 Malawi
🇲🇼 Malawi
Shire Mobile – 3 GB
3
30
3.67
11.00
not included
🇲🇼 Malawi
🇲🇼 Malawi
Shire Mobile – 5 GB
5
30
3.30
16.50
not included
🇲🇼 Malawi
🇲🇼 Malawi
Sivoli Mobile – 1 GB
1
7
9.50
9.50
not included
🇵🇬 Papua New Guinea
🇵🇬 Papua New Guinea
Sohbat Mobile – 1 GB
1
7
8.00
8.00
not included
🇦🇫 Afghanistan
🇦🇫 Afghanistan
Sohbat Mobile – 3 GB
3
30
5.33
16.00
not included
🇦🇫 Afghanistan
🇦🇫 Afghanistan
Soroca Mobile – 1 GB
1
7
5.50
5.50
not included
🇲🇩 Moldova
🇲🇩 Moldova
Soroca Mobile – 3 GB
3
30
4.50
13.50
not included
🇲🇩 Moldova
🇲🇩 Moldova
Soroca Mobile – 5 GB
5
30
3.40
17.00
not included
🇲🇩 Moldova
🇲🇩 Moldova
Spicetel – 1 GB
1
7
9.00
9.00
not included
🇬🇼 Guinea-Bissau
🇬🇼 Guinea-Bissau
Sudnet – 1 GB
1
7
7.50
7.50
not included
🇸🇩 Sudan
🇸🇩 Sudan
Sudnet – 2 GB
2
15
7.00
14.00
not included
🇸🇩 Sudan
🇸🇩 Sudan
Sudnet – 3 GB
3
30
6.67
20.00
not included
🇸🇩 Sudan
🇸🇩 Sudan
Sudnet – 5 GB
5
30
6.10
30.50
not included
🇸🇩 Sudan
🇸🇩 Sudan
Szia! – 1 GB
1
7
4.50
4.50
not included
🇭🇺 Hungary
🇭🇺 Hungary
Szia! – 2 GB
2
15
3.75
7.50
not included
🇭🇺 Hungary
🇭🇺 Hungary
Szia! – 3 GB
3
30
3.17
9.50
not included
🇭🇺 Hungary
🇭🇺 Hungary
Szia! – 5 GB
5
30
2.70
13.50
not included
🇭🇺 Hungary
🇭🇺 Hungary
Szia! – 10 GB
10
30
2.20
22.00
not included
🇭🇺 Hungary
🇭🇺 Hungary
Szia! – 20 GB
20
30
1.80
36.00
not included
🇭🇺 Hungary
🇭🇺 Hungary
Tanzacomm – 1 GB
1
7
8.00
8.00
not included
🇹🇿 Tanzania
🇹🇿 Tanzania
Tanzacomm – 3 GB
3
30
6.83
20.50
not included
🇹🇿 Tanzania
🇹🇿 Tanzania
Tanzacomm – 5 GB
5
30
6.30
31.50
not included
🇹🇿 Tanzania
🇹🇿 Tanzania
Teledansk – 1 GB
1
7
4.50
4.50
not included
🇩🇰 Denmark
🇩🇰 Denmark
Teledansk – 2 GB
2
15
3.50
7.00
not included
🇩🇰 Denmark
🇩🇰 Denmark
Teledansk – 3 GB
3
30
3.17
9.50
not included
🇩🇰 Denmark
🇩🇰 Denmark
Teledansk – 5 GB
5
30
2.60
13.00
not included
🇩🇰 Denmark
🇩🇰 Denmark
Teledansk – 10 GB
10
30
2.10
21.00
not included
🇩🇰 Denmark
🇩🇰 Denmark
Teledansk – 20 GB
20
30
1.60
32.00
not included
🇩🇰 Denmark
🇩🇰 Denmark
Tikal Mobile – 1 GB
1
7
7.50
7.50
not included
🇬🇹 Guatemala
🇬🇹 Guatemala
Tikal Mobile – 3 GB
3
30
7.00
21.00
not included
🇬🇹 Guatemala
🇬🇹 Guatemala
Tine Mobile – 1 GB
1
7
6.50
6.50
not included
🇵🇸 Palestine
🇵🇸 Palestine
Tobago – 1 GB
1
7
9.50
9.50
not included
🇻🇨 Saint Vincent and the Grenadines
🇻🇨 Saint Vincent and the Grenadines
Tofua Mobile – 1 GB
1
7
9.50
9.50
not included
🇹🇴 Tonga
🇹🇴 Tonga
Tofua Mobile – 3 GB
3
30
8.00
24.00
not included
🇹🇴 Tonga
🇹🇴 Tonga
Triple Communications – 1 GB
1
7
8.50
8.50
not included
🇵🇾 Paraguay
🇵🇾 Paraguay
Triple Communications – 2 GB
2
15
8.00
16.00
not included
🇵🇾 Paraguay
🇵🇾 Paraguay
Triple Communications – 3 GB
3
30
7.50
22.50
not included
🇵🇾 Paraguay
🇵🇾 Paraguay
Triple Communications – 5 GB
5
30
7.00
35.00
not included
🇵🇾 Paraguay
🇵🇾 Paraguay
Tritocom – 1 GB
1
7
9.50
9.50
not included
🇹🇹 Trinidad and Tobago
🇹🇹 Trinidad and Tobago
Tuca Mobile – 1 GB
1
7
9.50
9.50
not included
🇹🇨 Turks and Caicos Islands
🇹🇨 Turks and Caicos Islands
Tuque Mobile – 1 GB
1
7
6.00
6.00
not included
🇨🇦 Canada
🇨🇦 Canada
Tuque Mobile – 2 GB
2
15
5.50
11.00
not included
🇨🇦 Canada
🇨🇦 Canada
Tuque Mobile – 3 GB
3
30
5.00
15.00
not included
🇨🇦 Canada
🇨🇦 Canada
Tuque Mobile – 5 GB
5
30
3.60
18.00
not included
🇨🇦 Canada
🇨🇦 Canada
Tuque Mobile – 10 GB
10
30
3.50
35.00
not included
🇨🇦 Canada
🇨🇦 Canada
Ugish! – 1 GB
1
7
9.00
9.00
not included
🇺🇬 Uganda
🇺🇬 Uganda
Ugish! – 3 GB
3
30
8.00
24.00
not included
🇺🇬 Uganda
🇺🇬 Uganda
Ugish! – 5 GB
5
30
7.00
35.00
not included
🇺🇬 Uganda
🇺🇬 Uganda
Uki Mobile – 1 GB
1
7
5.00
5.00
not included
🇬🇧 United Kingdom
🇬🇧 United Kingdom
Uki Mobile – 2 GB
2
15
3.75
7.50
not included
🇬🇧 United Kingdom
🇬🇧 United Kingdom
Uki Mobile – 3 GB
3
30
3.33
10.00
not included
🇬🇧 United Kingdom
🇬🇧 United Kingdom
Uki Mobile – 5 GB
5
30
3.00
15.00
not included
🇬🇧 United Kingdom
🇬🇧 United Kingdom
Uki Mobile – 10 GB
10
30
2.25
22.50
not included
🇬🇧 United Kingdom
🇬🇧 United Kingdom
Uki Mobile – 20 GB
20
30
1.80
36.00
not included
🇬🇧 United Kingdom
🇬🇧 United Kingdom
Uzbeknet – 1 GB
1
7
4.50
4.50
not included
🇺🇿 Uzbekistan
🇺🇿 Uzbekistan
Uzbeknet – 2 GB
2
15
3.75
7.50
not included
🇺🇿 Uzbekistan
🇺🇿 Uzbekistan
Uzbeknet – 3 GB
3
30
3.17
9.50
not included
🇺🇿 Uzbekistan
🇺🇿 Uzbekistan
Uzbeknet – 5 GB
5
30
2.70
13.50
not included
🇺🇿 Uzbekistan
🇺🇿 Uzbekistan
Uzbeknet – 10 GB
10
30
2.20
22.00
not included
🇺🇿 Uzbekistan
🇺🇿 Uzbekistan
Uzbeknet – 20 GB
20
30
1.70
34.00
not included
🇺🇿 Uzbekistan
🇺🇿 Uzbekistan
Vaina Communications – 1 GB
1
7
9.50
9.50
not included
🇩🇲 Dominica
🇩🇲 Dominica
Viennetz Mobil – 1 GB
1
7
4.50
4.50
not included
🇦🇹 Austria
🇦🇹 Austria
Viennetz Mobil – 3 GB
3
30
3.17
9.50
not included
🇦🇹 Austria
🇦🇹 Austria
Viennetz Mobil – 5 GB
5
30
2.60
13.00
not included
🇦🇹 Austria
🇦🇹 Austria
Viennetz Mobil – 10 GB
10
30
2.10
21.00
not included
🇦🇹 Austria
🇦🇹 Austria
Viennetz Mobil – 20 GB
20
30
1.55
31.00
not included
🇦🇹 Austria
🇦🇹 Austria
Vinaka Fiji – 1 GB
1
7
7.50
7.50
not included
🇫🇯 Fiji
🇫🇯 Fiji
Vinaka Fiji – 3 GB
3
30
6.50
19.50
not included
🇫🇯 Fiji
🇫🇯 Fiji
Vinaka Fiji – 5 GB
5
30
6.00
30.00
not included
🇫🇯 Fiji
🇫🇯 Fiji
Volta – 1 GB
1
7
9.50
9.50
not included
🇧🇫 Burkina Faso
🇧🇫 Burkina Faso
Vän – 1 GB
1
7
4.50
4.50
not included
🇸🇪 Sweden
🇸🇪 Sweden
Vän – 2 GB
2
15
3.25
6.50
not included
🇸🇪 Sweden
🇸🇪 Sweden
Vän – 3 GB
3
30
2.67
8.00
not included
🇸🇪 Sweden
🇸🇪 Sweden
Vän – 5 GB
5
30
2.40
12.00
not included
🇸🇪 Sweden
🇸🇪 Sweden
Vän – 10 GB
10
30
1.80
18.00
not included
🇸🇪 Sweden
🇸🇪 Sweden
Vän – 20 GB
20
30
1.60
32.00
not included
🇸🇪 Sweden
🇸🇪 Sweden
WA Mobile – 1 GB
1
7
8.50
8.50
not included
🇧🇴 Bolivia
🇧🇴 Bolivia
WA Mobile – 2 GB
2
15
8.25
16.50
not included
🇧🇴 Bolivia
🇧🇴 Bolivia
WA Mobile – 3 GB
3
30
7.67
23.00
not included
🇧🇴 Bolivia
🇧🇴 Bolivia
WA Mobile – 5 GB
5
30
7.20
36.00
not included
🇧🇴 Bolivia
🇧🇴 Bolivia
Wassu Telecom – 1 GB
1
7
9.50
9.50
not included
🇬🇲 Gambia
🇬🇲 Gambia
Xie Xie 謝謝 – 1 GB
1
7
7.00
7.00
not included
🇹🇼 Taiwan
🇹🇼 Taiwan
Xie Xie 謝謝 – 3 GB
3
30
4.67
14.00
not included
🇹🇼 Taiwan
🇹🇼 Taiwan
Xie Xie 謝謝 – 5 GB
5
30
4.20
21.00
not included
🇹🇼 Taiwan
🇹🇼 Taiwan
Xie Xie 謝謝 – 10 GB
10
30
3.15
31.50
not included
🇹🇼 Taiwan
🇹🇼 Taiwan
Yaxsi Mobile – 1 GB
1
7
7.00
7.00
not included
🇦🇿 Azerbaijan
🇦🇿 Azerbaijan
Yaxsi Mobile – 3 GB
3
30
4.67
14.00
not included
🇦🇿 Azerbaijan
🇦🇿 Azerbaijan
Yaxsi Mobile – 5 GB
5
30
4.20
21.00
not included
🇦🇿 Azerbaijan
🇦🇿 Azerbaijan
Yes! Go! – 1 GB
1
7
4.50
4.50
not included
🇦🇺 Australia
🇦🇺 Australia
Yes! Go! – 2 GB
2
15
4.00
8.00
not included
🇦🇺 Australia
🇦🇺 Australia
Yes! Go! – 3 GB
3
30
3.00
9.00
not included
🇦🇺 Australia
🇦🇺 Australia
Yes! Go! – 5 GB
5
30
2.50
12.50
not included
🇦🇺 Australia
🇦🇺 Australia
Yes! Go! – 10 GB
10
30
2.00
20.00
not included
🇦🇺 Australia
🇦🇺 Australia
Yes! Go! – 20 GB
20
30
2.00
40.00
not included
🇦🇺 Australia
🇦🇺 Australia
Zimcom – 1 GB
1
7
9.50
9.50
not included
🇿🇼 Zimbabwe
🇿🇼 Zimbabwe
Živjo – 1 GB
1
7
5.00
5.00
not included
🇸🇮 Slovenia
🇸🇮 Slovenia
Živjo – 2 GB
2
15
4.25
8.50
not included
🇸🇮 Slovenia
🇸🇮 Slovenia
Živjo – 3 GB
3
30
3.33
10.00
not included
🇸🇮 Slovenia
🇸🇮 Slovenia