Should You Convert to eSIM?
As the mobile phone industry continues to evolve, one of the latest developments is the adoption of eSIMs (embedded Subscriber Identity Modules).
These tiny electronic chips are designed to replace physical SIM cards in smartphones, tablets, and other connected devices. With their numerous benefits and relatively few drawbacks, the question arises: should you convert to eSIMs?
In this article, we'll discuss the reasons, benefits, and some drawbacks to help you make an informed decision.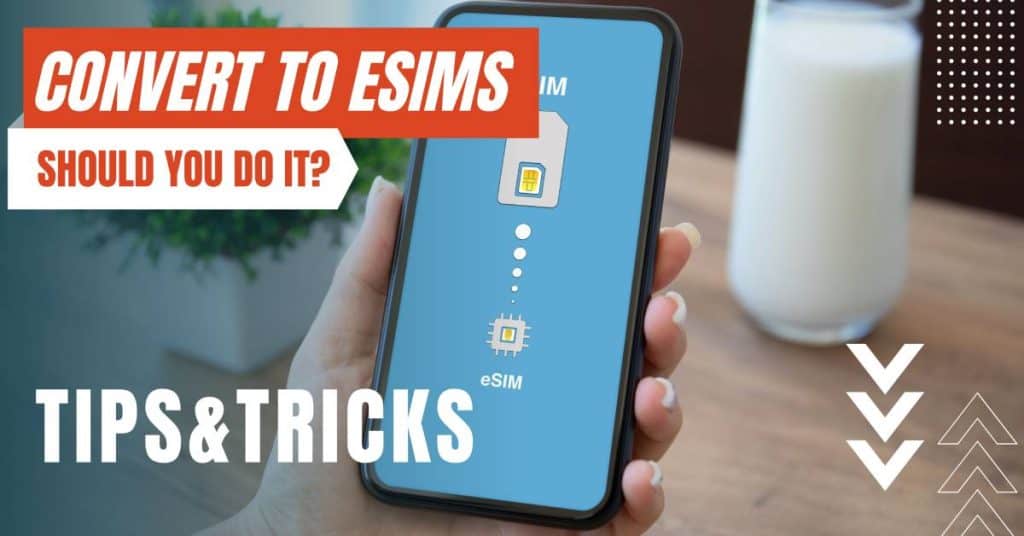 Reasons and Benefits of Switching to eSIMs
Space-saving and eco-friendly
eSIMs are embedded into your device, taking up much less space compared to traditional SIM cards. This enables manufacturers to create sleeker, thinner devices with more room for other components like bigger batteries or enhanced cameras.
Additionally, eSIMs contribute to a greener environment as they reduce the need for plastic SIM cards and their packaging.
eSIMs make switching between mobile carriers a breeze
. Gone are the days of obtaining a new physical SIM card for each carrier change. With an eSIM, you can easily switch between carriers by simply updating your device settings, which is especially beneficial for frequent travelers.
Multiple phone numbers on one device
eSIMs allow users to have
multiple phone numbers on a single device
. This can be advantageous for those who travel internationally, maintain separate numbers for work and personal use, or manage multiple lines for their business.
eSIMs enable devices to automatically connect to available networks when you travel, eliminating the need to manually search for networks or purchase a local SIM card.
Since eSIMs are embedded within the device, they are less susceptible to theft, damage, or loss compared to traditional SIM cards. Additionally, eSIMs can be remotely locked or wiped,
providing an extra layer of security
.
Limited device compatibility
While eSIM technology is growing in popularity,
not all devices are compatible with eSIMs
. Before making the switch, check if your current device supports eSIM or if you're willing to invest in a new device that does.
Some mobile carriers may not support eSIMs or may impose restrictions on their use, such as locking devices to their network or charging additional fees for eSIM activation. Before making the switch, ensure that your
preferred carrier supports eSIM
and is aware of any potential limitations.
Potential for technology issues
As with any new technology, there can be occasional hiccups or glitches with eSIMs. Users may experience difficulty connecting to networks or be required to update their devices to resolve issues. However, such issues are relatively rare and often quickly addressed by manufacturers and carriers.
Considering the numerous benefits and relatively minor drawbacks, converting to eSIMs can be a smart move for many users. The convenience, security, and flexibility offered by eSIMs are compelling reasons to make the switch.
However, it's essential to research device compatibility and carrier support before making a decision. By weighing the pros and cons, you can determine if eSIMs are the right choice for you.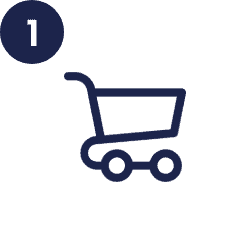 เปรียบเทียบและค้นหา eSIM สำหรับการเดินทางที่เหมาะสมที่สุดในความต้องการของคุณ และ ซื้อกับผู้ให้บริการโดยตรง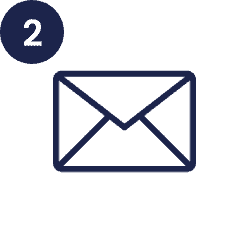 รับ eSIM ทาง อีเมลล์/แอพลิเคชั่น
คุณจะได้รับข้อมูล eSIM ภายในไม่กี่นาที ในอีเมล หรือคุณสามารถเข้าถึงได้โดยตรง ในแอปพลิเคชั่นของผู้ให้บริการ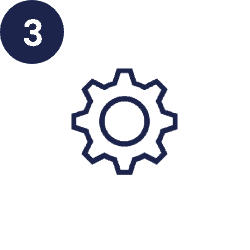 สแกนรหัส QR eSIM ทางอีเมลล์ด้วยฟังก์ชันกล้องในโทรศัพท์ สมาร์ทโฟนของคุณ และทำตามคำแนะนำ บนหน้าจอ eSIM จะถูกตั้งค่าโดยอัตโนมัติ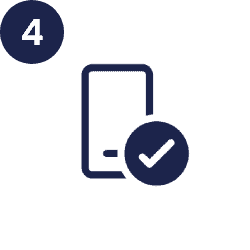 แค่นี้คุณก็สามารถใช้ eSIM ในต่างประเทศได้แล้ว! 
ค้นหาข้อมูล eSIM กว่า 7200 รายการในกว่า 210 ประเทศทั่วโลก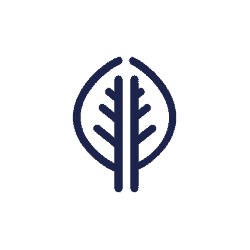 eSIM ทำงานแบบดิจิทัลเท่านั้น จึงใช้ทรัพยากรน้อยกว่าซิมการ์ดแบบทั่วไป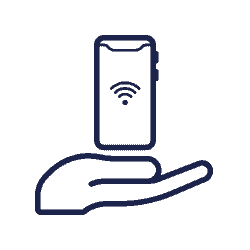 eSIM แบบใหม่สามารถอัปโหลดแบบดิจิทัล ไปยังสมาร์ทโฟนของคุณได้อย่างง่ายดาย รวดเร็วและยังช่วยรักษาสิ่งแวดล้อมอีกด้วย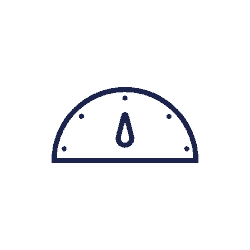 eSIM ของคุณจะถูกส่งทางอีเมลล์อย่างง่ายดาย และสะดวก ซึ่งหมายความว่าคุณจะได้รับ eSIM ดิจิทัลของคุณเร็วกว่าการสั่งซื้อซิมการ์ดจริงทั่วไป