Whether it's a cell phone, tablet, smartwatch, mobile LTE router, etc. – if you have a device with which you can be reached at any time, it's most likely because it has a SIM card in it. SIM cards are the link between the outside world, you and your device.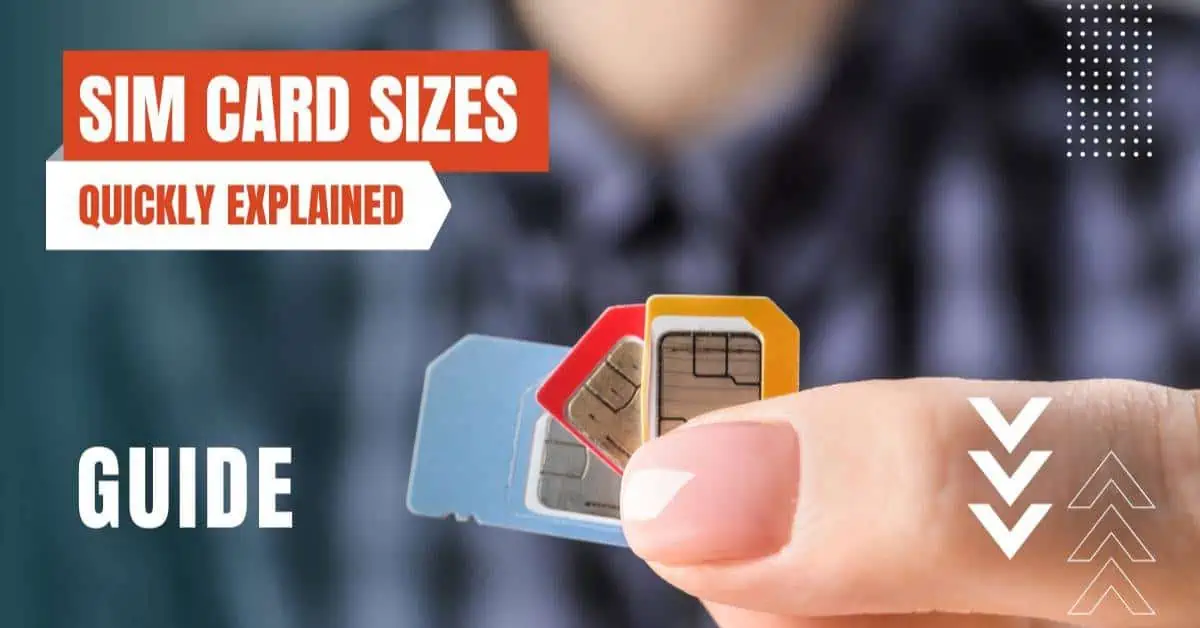 The abbreviation "SIM" stands for "Subscriber Identity Module" and identifies you as a user in your operator's mobile network. Thus, the SIM card is the heart of every smartphone. It establishes the connection between your device and the mobile network operator (provider) and allows you to access all available network services. In recent years, the SIM card has changed and there are different formats and sizes.
The chip contained in the SIM card stores all relevant data (phone numbers, messages and contacts) and is read and used when inserted into your phone.
Lifetime: How long does a SIM card last?
The lifespan of a SIM card decreases each time your card connects to the mobile network. According to the manufacturers, you can log on up to 100,000 times with older SIM cards, and 500,000 to one million times with newer cards. Of course, the lifespan also depends on how you handle the SIM card. If the chip remains undamaged, the lifespan is almost unlimited.
Every SIM card has a security system: to unblock your card, all you have to do is enter the PIN you received from your mobile operator. As soon as your terminal is assigned to a network by the SIM card, you can make calls and surf the Internet with the options specified in your contract.
The SIM card formats are especially relevant when you change providers (mobile phone changes): For example, when you sign a new contract, you usually also get a new SIM card (with a new phone number) for your terminal. Even if you take your old phone number with you, you will receive a new card from the mobile provider.
Changes are always constant and ongoing! The smartphones have become larger and larger in recent years with huge screens, and the SIM cards in turn have become smaller and handier to create more space for other important components in the new and modern phones.
There are the following SIM card formats:
Full-size SIM
Mini-SIM
Micro-SIM
Nano-SIM
Overview of the key information
| Format | Dimensions (H x W x D) | Form Factor | Year of Relase |
| --- | --- | --- | --- |
| Full- Size SIM Card | 85 x 54 x 0,76 mm | (1)FF | 1991 |
| Mini SIM Card | 25 x 15 x 0,76 mm | 2FF/UICC | 1996 |
| Macro SIM Card | 15 x 12 x 0,76 mm | 3FF/Mini-UICC | 2003 |
| Nano SIM Card | 12,3 x 8,8 x 0,67 mm | 4FF | 2012 |
| eSIM | 6 x 5 x < 1 mm | | 2010 |
The full-size SIM is known as the standard SIM (85 mm × 54 mm × 0.76 mm). It dates back to 1991 and had the format of a check card (or business card). This makes it much larger than the formats you know today.
The mini-SIM established itself in 1996 and, at 25 mm long, 15 mm wide and 0.76 mm thick, is much smaller than the original standard SIM (full-size SIM). With the emerging smartphones (such as the iPhone 3G or the Samsung Galaxy S2), the mini-SIM was the common classic.
The 52 percent smaller Micro-SIM (15 mm x 12 mm x 0.76 mm) followed in 2003: You can usually break it out of the mini-SIM without any problems. Although the Micro-SIM appeared as early as 2003, it only became popular with the launch of the Apple iPad in 2010 and the iPhone 4.
The smallest SIM card is the nano SIM (12.3 mm × 8.8 mm × 0.67 mm): It is almost completely confined to the chip and is another 40 percent smaller and twelve percent thinner than the micro SIM card. Older SIM cards could be cut to the nano format so that they could still be used. The first compatible devices with the nano SIM were the iPhone 5 and the Samsung Galaxy S3 in 2012.
The latest format is the eSIM. It uses eSIM technology (embedded SIM). The radio module is already built directly into the device and is the solution to the problem of different SIM card formats.
The embedded SIM (eSIM for short) can be set up and installed with your tariff data via an existing Internet connection. As soon as you change the provider or rate, the old data is deleted and replaced by the new data.
Which smartphones are eSIM-compatible?
What are the advantages of an eSIM?
No more annoying "fumbling out" of the SIM card slot
No more hassle with different SIM card sizes
No problems with lost or damaged SIM cards, as they are permanently installed
Easy SIM card change due to simple data handling
No adapter necessary
Less wear and tear compared to standard SIM cards
Designed for M2M applications (machine to machine)
By entering your email & signing up, you agree to receive promotional emails on eSIMs and insider tips. You can unsubscribe or withdraw your consent at any time.

Meet Emily Chen, a travel writer and eSIM enthusiast. Emily's love for exploring new places has taken her all over the world. She now shares her experiences and tips for staying connected while traveling through her writing on eSIMradar.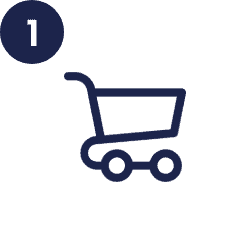 เปรียบเทียบและค้นหา eSIM สำหรับการเดินทางที่เหมาะสมที่สุดในความต้องการของคุณ และ ซื้อกับผู้ให้บริการโดยตรง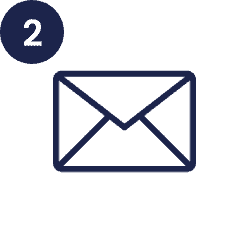 รับ eSIM ทาง อีเมลล์/แอพลิเคชั่น
คุณจะได้รับข้อมูล eSIM ภายในไม่กี่นาที ในอีเมล หรือคุณสามารถเข้าถึงได้โดยตรง ในแอปพลิเคชั่นของผู้ให้บริการ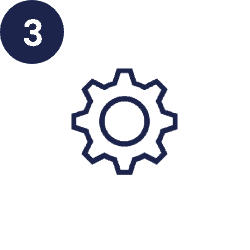 สแกนรหัส QR eSIM ทางอีเมลล์ด้วยฟังก์ชันกล้องในโทรศัพท์ สมาร์ทโฟนของคุณ และทำตามคำแนะนำ บนหน้าจอ eSIM จะถูกตั้งค่าโดยอัตโนมัติ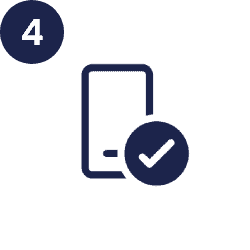 แค่นี้คุณก็สามารถใช้ eSIM ในต่างประเทศได้แล้ว! 
ค้นหาข้อมูล eSIM กว่า 28000 รายการในกว่า 210 ประเทศทั่วโลก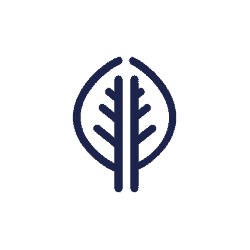 eSIM ทำงานแบบดิจิทัลเท่านั้น จึงใช้ทรัพยากรน้อยกว่าซิมการ์ดแบบทั่วไป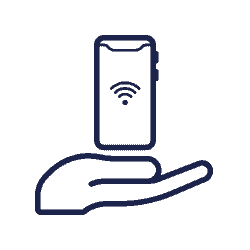 eSIM แบบใหม่สามารถอัปโหลดแบบดิจิทัล ไปยังสมาร์ทโฟนของคุณได้อย่างง่ายดาย รวดเร็วและยังช่วยรักษาสิ่งแวดล้อมอีกด้วย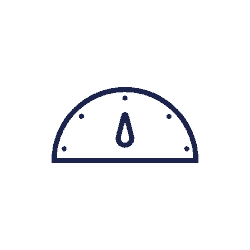 eSIM ของคุณจะถูกส่งทางอีเมลล์อย่างง่ายดาย และสะดวก ซึ่งหมายความว่าคุณจะได้รับ eSIM ดิจิทัลของคุณเร็วกว่าการสั่งซื้อซิมการ์ดจริงทั่วไป